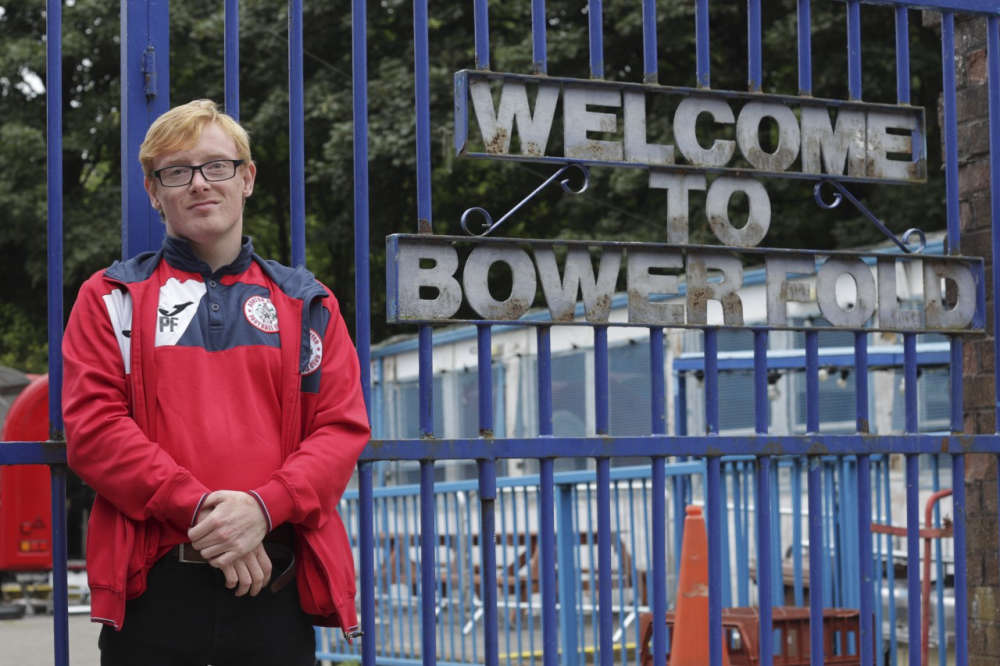 Ashton United in the Community (AUITC) - the charitable arm of the football club at Hurst Cross - have an ambitious plan to try and raise £15,000 to buy and run a van that will aid their community work.
Whilst the football team drew a blank on Monday on the field, off the field on of the charity's volunteers - Patrick Finnegan - raised an estimated £1,000 by doing a sponsored walk from Hurst Cross to Bower Fold before the Tameside derby on Monday.
Patrick, who has cerebral palsy, was supported on his walk by the football club's General Manager Andy Clayton and one of the

directors, Steve Hobson, as well as AUITC Trustee and Welfare Officer Carol Finnegan and season ticket holder Luke Sayle.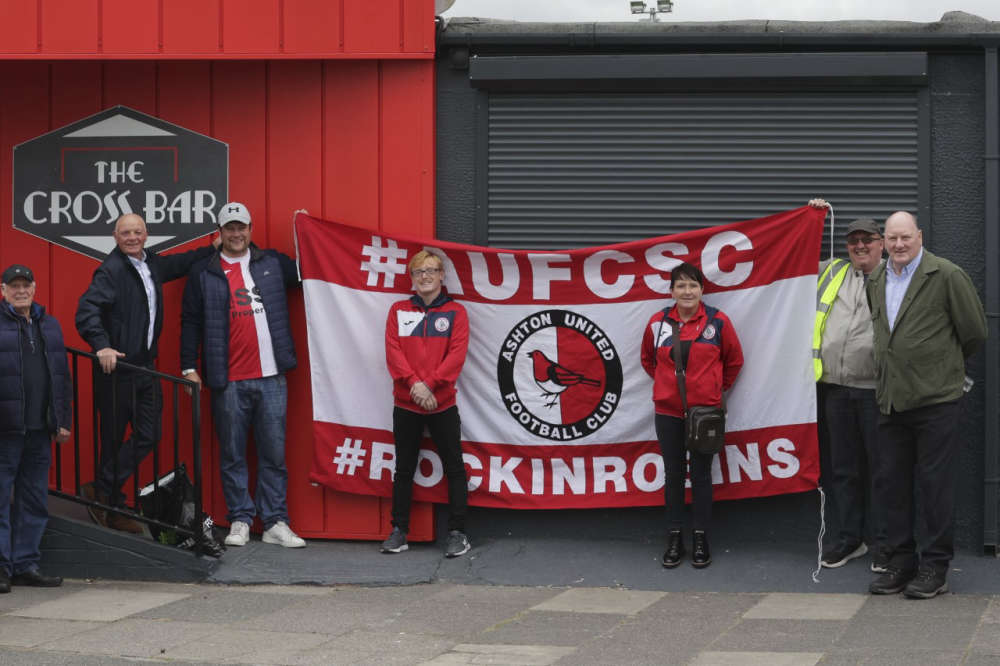 Anyone wishing to learn more about AUITC can go to their Facebook page and donations to the van fund would be very welcome at their Go Fund me page
Pictured; the walkers as they are about to set off from Hurst Cross and Patrick, on his arrival at Stalybridge Celtic.