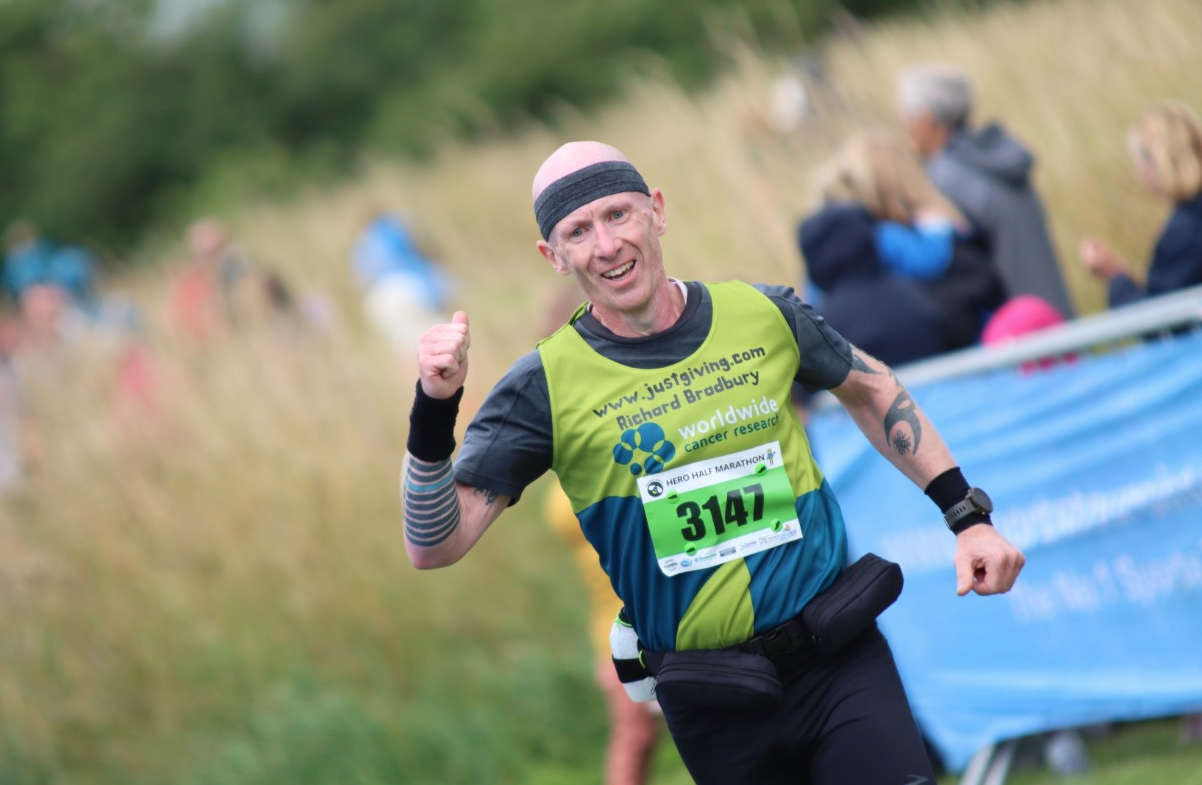 Richard racing the recent Tour of Tameside.
In support of his late brother, a man from Audenshaw is preparing to tackle the London Marathon.
After losing his brother to cancer in 2011, Richard Bradbury committed to continue his sibling's legacy and pick up running.
He began with small distances, covering 5ks and soon losing a lot of weight from his training. However, in 2019 he decided to challenge himself even further, choosing to complete two half and two full marathons.
"My brother Tim ran the London Marathon in 2010 and I went down with him for the weekend. He ran for a meningitis charity as he had suffered a bout of that previously.
"He'd also ran the Edinburgh Marathon in 2008 as well as others, I'd been doing a bit of running and the marking of ten years since he ran the marathon approached, I thought I'd complete it too," he says.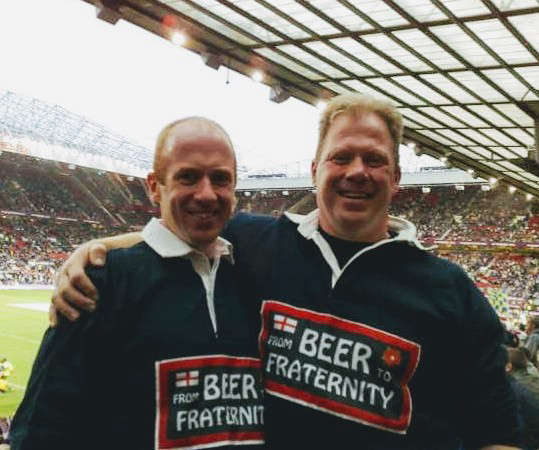 Brothers in arms.
At the time of the idea, Richard had never even completed a half marathon yet saw the milestone as the ideal opportunity to run the London Marathon himself while raising money in the process.
Richard signed up for the 2020 event after securing his place with Worldwide Cancer Research and began to intensely prepare for the challenge.
The race, however, was postponed in April 2020, and then again in October 2020 so is set to take place this October.
"I was gutted to see the marathon being postponed again but it just meant my training and fundraising had longer to plough on," he says.
Sticking to his target of two marathons, Richard was able to complete the virtual Edinburgh distance and even travelled to Scotland to complete his challenge.
He ran this event in an unmissable tutu and scrum cap, a statement which he devotes to his late brother.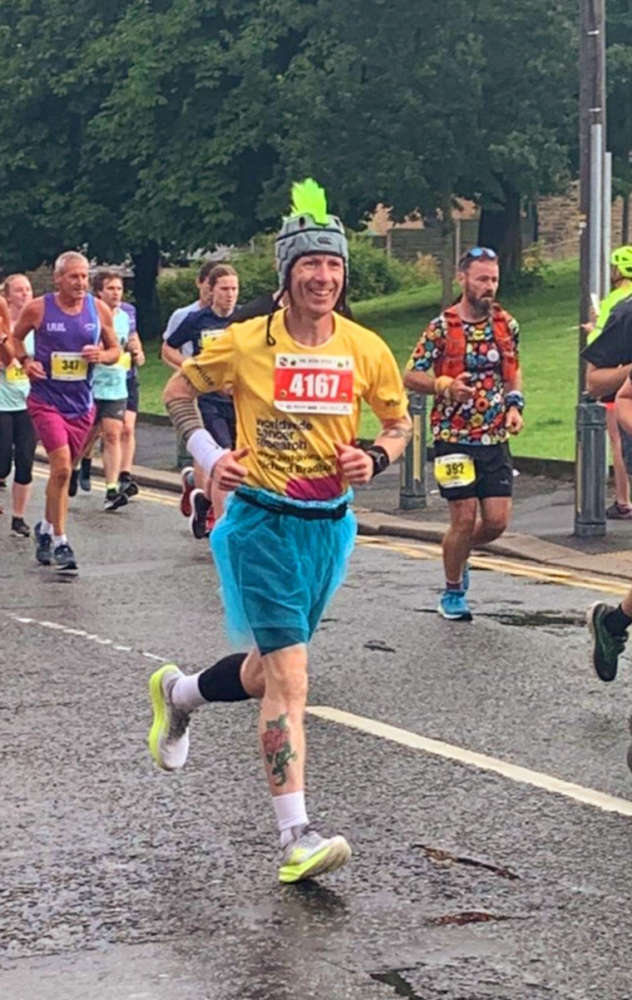 "Tim loved to dance, and he danced at college, he also played rugby for Lancashire U21's so I thought dressing up in this would make me stand out and it was a nice idea that I came up with before it all," he explains.
He is now dedicated to don this outfit in his future challenges, making a statement in his outfit at this year's Tour of Tameside.
Richard ran both the Hero Half Marathon and the Dr Ron Hill Hyde 7 as part of his training and found the atmosphere of the events to be incredible.
Richard has now ran countless races in the lead-up to his marathon event, all of which have helped him to raise over £3,000 for Worldwide Cancer Research.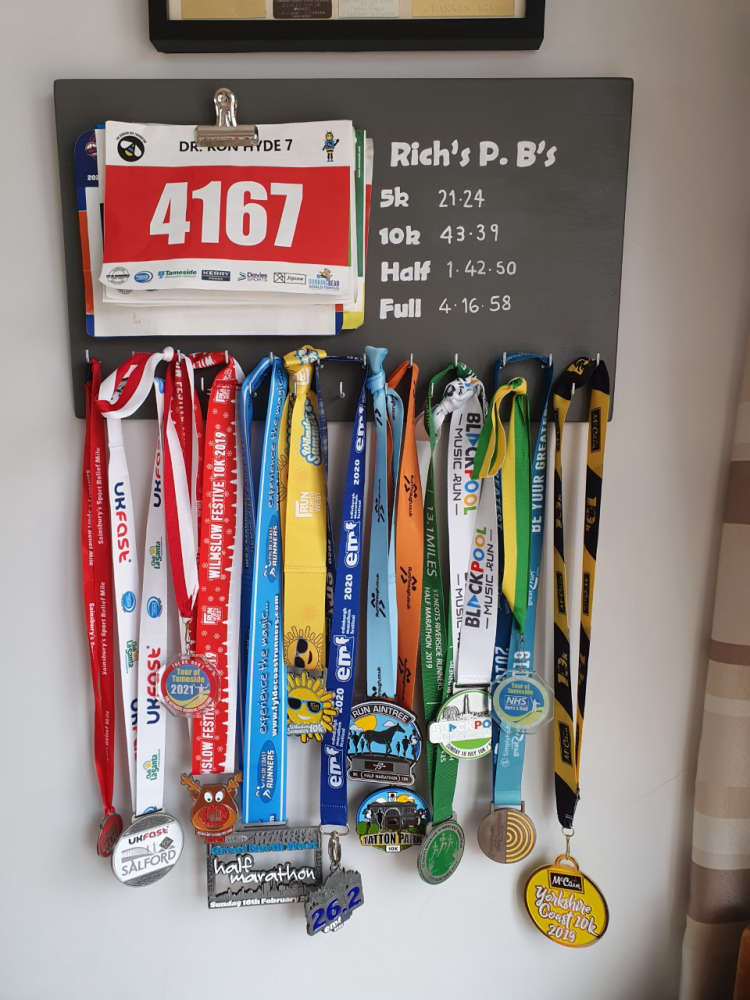 He has completed three of the four races on his list, with just the one marathon left to tackle.
The 50-year-old now has just under 8 weeks until he is faced with the London Marathon start line, so will be giving it everything he's got in the final weeks to prepare.
You can support Richard on his journey to remember Tim and the many others affected by cancer here https://www.justgiving.com/fundraising/richard-bradbury10
Want more local sport stories?
Head to https://www.questmedianetwork.co.uk/news/sport/ to see more of our coverage - from community and non-league football to local and county cricket, boxing, athletics, basketball, Esports and golf.