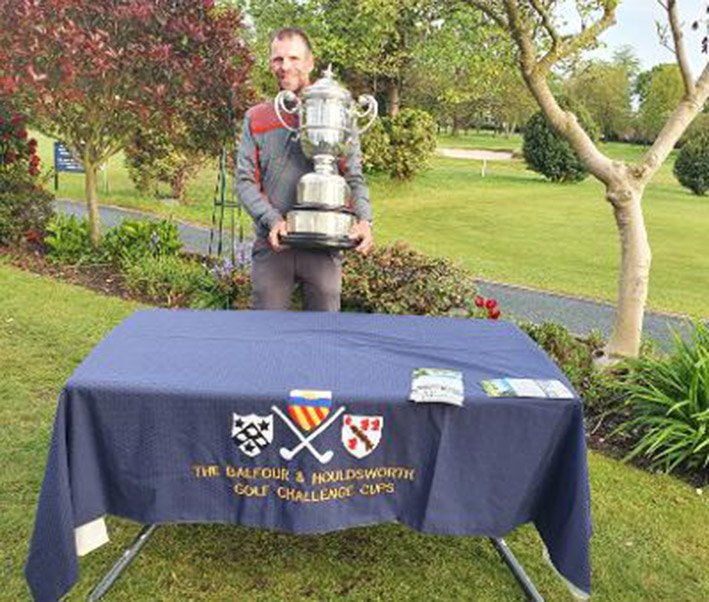 Stamford Golf Club is looking to build the junior section which has a great reputation from developing junior talent.
Their regular Junior Golf Meetings have had good attendances with the aim of winning the Pro's Star of the Week Award and the latest winner was six-year-old Ollie Wilson.
Stamford's highly respected professional pro Mark Smith said: "There was a fantastic turnout from all of the juniors and parents at the latest meeting and Ollie showed great commitment and ability to change his game.
He's just six years old and in week three of our Little Golf sessions he was awarded "Pro's Star of the Week" for his ability to listen and make positive changes in his development at such a young age.
"I think that he is definitely one for the future at Stamford. Anyone who wants to get involved just contact the pro's shop at Stamford for more info
A Mixed Open Stableford at Stamford was won by Sam Hudson after a cpo on 41 with Lee Burges.
The 'major' gold medal and Rawson Cup at Stamford saw Leigh Williams untouchable as he posted a superb 61 to finish ahead of James Woodcock 66 and Daniel Thistleton 67.
It was also 'major' time for Stamford ladies as they played a medal for the Lady Vice Captain's prize.
Lesley Green led in with 72 from Joanne Redford 74 and junior star Freya Moores 75.
The men's medal at Saddleworth had Stuart Fyfe top of division one on 67, one less than Darren Smith and Robert Heap.
Giacomo Cavallino led in division two with 67 from Peter Gill 69 and Chris Cunniffe 70.
Alex Jackson was too hot to handle in a Stableford at Saddleworth posting 41 points, two more than Darren Smith and Richard Hughes.
Saddleworth's dynamic duo of David Wickham and George Greenhalgh did the club proud by winning the PGA East Lancashire Alliance competition.
A ladies Stableford at Stamford was won by Linda Newman with 32 points, one more than Jade Jackson and Maxine Parfitt.
The third ladies medal at New Mills was won by Jenny Forshaw with 68 three shots clear of Ann Brown and Jane Howard.
The 9-hole Stableford had a clear winner in Angela Adamson with 14 points.
New Mills men were in medal mode and Darren Cooper was too hot to handle in division one with a scorching 63 taking him four shots clear of Martin Wild, Jake Unsworth and Simon Ignotus.
In division two James Ignotus was even hotter cruising to victory with 62, four less than Graham Nevett and Dean Mohreb.
Next day the Pro's Stableford needed a cpo on 35 points to take William Freeman into top spot from Mitchell Salthouse.
The Oldham Rabbits League kicked off its long-awaited start to the season and they were bouncing onto the first tee with great delight.
Results: Ashton 6-Brookdale 2, Dukinfield 4- Oldham 4, Houldsworth 6, Stamford 2.
A Four Man Team Stableford at Ashton had the fab four of M Easthope, T Millar, N Seabright and J Hindle cruising to victory with 107 points, three more than R Lomas, D Turner, G Allen and G Whitehead.
A singles Stableford at Ashton had President Simon Baxendale in charge of division one with 38 points and topping the other two divisions were Mike Walker 41 and also Arthur Marshall 41 with the yellow tee top gun being David Bailey with a photogenic 40.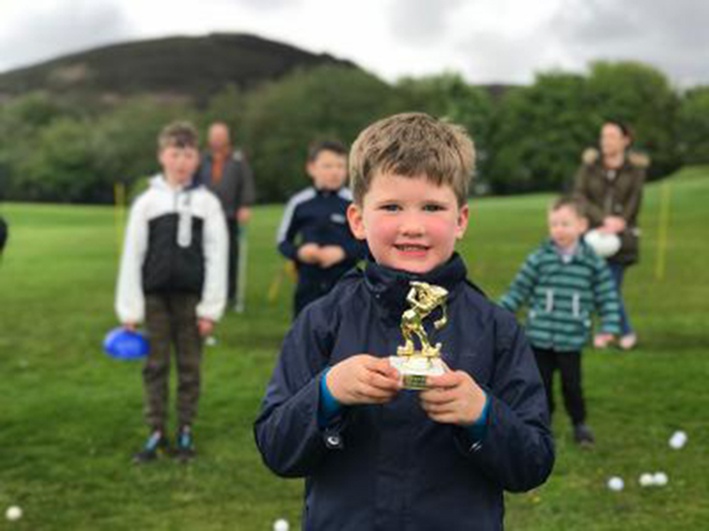 The Coronation Foursomes qualifier for Ashton's ladies saw Sylvia Haq and Kay Patrick on top with 39 points.
The Centenary Cup for Crompton and Royton ladies had an emphatic winner in Janet Wright who posted 68 to finish five shots clear of Linda Haughton, Emily Halstead and Jean Clarke.
C and R's men played a singles Stableford and on top of the three divisions were Alistair Campbell 39, Jonathan Rigby 41 and Gary Schofield 40.
The latest pro's Stableford at Brookdale was led in by Kevin Gray with 37 points, one more than Graham Brown and Andrew Lowe.
A Stableford for Fairfield's men saw the familiar name of Daniel Heathcote lead in with 40 points, one more than Bill O'Malley.
Fairfield's ladies were also in Stableford mode and Nicky Proffitt was in a league of her own with 35 points, eight more than Ann Wrigley.
Dukinfield ladies played their MDLGA Bunty Booth qualifier and representing the club in 2022 will be Helen Slattery who romped home with 40 points, six clear of the field.
Duki's men played their latest medal for the Masters Jacket and Nicky Platt topped division one with 64 and in division two Malcolm Towns won a cpo on 66 from Mark Harper.
Davyhulme Park Golf Club were great hosts for the Balfour and Houldsworth's Balfour Cup competition which has been running for well over 120 years involving clubs within a 25-mile radius of Manchester Town Hall.
It is a singles men's medal competition and it was thanks to the great efforts from the Davyhulme Park green staff that they were able to get the course ready for action as heavy rain had caused most clubs in the region to close on the previous day.
There was a field of 132 players with 26 clubs represented and the early leaders with nett 68 were Craig Jones (Flixton) and Jake Rigby (Davyhulme) and a shot back were Tony Ranicar (Flixton) Simon Berry (Stand) and Jimmy O'Reilly (Ellesmere).
But home star 11 handicapper Duncan Bracken, benefitting from recent lessons with his professional Martyn Hamer, had an outstanding round to post a winning score of 64 to take the historic trophy.
The best gross came from Mike Wallwork (Ringway) with 68, three clear of Adam Griffiths (Worsley).
B and H President Keith Dingley thanked Davyhulme for hosting the competition for the fifth time and being able to get the course into a playable condition and for facilitating such a superb day regarding arrangement for golf and catering.
The 2022 Balfour Cup will be held at Worsley GC.
Pic- Duncan Bracken with the Balfour Cup.
The second Cheshire Union Life Members Golf Day had excellent hosts in Astbury Golf Club both on their challenging and well presented course, good support and fine clubhouse hospitality.
It needed a cpo on 44 points to see Alsager duo Ian Hulson and Malcolm Heath shake off Houldsworth duo Clive Warren and David Williams.
The Alsager pair went one better than the first meeting at Heswall when they were runners-up.
Next in on 42 were Cliff Bagnall (Alsager) and Marc Williams (Hartford), one more than Prestbury's consistent pair of Fred Bridge and Simon Moorhouse.