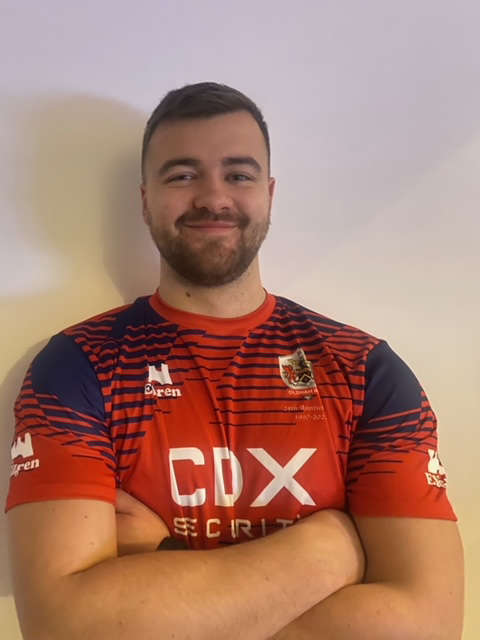 Oldham Rugby League Club has taken its squad numbers to 26 with the capture on a one-season contract of 23-year-old second-row forward Ethan Ferry (pictured) from amateurs Dewsbury Celtic.
He was recommended to the club by his former coach at Celtic, now Oldham No 2 Brendan Sheridan, and he has put pen to paper, having impressed during pre-season training
Coach Stuart Littler said: "Ethan is a forward whom Shez (Sheridan) knows well. In choosing to come on trial, he backed himself to impress us and that's to be applauded.
"I've seen a lot of progress in him session on session, week on week."
Ferry was 13 when he first played rugby league, but he took to it immediately; went to Dewsbury Celtic with some of his school mates . . . and by the time he was 16 he was making occasional FIRST TEAM appearances.
At 17, he was a regular first-team player.
"Shez was my coach at Celtic and he was largely instrumental in getting me over to Oldham," said Ethan.
"A work-out up Snowdon in the middle of winter terrified me because I hate heights, but it was great for several reasons. If I didn't know before, I certainly knew then that I was now in the part-time pro ranks."
Fans can meet the players, nearly 20 of them new signings, when Roughyeds officially launch their new season at a function for players and fans at the Oldham Event Centre, Boundary Park next Thursday night, January 20 at 8pm.