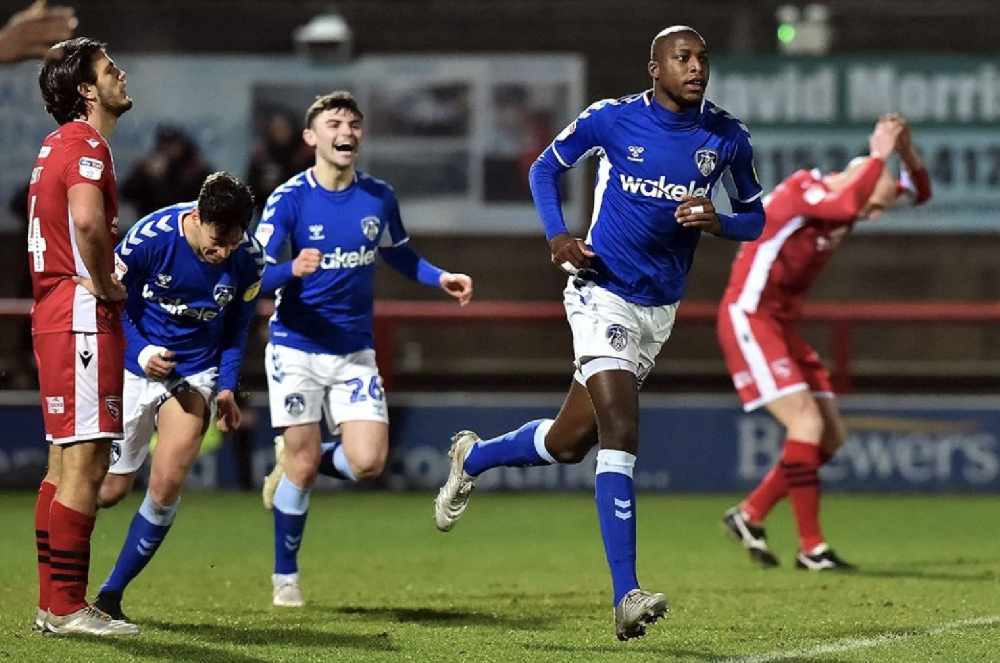 EFL League Two: Morecambe 1-2 Oldham Athletic
Oldham eased their relegation fears with a 2-1 victory at struggling Morecambe on Boxing Day.
The visitors took the lead on the half-hour mark when Segbe Azankpo capitalised on a goalkeeping mistake from Mark Halstead and slotted home from three-yards out.
Given their league position, Morecambe knew the importance of avoiding defeat and they began the second-half with intent and purpose. And they were rewarded with an equaliser two minutes after the interval, when a long ball forward was controlled by AJ Leitch-Smith, who then passed to Mendes Gomes for a a neat finish under Zeus De La Pas.
Both sides battled to find a winner during the remainder of the second-half, but it was Oldham who sealed the three points in the 75th minute. After Johnny Smith's effort had been blocked, Mohamed Sylla composed himself before slotting home from six yards out.
With the game entering its dying stages, Morecambe thought they had found an equaliser through Alex Kenyon. However, the midfielder's effort was ruled out for offside and Oldham held on for the points.
Following the game, Maamria spoke to Oldham's media team and said: "I'm absolutely delighted for our fans today. It gave me goosebumps actually to see the potential of the football club, the potential when those fans get behind us.
"I thought they were brilliant from kick-off throughout, we all enjoyed celebrating with them and that tells me where I want to take this football club, so that's why I am here."
"So it was a fantastic day for us, it's always a tough game to come up here, they've been decent at home winning two and drew one in their last three games before we played them here and got a new Manager in.
"They had a right go, but we controlled it. I felt after the first 15 minutes when we started passing the ball and playing the football that we're capable of playing I thought we were totally in control.
"We scored a great goal and is something that we've been working on. I was just disappointed at half-time, something that I mentioned to them is Morecambe always start strongly in the second-half and in their last couple of games, certainly against Newport, they were one-nil down and came back in the second-half and were good against Newport and won it 2-1.
"So all those things were said at half-time and was really disappointed to concede after two minutes into the second-half.
"Having said that, I though the character, the resilience of the players, the calmness especially from Chris McCann that he gave us in the middle of the park to get back on the front foot, to control the football again and go forward.
"I thought we should've scored two or three in the second-half but I was delighted with Sylla to get his goal and we deserved it."
Picture by Eddie Garvey