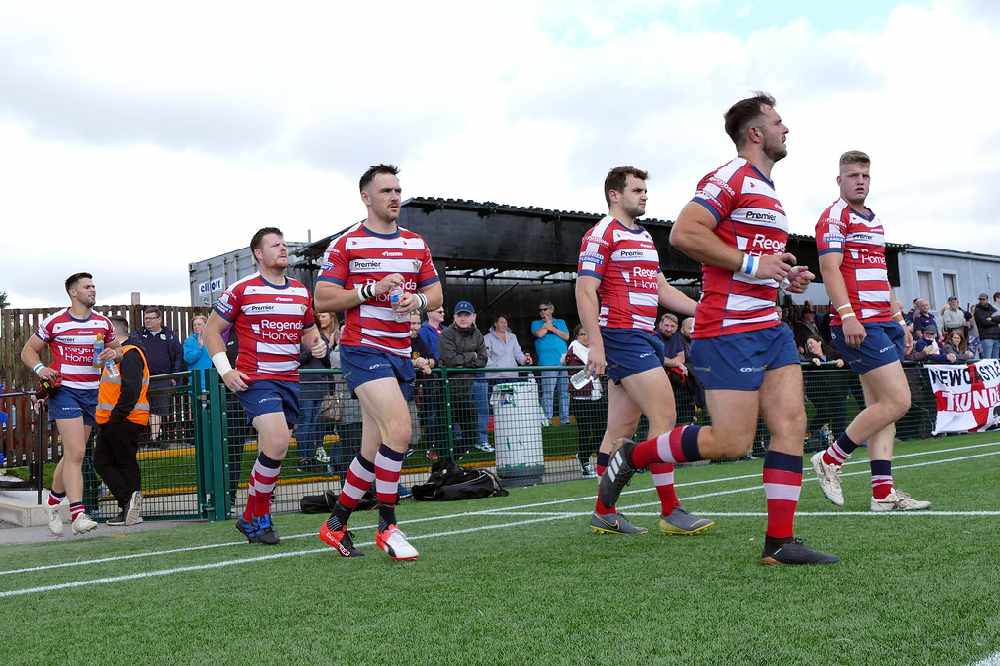 Oldham Roughyeds take part in their final match of the regular season this weekend and they know that a win could clinch them the title or at the very least it will go a long way in their potential play-off route. 
Oldham take on Hunslet this Sunday at the South Leeds Stadium with both teams looking for a win to secure a home ties in their play-off route.
Oldham will also have one eye on the championship as they sit two points off the top behind Whitehaven. If Whitehaven were to fall at the final hurdle, the door would open up for Oldham knowing a victory would clinch the title. Oldham have won eight of their last nine League 1 outings with their only defeat coming against league leaders Whitehaven.
Oldham's opponents Hunslet head into the final weekend knowing that anything other than defeat would seal 4th place for them, a loss would give Doncaster an opportunity to climb above them. Hunslet had won three consecutive League 1 games before their defeat to Workington last weekend.
The only issue for the Roughyeds is that Hunslet have proven to be difficult opponents in their last few meetings. Oldham have lost their last four against the Leeds based team and they will be itching not to make it five.
Oldham have a few injury worries going into the fixture. Centre Cameron Leeming is doubtful with a hamstring injury and utility forward Ed Smith is said to be struggling with a rib problem.
Young, on-loan prop Jimmy Beckett is going through concussion protocol after taking a knock at Coventry.
All three will be checked out later before Scott Naylor names his 19-man squad.
Ahead of the crucial game Oldham boss Scott Naylor spoke to the clubs media stating "We both finished with 11 men and Hunslet used the extra space to spread the ball and go round us to score two long-range tries which was very disappointing from our point of view."
"There's a lot at stake in the rematch on Sunday and we don't want a game of pushing and shoving or one in which the players constantly try winding-up opponents, which is what happened in the last game."
"We just want to play good rugby which is what we should be doing anyway."
Photo Credit: Oldham RLFC