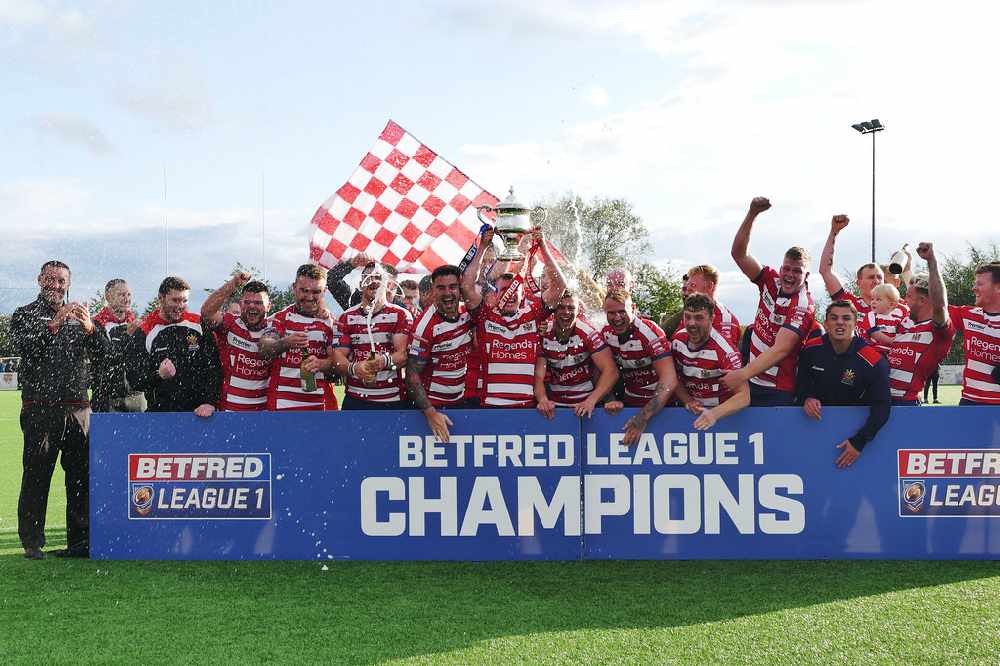 Oldham RLFC confirmed their promotion this weekend with a fantastic 18-14 win over Newcastle Thunder at The Vestacare stadium.
The game was the Roughyed's head coach Scott Naylor's final game in charge after seven years in charge of the club and what a way to bow out. The result caps off a fantastic season for the club and also ended a run of 11 wins in their final 12 games to secure promotion to the BETFRED Championship.
This means that Oldham are just one division away from the Super League which is the highest division from Rugby League in this country. It also means that the Roughyeds will be playing a host of new teams with some even residing in different countries. With some tasty away days for Oldham we will be taking you through each opponent for Oldham in the league next season.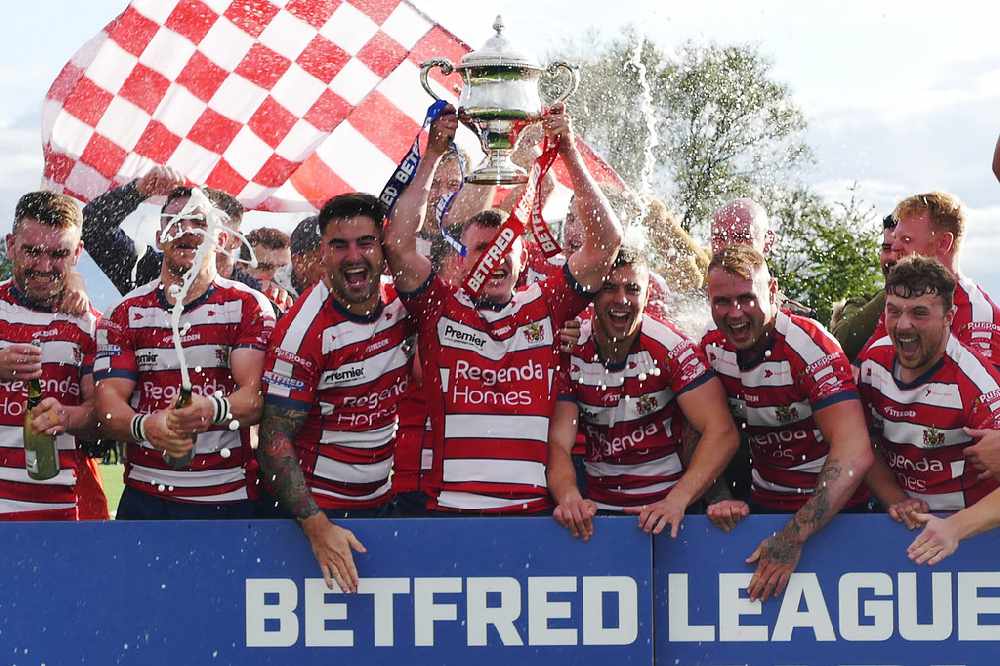 1. Toulouse Olympique XIII
One of the best looking away days from a weather point of view is when Oldham will travel to Toulouse in the south of France. The French team have been playing in the English Rugby system since 2016 and finished 2nd in the Championship this season. They lost in the play-off semi-final this year and will undoubtedly be one of the stronger teams again next season. Toulouse play at the 4,000 capacity Stade Ernest-Argelès located in Blagnac which is close to the city centre of Toulouse.
2. London Broncos
London Broncos will be difficult opponents next season for Oldham with the team coming down from the Super League this season after suffering relegation. They will be one of the favourites to go straight back up. The Broncos play their games at the 4,000 capacity Trailfinders Sports Ground situated West Ealing which is sure to be another great away experience for the Roughyeds.
3. York City Knights
The Knights were promoted to the Championship in 2018 after only losing two games in the season and scoring 1130 points. They finished a very respectable 3rd this season but lost in the play-offs to finalists Featherstone Rovers. York will play their games next season at the York Community Stadium which is a new all-seater stadium that they and York City Football Club will share with an 8,000 capacity.
4. Leigh Centurions
One of Oldham's local rivals for next season will be Leigh as the Greater Manchester team finished 4th last season losing out in the play-offs to Featherstone Rovers. Leigh play their games at the impressive Leigh Sports Village which boasts over 12,000 seats at the modern arena. Leigh have been Rugby League Champions twice, in 1906 and 1982, and have won the Challenge Cup twice, in 1921 and 1971.
5. Featherstone Rovers
The club that defied expectations last season making it to the final of the playoffs after finishing fifth in the league. Featherstone may struggle to keep hold of their talented players after such a great campaign only just losing out to Toronto in a closely fought final. The club play their fixtures at their Post Office Road Stadium which can seat up to 9,850 spectators. The club have won the Challenge Cup three times, in 1967, 1973 and 1983, and been League Champions once, in 1977.
6. Bradford Bulls
Arguably one of the most well known in the English rugby league system are Bradford as they used to be a global powerhouse in the sport. Bradford went through financial trouble in 2017 and were subsequently liquidated and were then relegated into League One. The Bulls will be playing in a new stadium from 2020 as they move to Dewsbury's Crown Flat stadium meaning Oldham will travel there twice next season. Bradford Bulls have won three Super League Grand Finals, five Challenge Cup trophies and three Club World Championships.
7. Sheffield Eagles
Sheffield Eagles finished comfortably mid-table last season after a 7th place finish and only missed out on the play-offs by four points. The club are based at the Olympic Legacy Park which holds just under 2,000 fans and will be one of the closer trips for Oldham fans. Sheffield will be in the hunt for the playoffs again next season and will be a tricky test for Oldham. Sheffield's biggest honour came when the club won the Challenge Cup in 1998.
8. Halifax RLFC
Oldham's historical local rivals Halifax will be an opponent that the Roughyeds will mark in the calendar. Halifax had a comfortable season in 2019 with the club finishing 8th with no danger of relegation but no sniff of the play-offs. They have been Rugby League Champions four times and have won the Challenge Cup five times. Halifax play their games at The Shay which holds 14,000 spectators and also plays host to F.C. Halifax Town.
9. Swinton Lions
Another local rival for the Roughyeds next campaign will be Swinton as the club are based in Greater Manchester. Swinton finished 9th in the Championship last season and were looking over their shoulder throughout and will be looking for a more comfortable campaign this time out. Swinton play their games at Heywood Road Stadium in Sale which holds just under 4,000 fans. The club has won the Championship six times and three Challenge Cups. Before 1996, the club was known simply as Swinton.
10. Batley Bulldogs
Batley Bulldogs will be a team that Oldham will need to get a result next season if they are to stay in the division. They play their games at the Mount Pleasant Stadium in Batley which can hold up to 7,500 spectators. Batley were one of the original twenty-two rugby football clubs that formed the Northern Rugby Football Union in 1895. They were League Champions in 1924 and have won three Challenge Cups.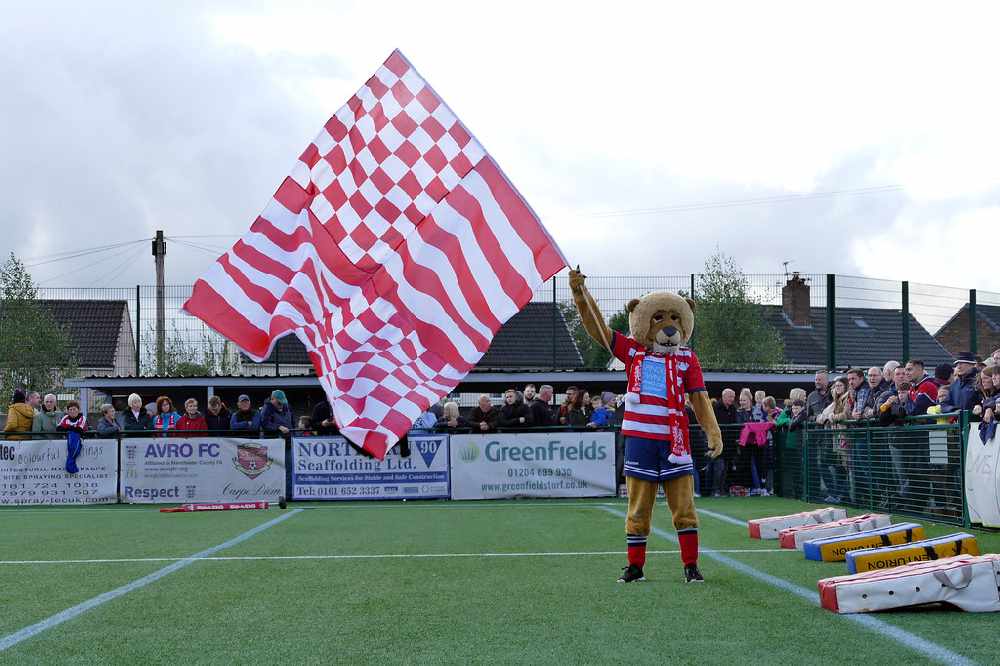 11. Widnes Vikings
Widnes were a Super League team in 2018 and found life in the Championship hard last season after an 11th place finish where they scathed off relegation by five points. The club play their games at the Halton Stadium which holds 13,350 fans and has a 3g pitch which is something that Oldham are used to. The club have won the Super League three times and the Challenge Cup seven times. They also became the first official World Club Champions by beating the Australian champions Canberra Raiders 30-18 at Old Trafford.
12. Dewsbury Rams
The Rams found it hard last season after finishing in 12th place just three points away from relegation so they will be looking to build on that finish. The club play their games at the Crown Flat Stadium which holds just over 5,000 fans. The club won a league title in 1972–73 after finishing the regular season in 8th place. The club has also won the Challenge Cup twice.
13. Whitehaven RLFC
Familiar opponents for Oldham are Whitehaven as the two clubs will enter the Championship together after gaining promotion from League One. Whitehaven finished first last season and have enjoyed some great games against Oldham. The club play at the Recreation Ground which holds 7,500 spectators.

It has been a fantastic season for Oldham this season who will no doubt have a great break and then be back and raring to go to take on the 13 teams stated above in the Championship.
Pictures By: Oldham RLFC