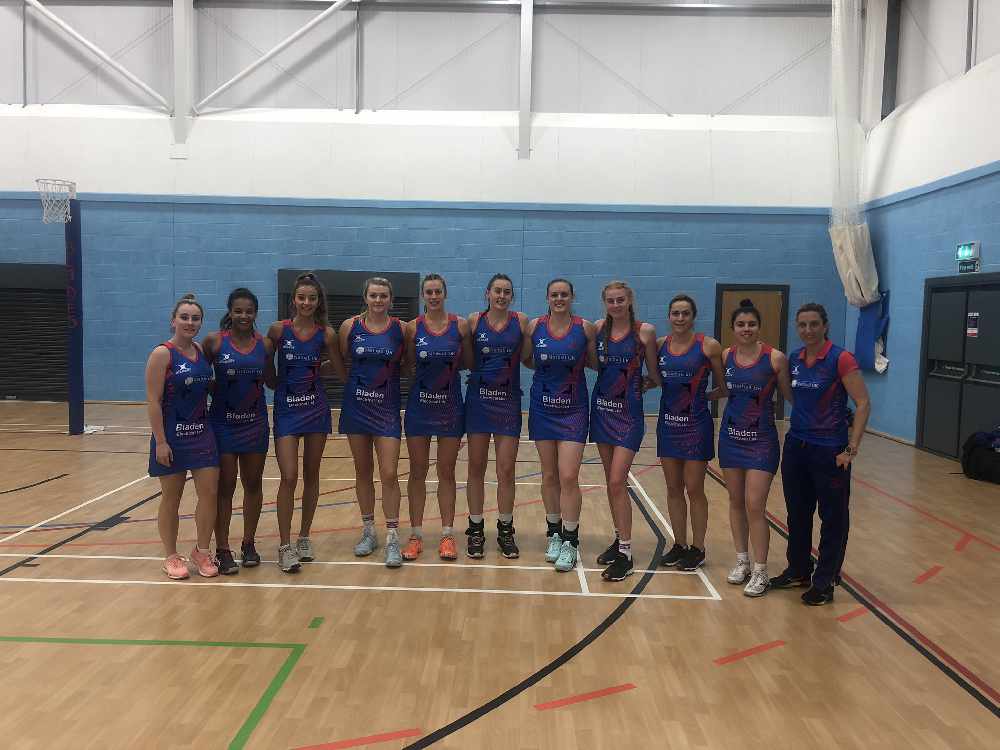 Oldham Netball Club's Senior Premier League team
Oldham Netball Club beat Tamside Netball Club 63-42 to remain top of the Premier League 1, continuing their six game winning streak.
Reigning champions Oldham, have won all of their six games so far and sit top of the Premier League 1, on 30 points.
Their nearest challengers Hucclecote are seven points behind in second place.
Tameside have won three out of their six games and are currently in fifth place on 18 points.
The netball league season is a third of the way through with 12 rounds still to take place between now and the end of March.
Round 7 commences on Sunday November, 10. Tameside host New Cambell (11:30) at Manchester Metropolitan University and Oldham face Cumberland (12:30) at Oldham Leisure Centre.
Picture taken by Oldham Netball Club.