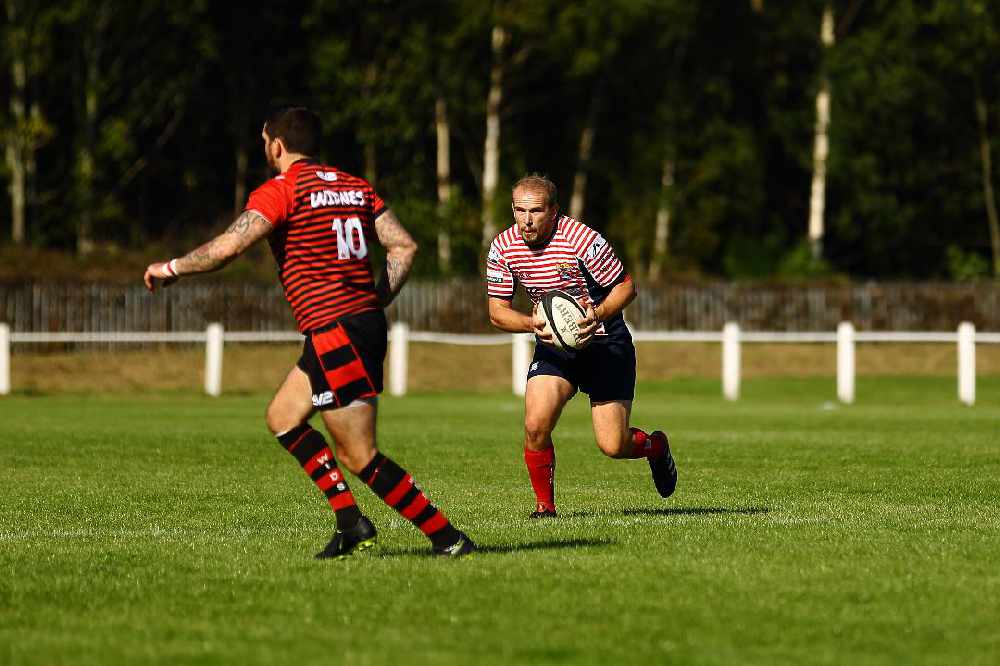 ADM Premier Division: Widnes 34-8 Oldham
Oldham received the kick off and had the best of the early exchanges. The forwards were gaining good yardage and regularly making good ground. However, Oldham struggled too often to complete and the Widnes full back had a howitzer of a right boot which regularly punished any mistakes by returning Oldham deep into their own territory. But they maintained belief, stuck with an effective game plan and deservedly took the lead with a Megram penalty after 10 minutes.
However, Oldham immediately committed the cardinal sin by not dealing with the restart. Not only did they not deal with it, they didn't even compete and simply allowed Widnes to have the ball. They gratefully took advantage of Oldham's generosity and were eventually awarded a penalty which was converted by Owens to level the score 3-3.
Oldham continued to cause problems and put together an outstanding break with John Souter making a powerful dart from his own 22. He offloaded to Roddy on halfway who found Blomeley on the 22. Oldham got bodies there but Widnes scrambled well, recovered the ball and yet another huge boot from Owens ultimately relieved the pressure. You began to wonder whether Oldham would be made to pay for not converting the opportunities created and it inevitably proved to be the case. A penalty saw a huge kick give Widnes good position around the Oldham 22. A couple of phases left them with a mismatch in defence and Widnes were alert enough to exploit it and an Owens try was converted by Owens and Widnes led 10-3.
Worse was to immediately follow as Megram was caught offside on the halfway line. Much to everyone's amazement he was shown a yellow card, because it was their third offside offence. That seemed a truly tough shout. Widnes extended their lead in his absence when they exploited another mismatch on their right and a converted try made the halftime score 17-3.
For the first 15 minutes of the second half, Oldham totally dominated territory and possession but again couldn't execute. They had a couple of kickable penalties but chose to pursue a higher return but were constantly thwarted. There was a defining moment when they created an overlap and had a two on one just 3 m out. The last Widnes defender went for the ball with one hand. He did knock it up but didn't catch it. A penalty try looked inevitable but wasn't forthcoming. 17-10 would have really made things interesting but it wasn't to be.
On the first Widnes attack of the second half, they kicked a penalty to lead 20-3 and shortly after scored a third try down the left hand channels which was converted from the touchline by Owens. Keeling replaced Sayle and Roscoe scored a try from a lineout but the last word went to Widnes when they secured a bonus point try on the very last play which again was converted from the touchline to leave the final score 34-8.
By Dave Roscoe
Picture: Callum Meagram drives forward