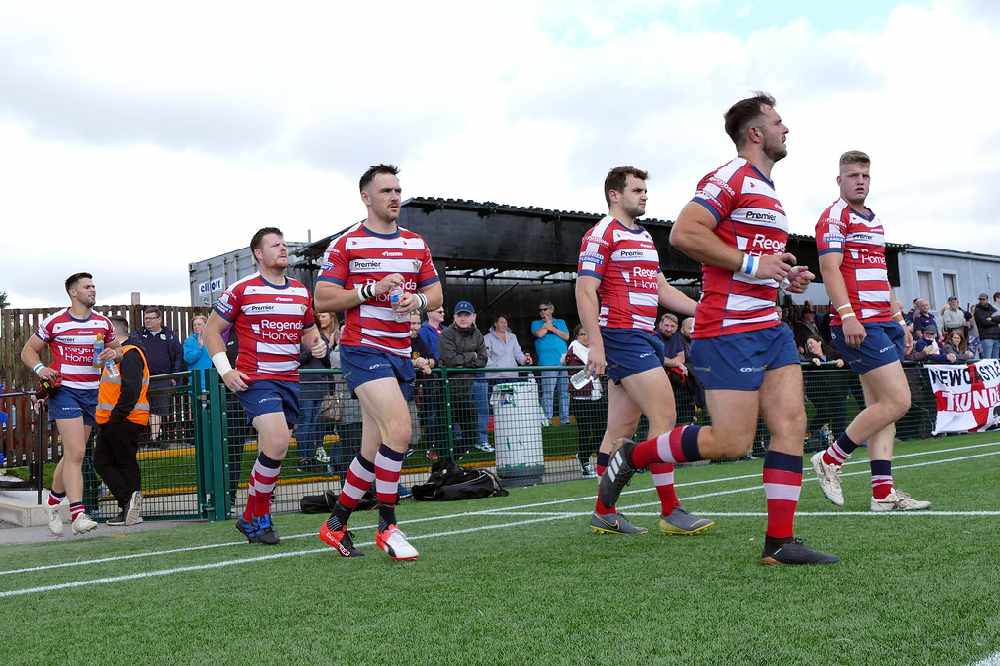 Oldham RLFC expect their biggest crowd of the season on Sunday 22 September, when they go head to head with either Newcastle Thunder or Doncaster at the Vestacare Stadium (2pm start) in a Betfred League One play-off.
Whitehaven are already up and the winners of the five-club play-off will join them.
The Roughyeds' last two home games were against Newcastle on August 11 and Doncaster one week later. Scott Naylor's men won both during a charge to the play-offs of nine victories from 10 outings.
Naylor, who has said he would love to see Roughyeds promoted before he leaves after seven years at the club, knows those recent wins against Thunder and Donny will mean nothing on the big day at the Vestacare Stadium.
Nevertheless, Roughyeds are bound to take comfort and confidence, having finished second in the league to earn the advantage of play-off home games, where they haven't been beaten in the league since Hunslet won 36-28 last April.
The only other side to win in the league at the Vestacare this year was Workington Town (32-28) on the opening day of the season, watched by the biggest Vestacare crowd of the season of 765 spectators.
"We can be a different side at home, no doubt about that," said Naylor. "That's one reason why it was such a massive thing to win at Hunslet last week to cement second place."
Roughyeds beat Newcastle 28-20 on August 11 and knocked over Doncaster 40-14 a week later, watched by crowds of 702 and 745 respectively.
Neither Newcastle nor Doncaster will bring massive support, but Roughyeds hope the town's whole rugby league community will get behind them for this one - in which a win will see Naylor's men go straight through to the final on October 6.
And in those circumstances even that showdown would take place where Oldham want it - at the Vestacare.
Sunday's Newcastle-Doncaster tie, kicking off at 2.30, will be streamed live on OuRLeague and there will be hundreds watching in Oldham, no doubt about that.
While Thunder will be favourites, the league games between them this year show little to choose.
Doncaster won 32-26 on Tyneside on the opening day of the season and the return in June, played at Featherstone, was a thriller in which Thunder edged home 19-18.
When either side comes to the Vestacare next week they will bring individuals who can pull in the fans - men like Samoan internationals Quentin Laulu-Togagae and Misi Taulapapa of Thunder and the muti-talented Rangi Chase of Doncaster.
The New Zealander will make his 250th career appearance at Kingston Park on Sunday and it would be a brave man who would bet against him leading Donny to a surprise win.
His career stats include 12 games for England, 31 for St George Illawarra in the NRL, 42 for Salford Red Devils and 144 for Castleford Tigers.
Donny coach Richard Horne said: "Rangi is getting back to his best now (after a two-year lay-off) and a recent performance against Keighley was his best yet."