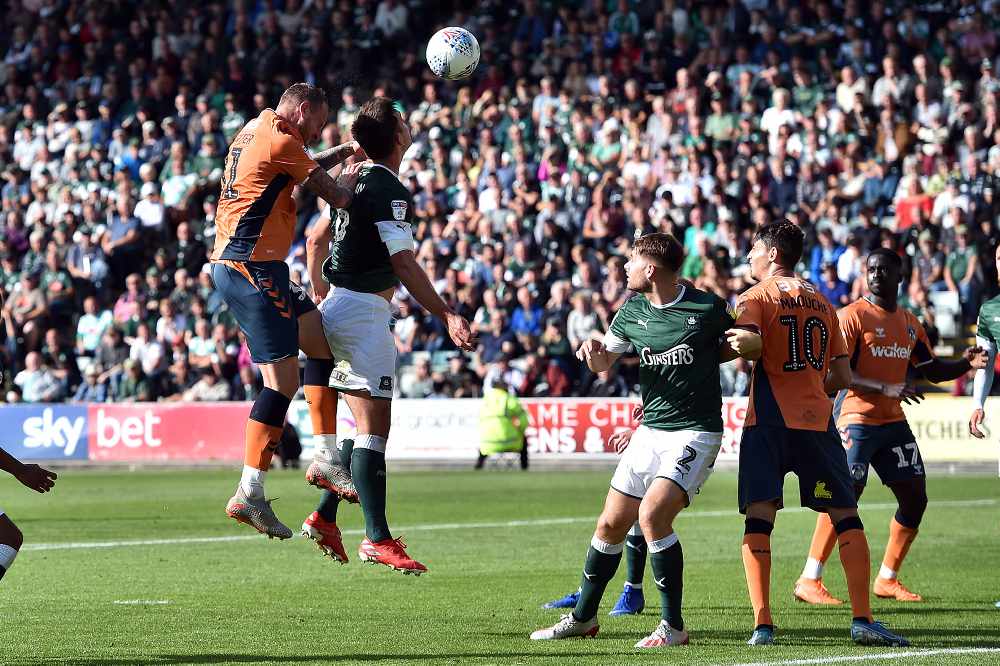 Oldham take a brilliant point away at promotion-chasing Plymouth Argyle as they draw 2-2 in a thrilling game. 
Oldham were without Chris Eagles coming into the game as the in-form midfielder had picked up a knock in the home loss to Colchester. New signing Filipe Morais came straight into the team in the centre of midfield to make his second debut for the club and Dominic McHale managed to get onto the bench for Oldham as he waits for his first start. Also, former Latic player Jose Baxter made his first league start for Argyle.
The Latics made a positive start to the game and they nearly opened the scoring through Scott Wilson who had a brilliant headed effort saved spectacularly by Plymouth stopper Alex Palmer who tipped it over the crossbar.
On the 27th minute, Oldham were in front. Johan Branger was the man as he shifted the ball past the defender on the left-hand side before drilling a superb effort into the bottom right corner.
Oldham's lead only last two minutes as Plymouth levelled immediately. Baxter's corner was headed across goal by Josh Grant which worked its way to Scott Wooton who headed the ball into the roof of the net.
In the second half, both teams were pushing for goals and there were plenty of half chances and it was Plymouth who went the closest on 66-minutes when Mayor ran into the box. His shot was saved by Woods, who already on the floor, stopped the follow-up by Cooper.
In the 74th minute, Plymouth though they had scored the winner. Callum McFadzean drove down the right-hand side and he picked out Byron Moore who finished well into the right-hand corner.
They say goals are like busses and this game was living up to that as Oldham were level just three minutes later. Branger turned into provider for this goal as he floated in a corner and skipper David Wheater powered in a header to cap his incredible start for the club.
Plymouth pushed for a winner and they were denied by Oldham keeper Gary Woods in the last minute who saved well from close range to secure the point.
Speaking after the game, Oldham boss Laurent Banide said: "It was an interesting game, but it was a good game to be a part of and we are happy to take one point, but we could have taken more." He said.
"That's football, we are satisfied with how we played because we played better, and we continue to improve.
"We're happy for the fans that came, it was fantastic the support, so it was very important for us to see the support for the team.
"We improved, but we can still be better, we can score more goals, but for the moment step by step we can get to a better level.
"I'm very happy for Johan because he scored and our Captain because he scored another, so we need to build on this."
Photos courtesy Of Eddie Garvey