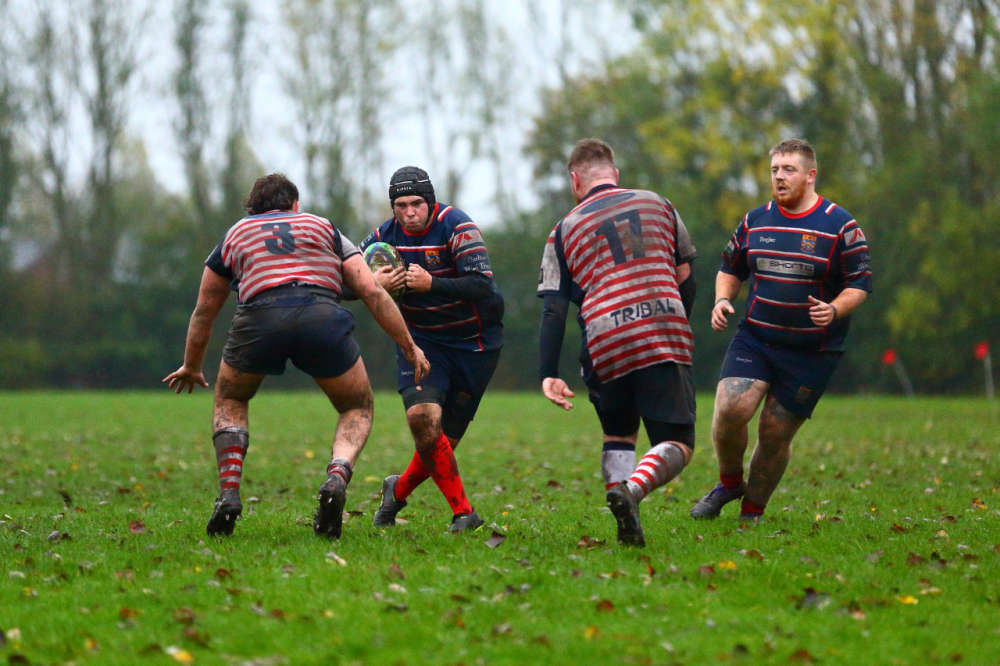 ADM Premier Division: Oldham 0-17 Aldwinians
Oldham were nilled for the first time in many years after they failed to breach an impressive Aldwinians defence. A converted try in each half and a penalty secured the visitors a well-deserved victory on a rainy, windy day at Manor Park.
After a fairly even first 20 minutes Aldwinians returned a deep kick, and in a long break down the touchline had just enough support to finish under the posts.
Oldham came closest when scrum half Phil Whitham dived through from close to the line, but the ball was dislodged from his outstretched hand as he tried to ground it.
A conversion and penalty gave Aldwinians a 10-0 interval lead.
Oldham started the second half well and spent long periods in the Aldwinians 20, going close on several occasions, but never really attacked effectively out wide and neither winger, Jay Taylor or Jamie Dalloway, got any opportunity. to show their talent and stretch the defence. As the half proceeded Winnies regained their ascendancy, and near the end, after Oldham's powerful number 8 Stuart Brennan was added to an already huge injury list (nine players) when he had to leave the field with a back injury, and with two players also in the "bin" Winnies were rightly awarded a penalty try after repeated scrum infringements close to the line.
Oldham's debutants Andy Joy, in his first ever game of rugby union, and Sam Lambert both performed well and Alex Jobson, returning from Preston Grasshoppers kicked splendidly and was unlucky not to secure a consolation try after a long kick and chase, whilst outstanding forwards Tom Hannon and Nick Hackman also went close to scoring. Next up, in two weeks, are runaway league leaders, and so far unbeaten, Didsbury. Coaches Jimmy Forster and Bobby Cullen will be hoping regulars Dean McEwan, Rob Froggatt, Jon Souter, Ryan North, Louis Fitton and Josh Watson will all be available for selection again, though long term injured Tom Davies, Simon Gardener, Ryan Arundale and Cameron Wood are all still unlikely to be available before the Christmas break.