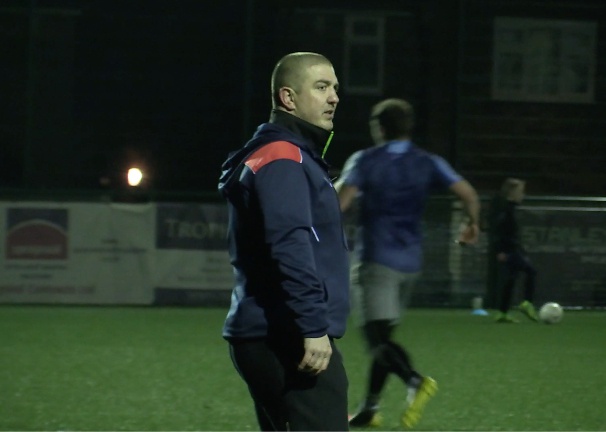 As victor or vanquished, Matt Diskin was always going to be more concerned with the level of his Oldham side's first pre-season performance than with the result of a match which, in real terms, didn't count for very much.
He was "happy" with what Roughyeds achieved in a 22-18 win at Barrow Raiders, more particularly with their razor-sharp, expansive rugby in the first 20 minutes and their overall authority in the second half, especially with their continued control of the game despite the loss to the sin-bin of stand-off Lewis Charnock.
He wasn't so upbeat about what happened in the second quarter of the game when control was surrendered by ring-rusty handling errors and infringements, giving Barrow the momentum to rattle up 14 unanswered points before the interval.
Oldham regrouped during the interval and by the start of the second half, when Kyran Johnson replaced Harry Aaronson on the left wing and Adam Brook took over from Dave Hewitt, the 19 who travelled had all enjoyed game time.
Said Diskin: "As far as a first run-out goes, with a new coach, new ideas and new players I was very happy with it.
"We looked really good in the first 20 minutes when we raced into a 16-0 lead with a brand of rugby in which we put into practice a lot of the things we've been doing in training.
"You could see the things we'd been rehearsing and that was real good to see.
"After that, however, we got a bit scrappy and Raiders roared back to trail 16-14 at half-time. We've got lessons to be learned from that and the first one is this: Once we've got a grip of the game in the Championship we'got to be ruthless in going about our business. We can't afford lapses like that.
"In the second half we got our game together again, but we blew a few chances on the left edge. We could have had two or three more tries down that side, but we lacked a little bit of composure and there were timing issues ---- the sort of things you are likely to come up against in the first game for three months or even more in some cases.
"Barrow scored a super try from a long-range breakaway up the wing, but overall I thought we controlled the second half and I was particularly pleased at the way we stepped up to the mark when Lewis Charnock was sin-binned and we went down to 12 men.
"Overall, there were plenty of positives and plenty of other good things to look forward to.
"Individually, I liked the look of John Hutchings. He played a role down the middle channel for the first time in his life and did it well. He drove and carried the ball strongly, proving that he can play at centre and in the middles for us.
"His value to us as an extra 'middle' will be very important indeed."
By Roger Halstead