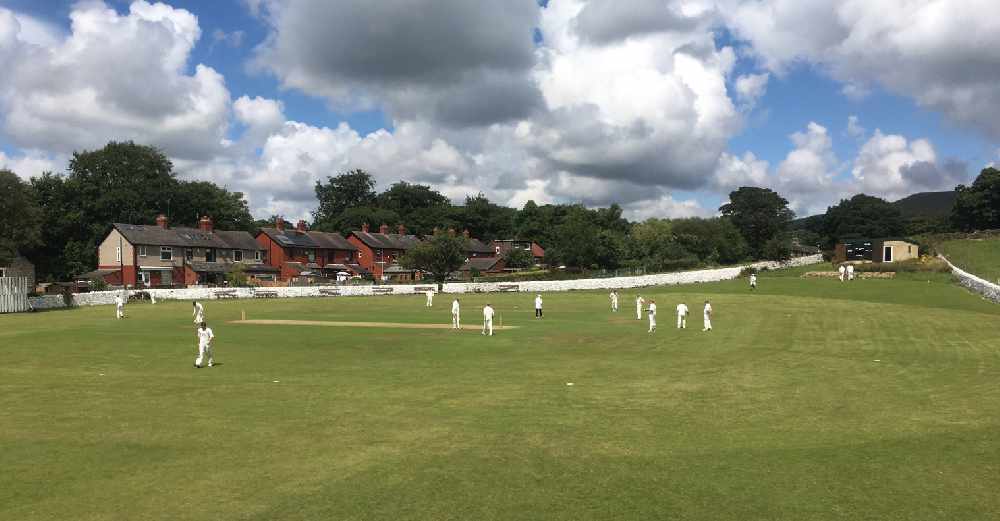 Old Glossop chairman Den Lane says the club is in a financially healthy position despite the coronavirus outbreak hitting revenue streams and postponing the league until further notice.
Having taken over this season from long-serving chairman Paul Eyre, Den is now tasked with a number of responsibilities to drive the club forward on and off the pitch.
But it hasn't been the easiest starts for Den, who also coaches a junior team, as the coronavirus lockdown is standing in the way of a number of plans to generate revenue.
And with no indication as to when the season might start - if it does at all - Den is considering options to generate interest if we're lucky enough to see cricket this summer.
Speaking to Chronicle Sport, Den, who is also the junior secretary for the Derbyshire and Cheshire Cricket League, said: "We're going to have to do what we can, if and when the season starts.
"We might possibly have to reformat the season depending on when we start, introducing different types of cricket with quicker, shorter games, or making sure there's more derby games for local interest and to raise as much money in a short period of time for each club. There are certainly clubs that aren't in a healthy position as Old Glossop are.
"I would like to think that we're going to get a good few weeks of cricket at the end of the season, and we can all just get together, play as much cricket as possible, and use the bar facility as much as possible in the hope of making as much money as possible."
While upbeat about the current situation, Den said he does worry about the decline of participation numbers in general. With less people now playing and with football on a never-ending cycle, interest in cricket has waned significantly.
There is a particular worry about junior numbers, although Den has put provisions in place to ensure the club can thrive in that area. He said: "I'm also trying to get more volunteers involved, and that's been one of the big things.
"I run the junior cricket along with one of the other guys, but we've now pretty much got one coach per team per age group, which is something that's really important because last year we were doing two or three age groups between us and it was too much.
"The main thing was consolidation and continuing what Paul had done, because it worked and it made it easy for me from that point of view.
"We have Under 11s, 13s, 15s and 19s. We recognised that we were losing players as they grew older for various reasons, whether that be losing interest, going to university or getting into relationships.
"Last year the under 17s really struggled as a league, and we recognised that issue so we moved it to under 19s to widen the age group but also introduced a new format called Last Man Standing. It's a faster, more exciting version of the game with eight players per side. Suddenly, everyone is really interested about it and so we've done the right thing, I think.
"If we can just get six weeks of cricket in at the end of the year, we proactively get out there and get everyone interested, just to keep cricket alive."
You can keep up to date with the latest developments at Old Glossop on Twitter, @OldGlossopCC