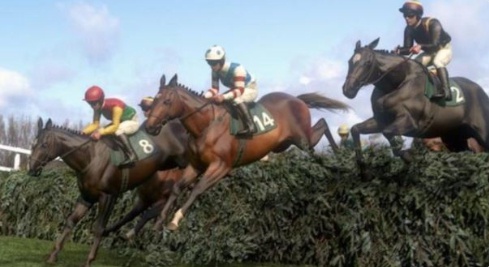 NHS Charities Together is set to receive a £2.6 million payout thanks to money raised from the 2020 Virtual Grand National.
Following the cancellation of the event due to the nationwide lockdown, organisers decided to run a computer-simulated race, which was broadcast on ITV on Saturday at 5pm.
Bookmakers have paid out on the winner, Potters Corner, who came in at odds of 18-1, whilst profits from losing bets will be donated to NHS Charities Together.
The race attracted a peak television audience of 4.8 million viewers, whilst the average figure was recorded at 4.3 million.
NHS Charities Together is the new trading name of The Association of NHS Charities, a membership organisation representing, supporting and championing NHS Charities.. There are more than 250 NHS charities across the UK and most of them focus on helping hospitals do more. Collectively these charities give £1 million every day to the NHS so that people can stay well for longer and get better faster.
Commenting on the initiative, NHS Charities Together, BGC chief executive Michael Dugher said: "We are overwhelmed with the public support for the Virtual Grand National and the support shown for NHS Charities Together.
"When the nation was in much need of some light relief, millions joined in the fun in honour of one of Britain's greatest sporting events and helped raise a fantastic amount for our brave heroes in the NHS.
"The country is going through what is little short of a nightmare at the moment, so it was heartwarming to see pictures on social media of so many people enjoying themselves watching the excellent ITV and Carm Productions programme that had such impressive viewing figures."
Bird Consultancy was tasked with delivering a PR and Social Media campaign to create exposure for the TV broadcast.
Founder and CEO, Chris Bird, who is also Quest Media Network's Executive Chairman, tweeted the following:
That's another year of Publicity done managing the PR and Social Media for the #VirtualGrandNational! 🏇

Always good to see our name in the credits too! @TheVirtualGN #VGN20 pic.twitter.com/SVTH3lac89

— Bird Consultancy (@birdconsultancy) April 4, 2020
Here are the finishers:
1st - Potters Corner 18-1
2nd - Walk In The Mill 16-1
3rd - Any Second Now 10-1
4th - Tiger Roll 5-1
5th - Burrows Saint 12-1