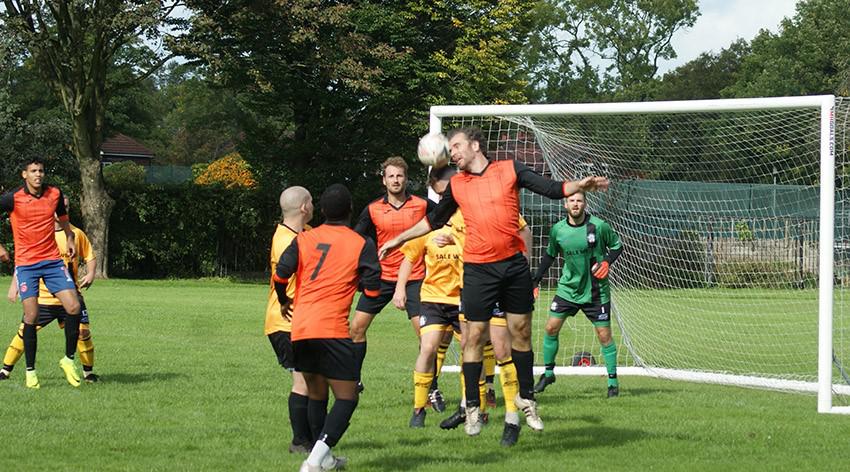 Players and officials from the league and clubs were very disappointed that the season had to be shut down for a month due to the latest lockdown and they can't wait for a rapid restart.
The league officials are working hard during the lockdown to ensure that the season can continue once the lockdown is over and fixtures for the first week back are now in place thanks to more sterling work by fixture secretary Malc Kershaw.
His problems have been eased by the decision of Manchester FA to cancel their cup competitions for this season.
League chairman Mike Yates said: "With new clubs and teams coming into the league it was extended to eight divisions, with well over 90 teams, and after the early games it looked set to be a very exciting and competitive through the divisions, with many of the new teams having played a big part in this."
In the Premier Division four teams were moved into the top flight and they are playing a good part in a very competitive division led by AFC Oldham who are in fourth spot.
Top of the pile are Mellor FC, long-time Premier Division members and frequent trophy winners and they are proudly boasting a 100 per cent record in their first five games.
In second spot are Rhodes Cup holders Salford Vics, who have played some exciting football and are unbeaten up to the break.
Division One promises to be the most competitive in the league, with new and old teams all in the mix in the promotion hunt and just three points separating the first five teams.
Moston Brook's new-look first team rule the roost on goal difference from league debutants Stretford Paddock who look set for plenty of drama to come.
De la Salle Reds, also new in the league, lead newly promoted Hadfield Athletic and Bury Ams on goal difference. Hot on their heels are North Walkden who have games in hand on the high fliers, but week on week action and results shows that there are no easy games in this division.
Division Two also looks to be highly competitive with just one point between the top four.
Old Stretfordians got off to a flying start and despite recent defeats still stay top ahead of impressive new team Shaw Athletic.
In Division Three another new team Sale Amateurs have shown why they were Altrincham League champions as they share top spot with Trafford neighbours Aldermere, the oldest team in the league's history, and another new team Hattersley are well placed behind the top two with games in hand.
Kartel Sports came into the league with an impressive history and they have shown their class as they lead Division A on goal difference with a game in hand on AFC Stockport, three points clear of Moston Brook reserves.
Aldermere introduced a reserve team this season and they are out on their own in Division B, seven points clear of neighbours Flixton, but another new team Salford Albion will present a big threat with three games in hand.
Salford Storm reserves are enjoying their first season in the league as they are three points clear of AFC Stockport Warriors in Division C, although Staly Lions, with a 100 per cent record and four games in hand, look to be a big threat.
The new Division D is dominated at the top of the table by four new teams led by Irlam Tigers A who are level on 15 points with Deans reserves, who have a game in hand.
Urmston Town Vale are a point behind the top two and Greater Manchester FC have vital games in hand that could see them move into the top two.