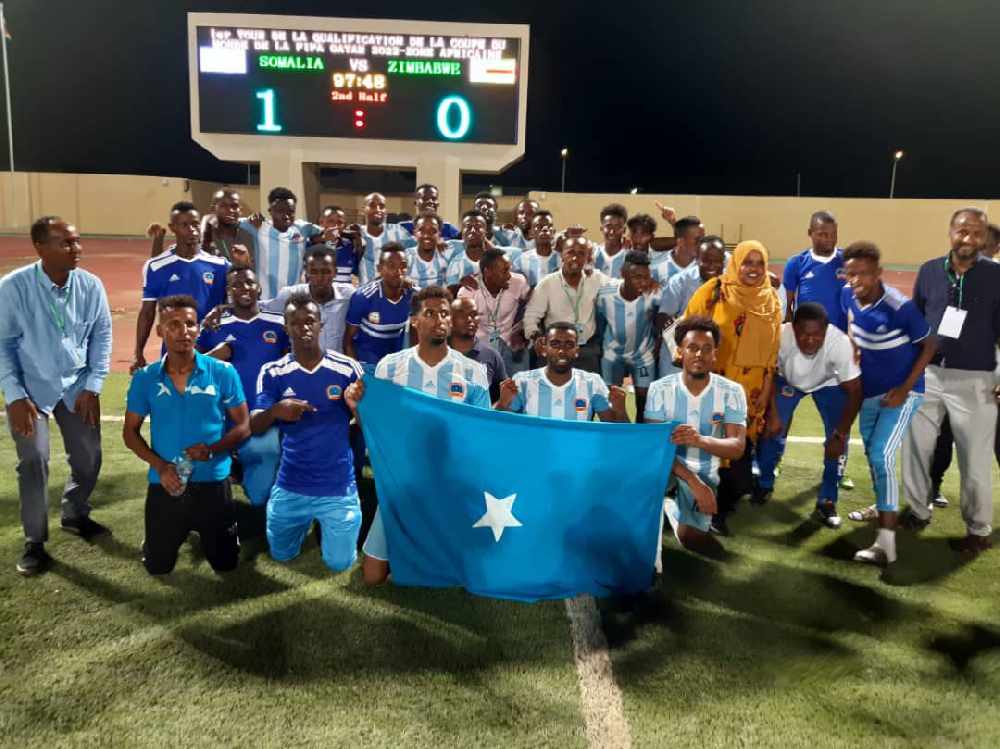 Curzon Ashton man Mohamud Ali helped to create history last night as Somalia won their first-ever World Cup qualifier with a narrow 1-0 victory over Zimbabwe on Thursday.
Ranked just 202 in the world, Somalia halted a run of 19 successive defeats stretching back eight years to secure their first qualifying win.
Anwar Sid Ali Shakunda headed home the only goal of the game in the 87th minute, in a match played in Djibouti due to the security problems in Somalia.
Zimbabwe, who played in the Africa Cup of Nations finals two months ago and are 90 places higher in the world rankings, will host Somalia for the second leg on Tuesday.
And Curzon Ashton man Ali played the whole 90 minutes for Somalia in what is arguably their biggest win ever. Everyone at Curzon Ashton is no doubt Delighted for Ali even though it has meant he has missed several games for the Nash.
Speaking on Twitter after the game Ali said "Words can't describe how I feel right now. My big bro Ahmed with the assist! SOMALIA HA NOOLAATTO!"
September 5, 2019
Mo will have it all to do on Tuesday as Somalia travel to Zimbabwe for the second leg. Should Somalia qualify for the next round of qualifiers it would be one of the great tales in world football.
Photo Credit: @m0ha994