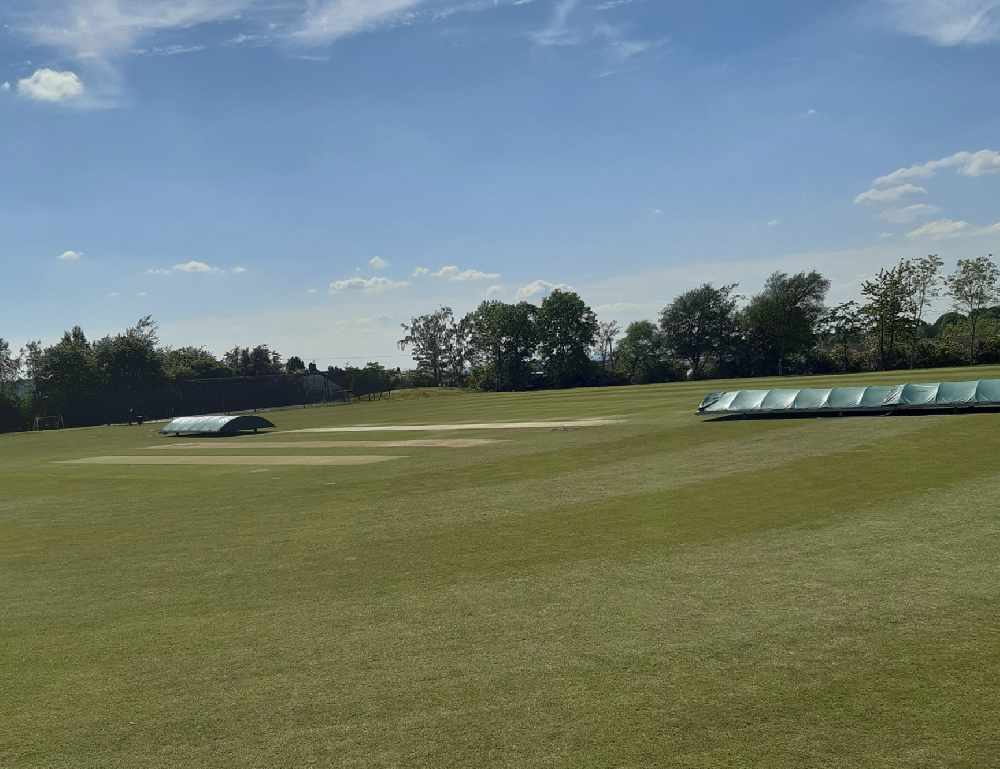 Mottram Cricket Club has thanked players, family members and the wider community for turning out in force over the Bank Holiday weekend to raise funds for Maggies in Oldham.
In a bid to raise funds for the cancer support centre, where several of the club's members have been treated, Mottram put on a day of fun in the sun, with stalls and cricket related games, including the longest throw and the fastest bowler, as well as a tombola, raffle prizes and a tasty barbecue.
As we went to print, the club's efforts had raised £1,500.
James Dadge, from the club, said: "We've had a couple of members that have unfortunately had to use the facilities at Maggies over the last two or three years, and we've got one member now, Andrew Norris, who is one of the parents of our u11 players, who has got cancer and Parkinsons.
"He's been under quite a lot of treatment recently, so we decided that we would like to put a fundraiser on for Maggies.
"We were hoping we could do something last season, but unfortunately, due to the Covid outbreak, we were unable to do it.
"However, when the rules permitted, we knew we were going to do something this season."
The collective efforts of everyone involved on the day is a reflection of Mottram's welcoming nature and tight knit community.
The club, which is competing in the Greater Manchester Cricket League for a second season, is always looking to attract new players - particularly into the junior section in order to lay the foundations for a clear pathway into the thirds, seconds and first team.
James, who is originally from the south west, was welcomed into the club with open arms and feels it's a great place for people to not just play, but socialise as well.
He added: "Last season was technically our debut season in the Greater Manchester Cricket League, although this season is the first in its proper format, and I think it's fair to say that the first team captain, Stef Fielding has done an excellent job.
"If we had this conversation two weeks ago I'd be reporting on an unbeaten season, but unfortunately we've lost our previous two games.
"We're currently third in the division and looking for promotion, so that's testament to Stef and the senior players as we don't have a professional or any overseas amateurs.
"I think the average age of the team is about 26 or 27, and these are lads that have progressed through the junior system, with two or three exceptions.
"We've enjoyed our time so far in the GMCL as every team has been friendly and welcoming, the standard has been of good quality and played in the right spirit."
In recent years, club cricket has struggled to retain a core group of players and, more worryingly, attract new faces.
Mottram has been the exception to this, and as pleasing as that is for James, he also feels sorry for other clubs in the area who are struggling in this respect.
He believes more should be done to combat the problem and feels schools should reintroduce cricket and make it a priority, as football is.
He added: "If you're someone that has never come into contact with cricket - it's not on mainstream TV anymore to any great extent - and if your family isn't into cricket then you'll never get to have a go at it, which is a real shame.
"Cricket's a sport where you can sort of find your level, you can play for enjoyment as much as you can, and I think clubs are struggling because there's not the willingness or the budget, or whatever the constraints are in schools, to put the game on, so I think we've lost generations of players, at least since the 1980s, and we're seeing a huge decline in it," James added.