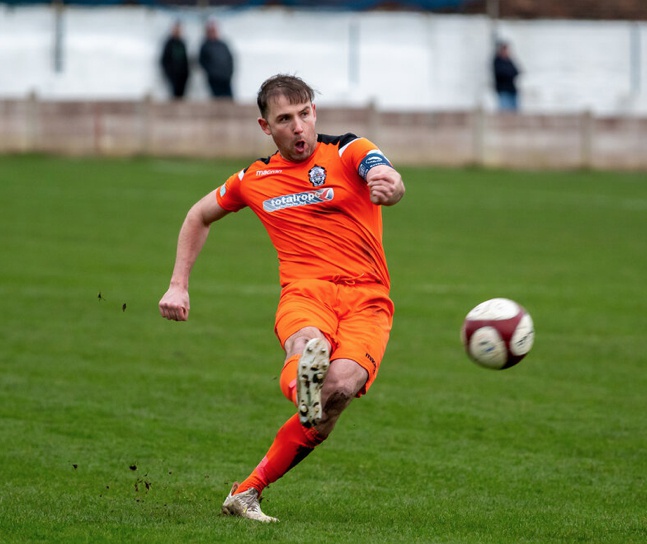 BetVictor North West: Clitheroe 1-3 Mossley
Two late goals finally secured Mossley's first away League win of the season at a windswept Shawbridge on Saturday afternoon as the Lilywhites also completed the double over old rivals Clitheroe.
The Mossley team showed changes from the previous outing with Chiekh Thiam recalled from a spell at Stockport Town replacing the unwell Dieter Downey, Oldham Athletic youngster Jack Grundy replaced Keil O'Brien, who's loan from Trafford has now unfortunately ended and fit again Godwin Abadaki came in for Ben Halfacre who dropped to the bench.
Clitheroe with first use of the strong wind struggled to make inroads against a well organized Mossley defence and a number of over-hit through balls meant that young keeper Liam Lovell was kept busy taking goal kicks into the wind.
Mossley showed that they could be dangerous on the break when Ryan Brooke broke clear on the left but his touch took him wide and he was unable to find the target with a left foot shot. Not so on 16 minutes though when Andy Keogh slipped the ball through a high Clitheroe line and Ryan Brooke broke clear and, with keeper Thompson in no-mans-land, coolly stroked into an empty net from well outside the box.
Clitheroe could find no way through as they responded and the home side failed to create any chances of note with Lovell's goal generally un-threatened.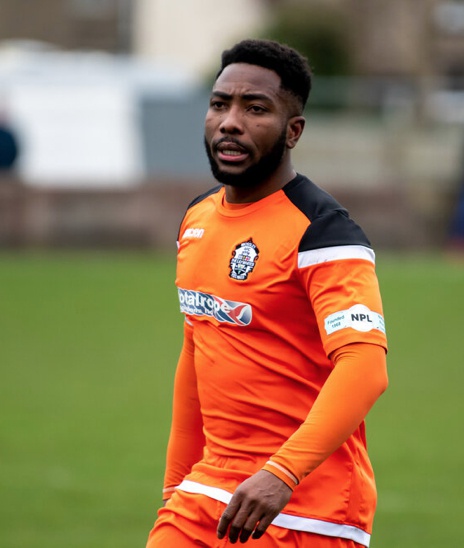 With the wind at their backs in the second half Mossley looked to press home the advantage with Andy Keogh firing narrowly over from a free kick and Brooke in similar fashion flashing a powerful shot that also just cleared the bar.
Godwin Abadaki, instigator of many Mossley attacks was replaced by Ben Halfacre before Keogh twice went close with clever efforts on goal.
Jes Uchegbulam then replaced Kayde Coppin on 77 minutes but a few minutes later and out of the blue Clitheroe equalised. A through ball saw substitute Terry Cummings hold off Steve Mason's challenge before slotting past the stranded Lovell.
Undeterred, Mossley set about the task again and regained the lead with just four minutes remaining. Keogh out-witted his marker on the left and crossed for Szymon Czubik to head home from close range.
The points were secured a minute into five minutes stoppage time. Uchegbulam turned his markers in knots on the left before whipping the ball goalwards for Brooke to turn home from close range to deservedly earn the Lilywhites a first away League win since last April.
By Mossley Web
Pictures by Martyn Nolan @BeansOnToastUK