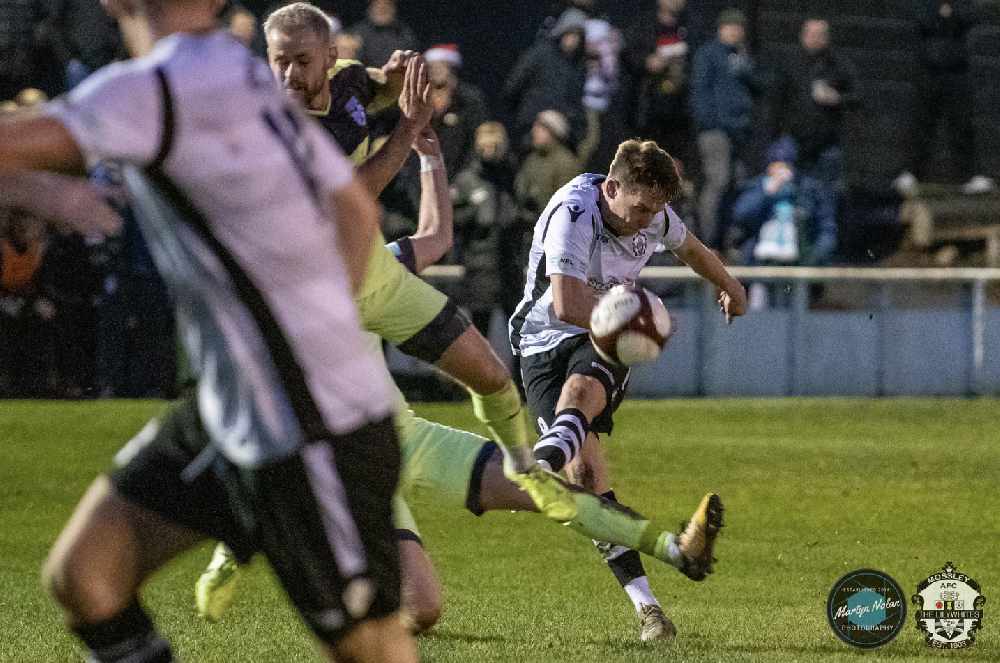 BetVictor North West: Mossley 3-2 Ossett United
All three substitutes were involved in Mossley's first win in seven games as the Lilywhites twice came from behind to beat Ossett United at Seel Park on Saturday.
The Lilywhites gave debuts to latest signings Mark Lees and Kayde Coppin and both enjoyed excellent debut performances as the Lilywhites form finally showed an upturn in fortunes.
However, it was the three Mossley substitutes who stole the show as Raheem Hanley scored twice, Jamie Rainford bagged the winner and was assisted by Dylan Fitzgerald.
The game started badly for the Lilywhites as a mistake by Declan Evans when he stretched a leg and brought down Ossett's new signing Brodie Litchfield. Ex FC United of Manchester hit-man Tom Greaves gave Theo Roberts no chance from the penalty spot.
The Lilywhites were further hit on ten minutes when Godwin Abadaki was withdrawn after landing badly and dislocating his right shoulder. Raheem Hanley replaced him and was soon in the thick of the action as Kayde Coppin saw his shot saved by Souter and Ben Halfacre's goal-bound effort was also blocked before the Lilywhites equalised in the 23rd minute. Ben Richardson fed Raheem Hanley down the right touchline, The outstanding Hanley raced forward and cut inside before firing a fine dipping shot into the far corner from 25 yards.
Ossett threatened again and Roberts saved superbly when faced one on one by Greaves and moments later made another good save to deny Cogill's effort while at the other end Halfacre's free kick was tipped to safety.
The second half saw Mossley on the attack with Halfacre and Coppin both going close and Souter saved well from ben Richartdson but it was the visitors who regained the lead on 72 minutes. A harshly awarded frree kick saw former Mossley loanee Marco Basic step up and curl a superb 25 yarder beyond Roberts' despairing leap.
Jamie Rainford replaced Halfacre soon after. Evans scooped a great chance over the bar and Rainford's shot came back off the left hand post as Mossley ramped up the pressure before the equaliser deservedly arrived with ten minutes remaining. Rainford played a clever angled ball into space and Raheem Hanley raced in at high speed to slam home from ten yards.
The drama wasn't finished as wth just two minutes remaining Hanley tricked his way up the right wing, his pass inside found Dylan Fitzgerald. The youngster's shot out-foxed Souter who could only tip the ball onto the inside of the right hand post and Jamie Rainford was on hand to tap home from close range as the ball rolled agonizingly along the goal line and the points were won.
By Mossley Web
Picture by Martyn Nolan