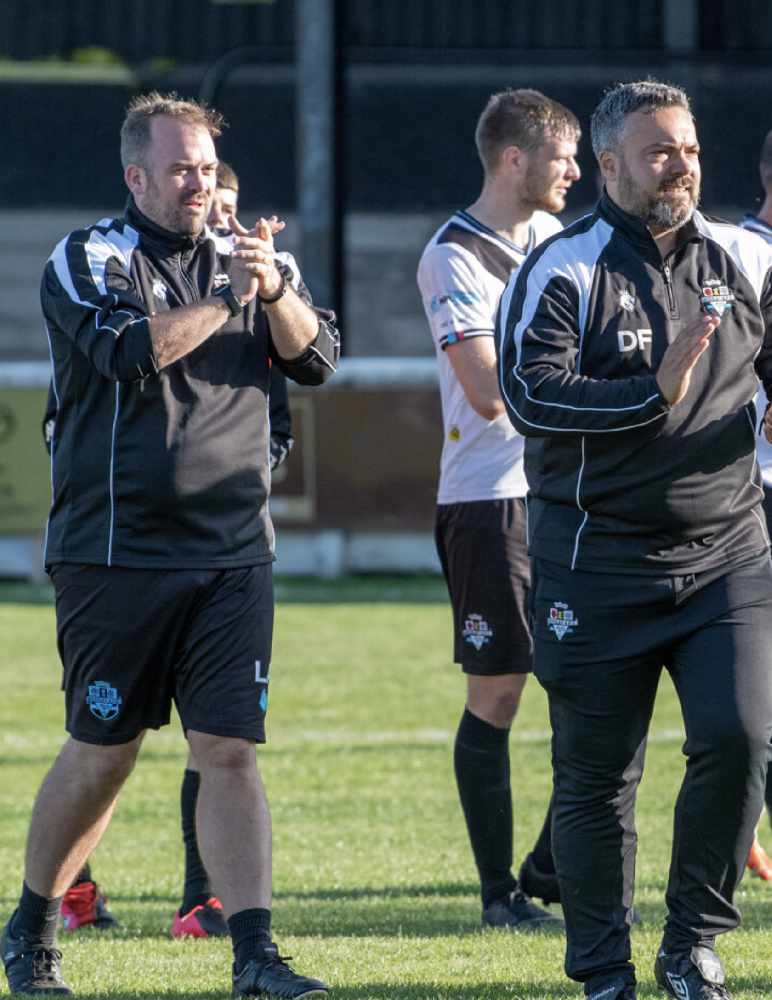 Mossley manager David Fish is appealing to his players to open up about their mental health as the impact of no football amid the current lockdown is taking its toll.
David, who took the role last summer having previously managed Chadderton, has faced something of a challenging first season at Seel Park, with the Lilywhites managing to complete just seven league fixtures in the Northern Premier League North West due to the stop-start nature caused by Covid-19.
It's been a frustrating period in charge for David, but one that matters little in the grand scheme of things.
Now, his main focus is on opening a dialogue with his players to help them if they're struggling. Speaking to Tameside Radio's Ian Cheeseman, David said: "I'm a mental health first aider at work and one of the things we talk about is how you open up. In work I deal with a team and that's high on the agenda.
"For the first two weeks of January I was awful as I could feel all the triggers and signs that I was struggling. When football stopped last time I played golf with my son, but now I can't do that, so you lose that release and the chatting with your mates after the game and the focus.
"My job is pretty high pressured and I always use football as the switch. A few weeks ago I was finding it very hard to turn off from work so I've had to open up and have a few conversations about why. It's a bit rubbish at the moment but having those conversations help.
"The saying 'a problem shared is a problem halved' is pretty true. It's tough for everyone, but I'm encouraging the players and letting them know that I'm here if they want to have a conversation. We're getting through it, but it's a tough situation to manage and something that none of us are used to."
In terms of the season, David, who previously played as a goalkeeper for Stockport County and Curzon Ashton amongst others, expected it to play out as it has done and therefore made the decision to contract no players.
It's proved to be a wise move and one that will stand the club in good stead as they look ahead to next season - whenever that might be.
And while it might seem many months away, David believes the appetite to watch non-league football will be greater than ever when the doors reopen - especially given the disconnect fans are feeling in the upper echelons of the game. "I think the soul's gone out of football when you watch the Premier League without fans, and VAR makes it that much worse. You then have things such as the fear of being around thousands of people, cramming yourself in a tram to get down to the ground in the first place, so I can see more people coming to their local club and wanting to be part of that. I think the feedback we've seen is that most people who do that want to come back and make it a regular thing."
You can listen to Ian Cheeseman's full interview with David, where they discuss plans for next season amongst other things, on our website, www.questmedianetwork.co.uk.
Picture by Martyn Nolan