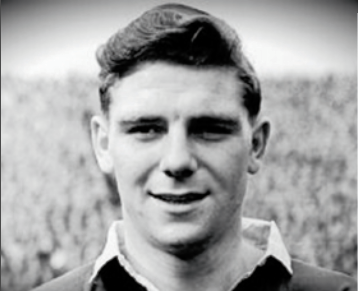 Old Stretfordians Football Club is one of the oldest clubs in the Lancashire and Cheshire AFL which celebrated its 110th anniversary in 2019.
Old Strets began life in the L and C in 1928 and have been loyal and successful members of the league since then and are now based at Flixton Fields.
Duncan Edwards was the last of the Busby Babes to perish in the Munich air disaster; the precociously talented 21-year-old's death is one of the greatest tragedies of English football. Sir Bobby Charlton described the Dudley-born left half as the player who he felt inferior to, such was his footballing ability.
In Busby, the documentary film biopic, Manchester United's legendary manager said of the Babes, that himself and the coaching team always looked for weaknesses for them to work on, but with Edwards, they could find none.
Because of his untimely death, Edwards has become a mythical figure of English football, an England captain-in-waiting, sadly destined never to be.
But this most famous name of the game on these shores is now inextricably linked to Old Strets after club chairman and secretary Malc Kershaw received an unexpected email, resulting in memorabilia being framed and donated to the club by Martin Haigham of Allegiance Sports Memorabilia Ltd and it is now proudly displayed in their clubroom.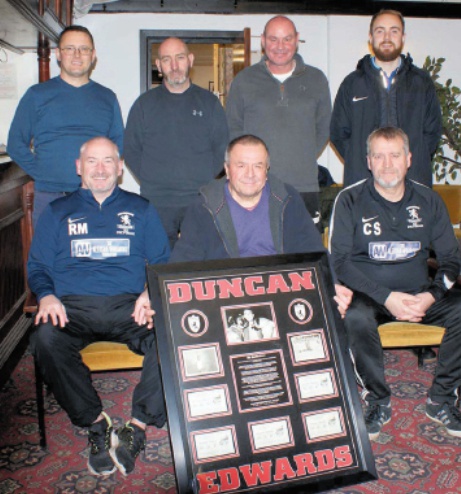 What can be seen in the frame are raffle tickets used to raise money for the club back in 1957 plus some pictures and significant words.
These particular tickets were purchased by none other than Duncan Edwards, one of the nation's brightest and best professional footballers of that era and a true Manchester United legend.
These tickets were in Duncan's wallet when he lost his life after the Munich Air Disaster in February 1958, a momentous anguish in the history of United and of the people of Manchester.
They have been returned to the club by Gail McCormack, the daughter of Duncan's then fiancée Molly Leach.
Molly and Duncan had lived on Gorse Avenue, Stretford, at the time, and Molly had brought these tickets with the rest of Duncan's belongings back from Germany, and had kept them safe for 60 years.
It's thought that Duncan bought the tickets from a close friend, an Old Strets player named Arthur Warrington.
Arthur and Duncan played tennis every Sunday afternoon, during the summer, at Longford Park.
Several friends from Old Strets would often watch them, including Alan Smith, to whom the club is grateful for the story behind these tickets.
The email received by Malc read: "My name is Gail McCormack and my mum's name was Molly Leach. She was engaged to Duncan Edwards who, you will know, very sadly died after the Munich Air Disaster in 1958.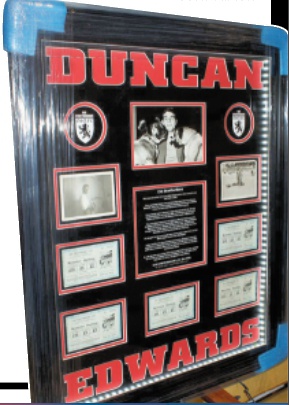 "My mum brought some of Duncan's possessions back from Munich most of which are going to either Manchester United or are personal and we are keeping. However, also amongst the items was his wallet and within that we found five raffle tickets for Old Stretfordians AFC November 1957 Handicap Raffle. They are all in pristine condition and my sister and myself wondered if you would like them for the club to either auction for funds or keep for prosperity?"
Malc said: "Since I received the email the club committee and former members decided to set up the memorabilia and we have had great support from so many people in doing this."
Colin Neeson who wrote the words in the memorabilia concluded: "So with this little piece of our club's history we can take heart in knowing, as today we worship and support the greatest players in the world, there was a time when one of the very greatest supported us!"
Geoff Garnett