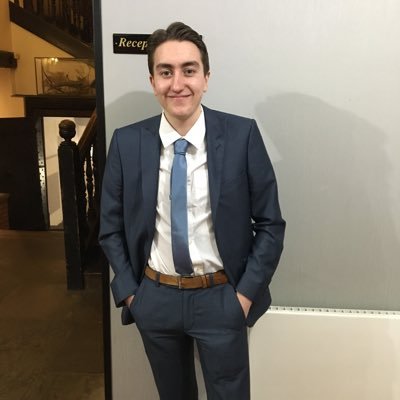 Ashton United played Mickleover Sports last week as they continued their fine run of form with a 3-1 win taking them further up the table.
A hat-trick from Josh Wilson brought Ashton in front after going behind in the first half.
When a team wins it usually a matter of the playing staff and the management playing their part in order to put in a good performance.
However, the unofficial man of the match award from this game went to the club's head of media Tom Langford who had to make an appearance as an official in order for the game to carry on.
Just before half-time, the referee had to be replaced due to injury and that meant that one of the other officials had to take over his duties. The call was then made to anyone in the stadium who had a refereeing qualification to take the reigns as one of the linesmen in order to get the game back underway.
The club's head of media Tom offered his services and the game was able to get back underway and it must have inspired the team as they managed to come back from behind.
Speaking to us about the experience Tom said,
"It was a really crazy situation on Tuesday night to be honest as I was the only qualified official in the ground and I had to get involved"
When asked about his performance Tom said,
"I feel I did well making the right calls and keeping up with play.
"There was actually a referee adjudicator at the game and he said I performed well and that I did a great job so I would give myself a ten out of ten.
"Luckily most of the action was in the other half and I managed to escape most of the tight calls but it's not something I want to be a regular occurrence."
By George Clayton