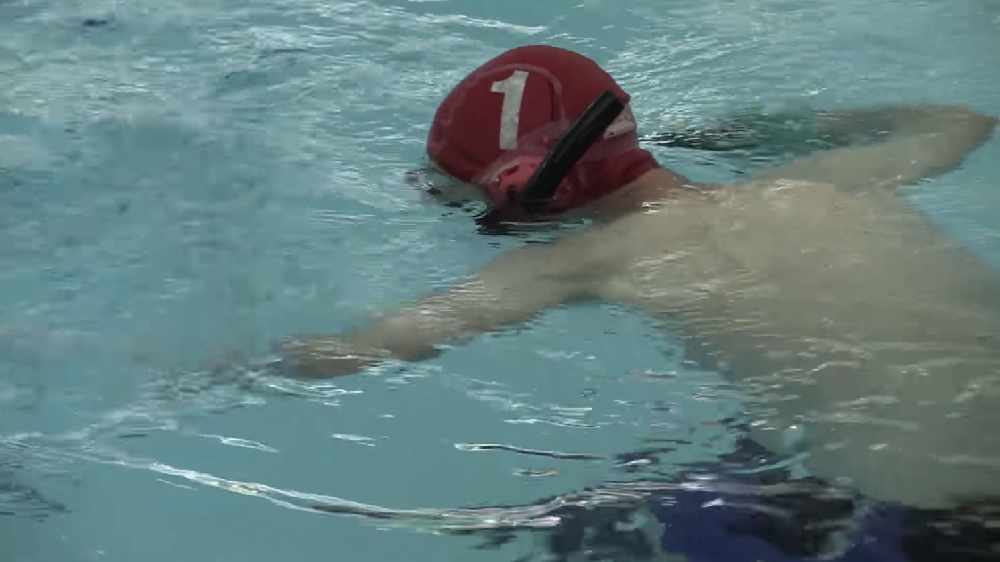 Seven members of Xarifa Underwater Hockey Club made a splash at the World Championships at Ponds Forge, Sheffield in August.
A number of those swimmers took the plunge and emerged with silver medals while representing the Great Britain Under 24 squad, including Harry Thompson and George Lythe.
Harry is the son of club treasurer Phil Thompson, who has been involved with the club for over 30 years and continues to play to this day.
Unfortunately, unlike many mainstream sports, underwater hockey Is self-funded and can therefore cause participants a few financial problems. Speaking to Reporter Sport about his journey with the club, Phil said: "I've been involved for just over 30 years and the club started off in Dukinfield as part of the diving club, and then it was spun off as its own underwater hockey club.
"We used to train at Miles Platting in Manchester and then we moved the junior session 15 years ago to Dukinfield Pool, and have since moved to Medlock.
"It's a six-a-side sport, with four substitutes, played on the bottom of a swimming pool with a led weighted puck that weighs 3lb. The objective of the game is to push the puck into the opposition's goal. It's the only sport In the world where you have to hold your breath. That's what makes it unique and gives it that third dimension."
Despite the lack of funding, Xarifa's committed coaches have produced a string of fine athletes that have soared to the highest level.
Phil was delighted that seven of the club's members represented GB in August - but none more so than his son Harry, who has followed in his father's footsteps. "For a lot of the athletes who train with us, they'd start off on a periodisation programme, where they'd be at the gym four or five times a week, starting off with low level cardio - maybe at 65% - and then that would run over weeks and months in the lead up to the championships, where they'd be in the gym twice a day doing really high and intensive short bursts at 90% heart rate.
"Harry has two silver medals. One for the Under 19s when we played in Hobart, Tazmania two years ago, and he has a bronze medal with the GB elite team, which he got in Spain. He won his last silver medal at the GB World Championships in Sheffield.
"It's all self-funded, but a lot of people still have that desire to compete at the highest level that they can. It's a sport that people can become quite addicted to - once they start playing it they don't give up."
In a bid to source funding, the club has recently become affiliated with the Tameside Sport and Physical Activity Network, launched in conjunction with Active Tameside last month.
The initiative aims to promote clubs in the local area and help them source funding which will, in time, help them grow exponentially.
Of the partnership, Phil said: "We're looking forward to seeing what benefits that brings. As a club that's run by volunteers and is self-funded, we're always looking for support from the local authority to get interaction with schools and community groups to bring some exposure to the sport so we can introduce new members."
Xarifa Juniors train once a week at Medlock Pool on a Sunday from 4.30-5.30. Adult sessions take place at the Manchester Aquatics Centre on Monday and Thursday nights.