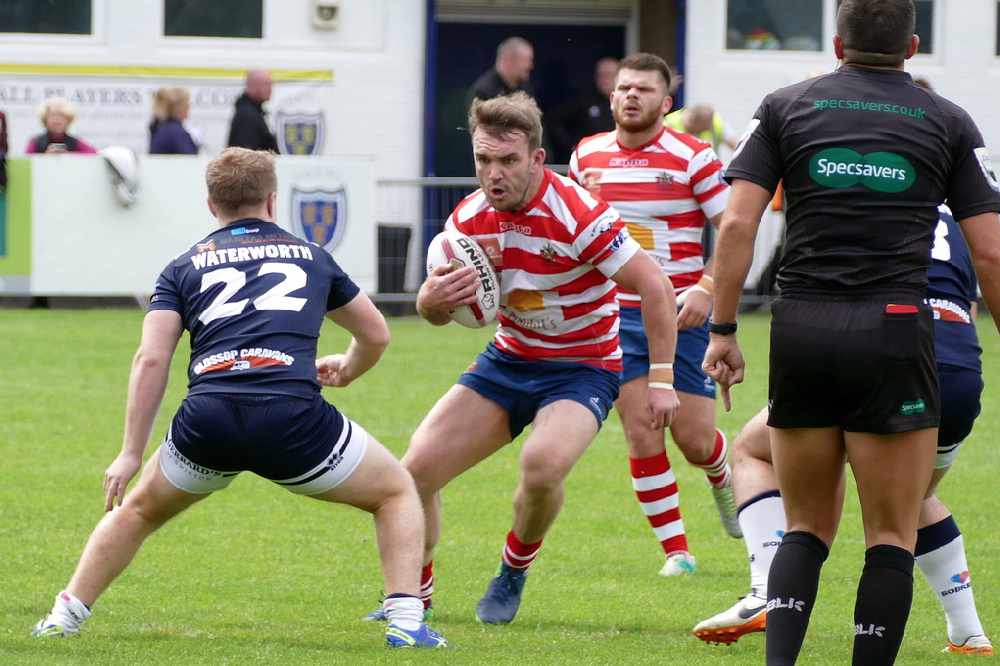 ON and off the field in the last five seasons Oldham RL forward Jack Spencer has been able to walk tall as a loyal, hard-working and much respected player and person.
As the son of a former assistant coach at Oldham he also knows the club inside out.
Typically, while talking publicly about his new one-year deal, he focused on one of the new signings coming in --- prop Luke Nelmes, with whom he played in the Roughyeds' pack in 2018.
"We're building a good squad and a big pack," said Jack who, at 29, will stand a good chance of being the side's senior citizen in 2021.
He added: "It's great to have Nelmsie (Nelmes) back. I was gutted when he went last time. He's a good forward and a good bloke. I'm really chuffed he's back."
Formerly with Salford, Halifax and Barrow, and also having played in Australia and France, Jack can look forward to reaching 100 games for Oldham. He's currently on 99, having first signed for the club for the start of the 2016 Championship campaign.
His consistency is without question -- 20 appearances in 2016 (Championship), 24 in 2017 (Championship), 26 in 2018 (League One), 23 in 2019 (League One) and all six in this curtailed 2020 Championship season.
He added: "I had five or six weeks off work early on in the lockdown, but since then work has kept me really busy. I'm looking forward to getting back into rugby mode, though, because I've been playing since I was six and this is the longest I've ever been out.
"We didn't make the best of starts on our return to the Championship in February and March, but we'd only just got going and we've every reason to believe it should be a better start next time.
"I'm looking forward very much to starting training again and seeing how we go."
Head coach Matt Diskin said of Spencer: "We are delighted to have Jack on board again. He has a good, positive attitude; he fits in really well with the rest of the squad; he's good to have in the dressing room; and he has great leadership skills.
"He'll also complement other members of the squad who are a similar age to him."
Picture courtesy of Oldham RLFC