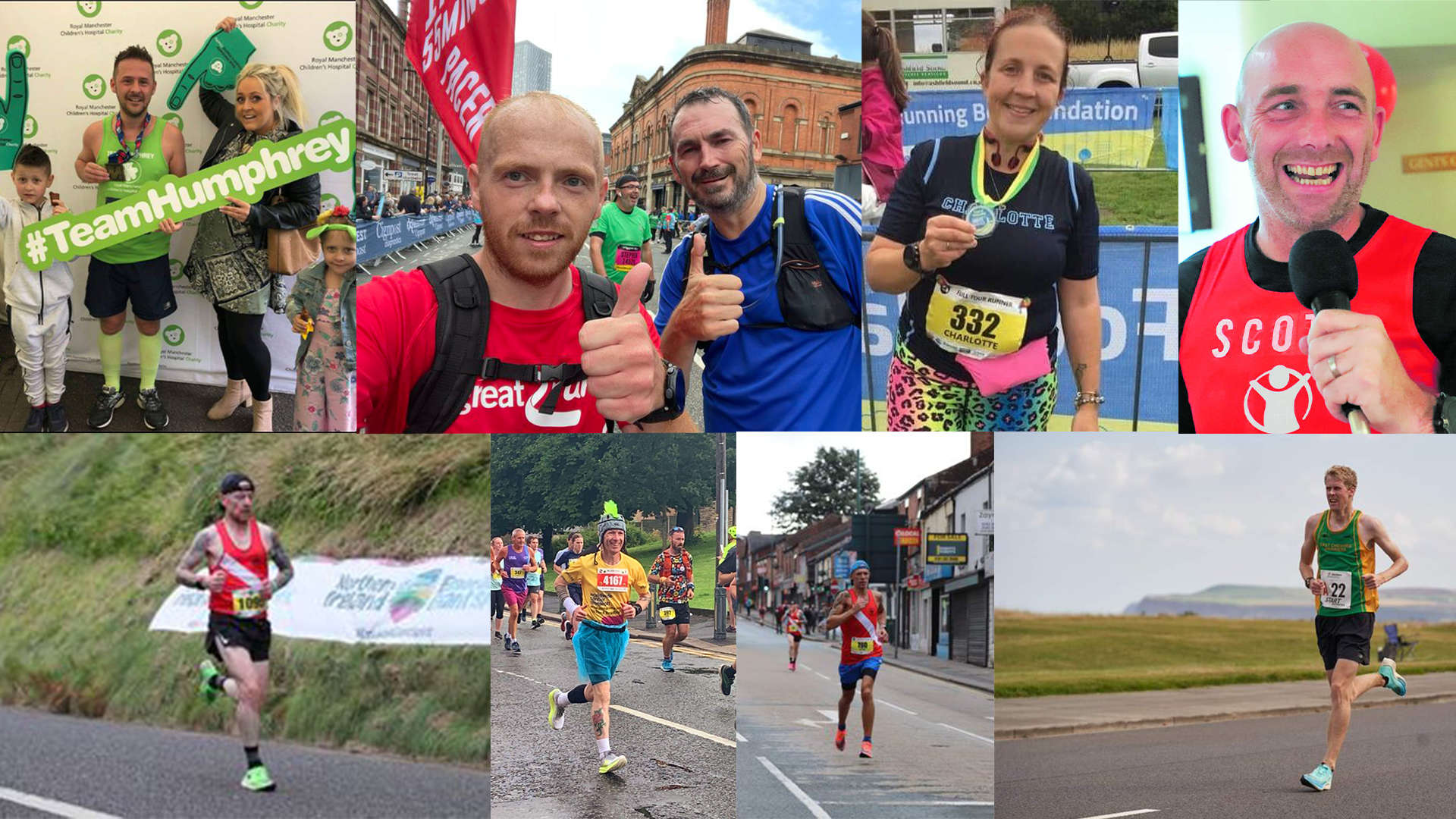 A selection of brilliant local runners heading out to London.
The 2021 London Marathon is set to be the biggest marathon in the world with an astonishing 100,000 people scheduled to take part on Sunday (3 October).
Local runners have already impressed in previous events this year but now they will be tapering off and gearing up to face this bucket list race.
For many, this event will potentially feel more special than ever, with the long-awaited return to Blackheath being the first for mass participants since 2019.
In the final few days before reaching the start line, it is expected that runners have now began to set down their final preparations before travelling to the capital.
For East Cheshire Harriers member Andy Sykes, this means filling his week with work and activities with his children. Taking the time to taper off, he will be completing his last run before the event on Thursday.
But for Andy this is more than just an athletic achievement, as he has been raising money for the Royal Manchester Children's Hospital.
The hospital holds a special place in his heart since his daughter PixieBelle has been cared for over the last three years. PixieBelle has now completed her final round of chemotherapy, giving Andy even more motivation to run.
"My reason to run is my little girl and so her completing her last round of chemotherapy means this is a celebration for us as a family after more than three years of treatment," he says.
You can read more on Andy's story here and donate to his fundraiser here.
Fellow fundraiser Richard Bradbury will also be tackling this challenge as he swaps the streets of Audenshaw for central London.
Richard will be raising his funds for Worldwide Cancer Research in honour of his brother who passed in 2011. He will be a hard one to miss on the course this year, sporting his famous scrum cap and tutu outfit which he devotes to his late brother.
He says he is 'well on the way to £5,000' for his charity and is beyond excited for the weekend.
You can read more on Richard's story here and access his donation page here.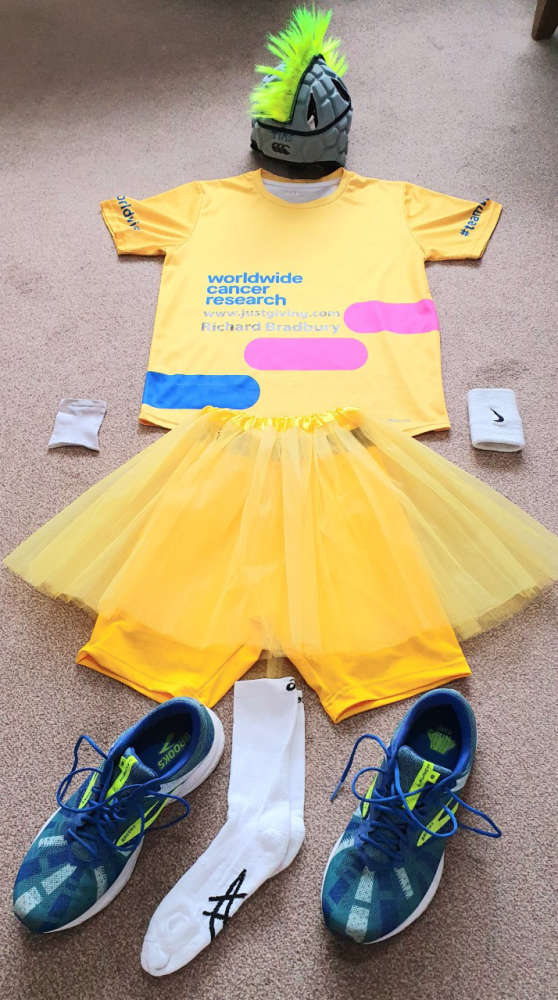 Inspire Academy teaching assistant Charlotte Gage will also be stepping out onto the start line this year.
Committing to her running journey at the start of this year, Charlotte is looking to challenge herself more than ever as she laces up her shoes. She will also be fundraising for Reuben's Retreat and has completed various runs throughout the year to raise her total.
You can read more on Charlotte here and support her fundraising efforts here.
East Cheshire's Gavin Browne will also be among the London runners. With a large influence in the Tameside area, many local runners and athletes will be following his progress as he paces through the course.
He has committed to slowing down his usual busy pace ahead of the race by setting aside time for a few easy runs before testing himself on Sunday.
Elsewhere, Salford Harrier's Mark Collier has been doing all he can to prepare himself for the big day.
He says he is 'keeping the legs ticking over' this week with some low mileage runs to ensure he is in the best shape possible.
This will be Mark's third time completing the London Marathon and he says he feels 'much more prepared than in previous years' signifying a successful run at the weekend.
Sticking with Salford, Sean Warburton is stepping out of the podcast studio to impress in London. As a fellow runner that has made an impression in the local area, Sean will also have many tuning in to see him race.
¼ of the Local Runners Podcast and highly successful athlete Sean says he is 'super excited' to face his first London Marathon and is hoping for a personal best time.
You can check out the Local Runners Podcast here.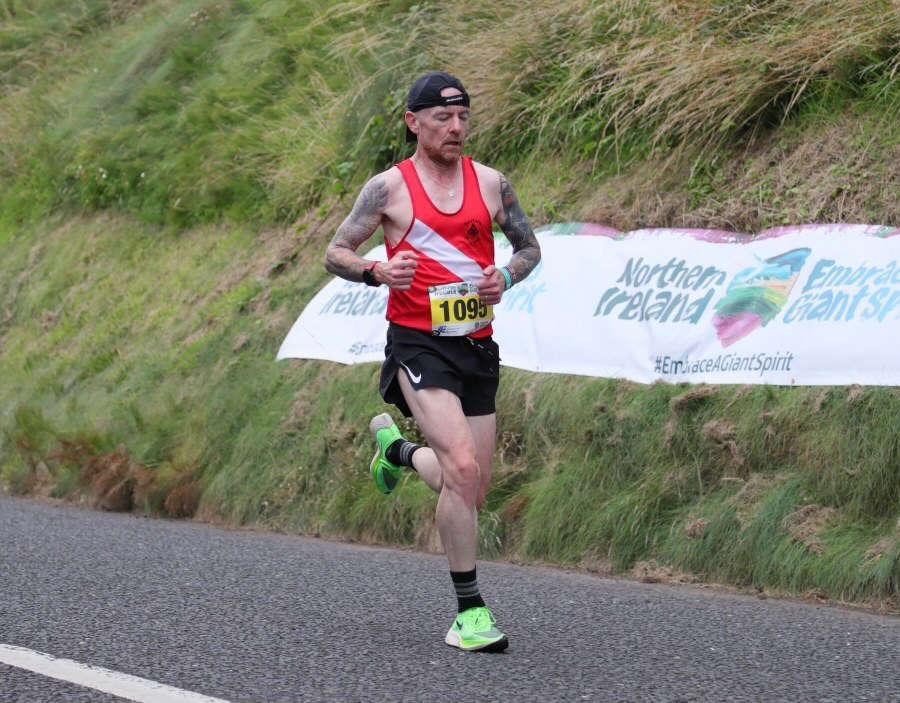 Daddies Escape member Liam Mellon has decided to push himself to complete London after running both the half marathon and the 10k race at the Great Manchester Run.
As a pacer for the half, Liam says he was overjoyed to have helped so many people achieve a personal best time, an experience which he found so much more enjoyable than simply running the race for himself.
Liam will now prepare for London and Manchester in the next coming weeks, meaning he is now taking the time to fuel ahead of the events and give himself the best chance for the races.
Denton fundraiser and Hyde Striders member Scott Greene is joining this line-up as he prepares himself for both the London and Manchester Marathon.
He has been directing his attention towards raising money for Save The Children and has held various events throughout the year to make up his total.
You can donate to his fundraiser here.
As always, the Tameside and Glossop running communities have been on top form this year and will now face this next challenge together. You can follow our wonderful runners while they're out on the course via the London Marathon app and like usual you can catch footage on BBC.
Want more local sport stories?
Head to https://www.questmedianetwork.co.uk/news/sport/ to see more of our coverage - from community and non-league football to local and county cricket, boxing, athletics, basketball, Esports and golf.