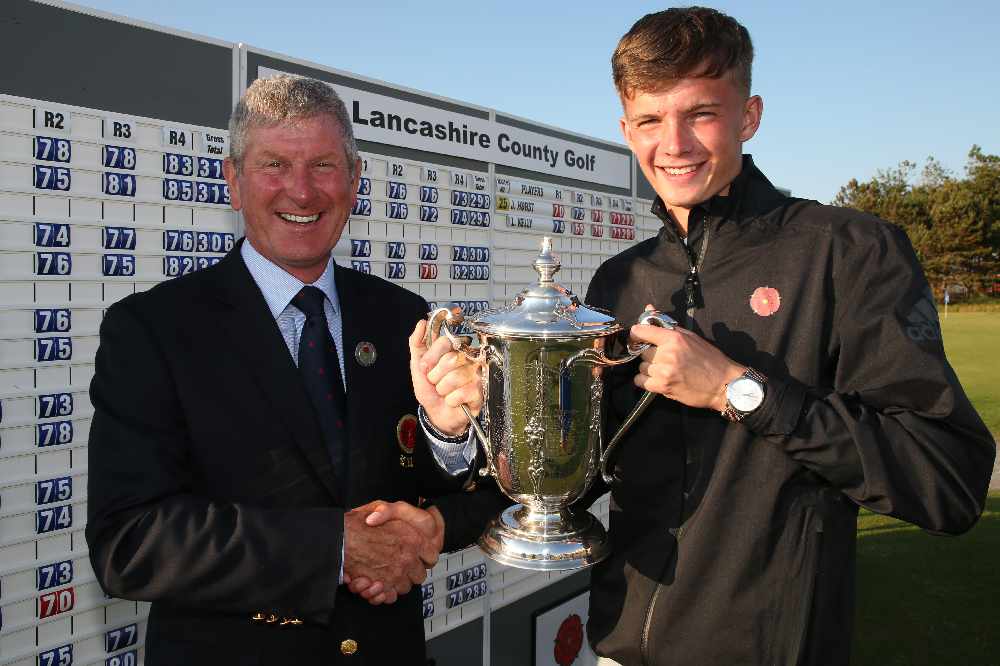 Local golfer Luke Kelly is looking towards the very top during his career as embarks on his second season as a professional on the PGA Euro Pro Tour.
We spoke to Luke (20) who plays at Ashton-Under-Lyne Golf Club about his route into the sport, his ambitions and everything in between.
Luke how old were you when you started playing golf and why did you start?
"I started playing golf when I was about ten years old, but I started enjoying it and playing regularly when I was 12.
"I got into golf because I live around the corner from Ashton Golf Club and my dad has always played so I started coming up with him and just got into it from there."
At what age did you think you could make a career out of this?
"I started taking golf seriously at around 15 years old, so I stopped playing football as I had to choose between the two and since then I've always wanted to do it as a job.
"Then at the age of 16 I started practising more and I got involved with a lot of the England teams and my career just went from there."
How much has Ashton Golf Club helped in the building of your career?
"Ashton Golf Club has helped me a lot really, they've supported me throughout my career as I've represented them in tournaments and now I get free membership from the club.
"The facilities are the best in the area which helps and all the members back and support me which is great."
How much have you had to sacrifice to get to this point?
"You have got to make a sacrifice, but I wouldn't say it's much of a sacrifice because I enjoy doing it and I could think of a lot of things that I wouldn't want to be doing.
"Sometimes it's hard when the weather is cold and I don't want to go out and practice but I would rather do that than not play golf."
How much do you practice a day?
"Probably not as much as I should do. I try and practice for around three hours a day as I know that it is quality practice.
"I'm one of those that if I go any longer than three hours, I can lose my concentration and the work would be wasted so I like to get three hours in."
How much does it come down to natural talent?
"No, it's not natural talent.
"The thing for me as that you need to do the work but also work on the right areas of your game and be organised with what you do."
He added, "Having a good coach can go a long way in your development especially from a young age and if you stick with the game you've got a good chance."
You have turned professional very early and you didn't perform to your best last year will we see you do better next season?
"To be fair it was a bit of a culture shock really as I probably thought I was better than I actually was but I'm glad that I turned pro because you see just how good the other players are and I think I've matured from the experience.
"Hopefully I will do a lot better next year as I've done stuff differently to make a change and hopefully, I see the benefits next year."
How far can you go in golf and what are your ambitions?
"I'd like to make a living from playing golf and get on the tope tours such as the European Tour or the PGA Tour whilst making a good amount of money and win a few times.
"But once you get there you must set new goals to win each year and reach the top."
Hopefully, Luke will make it to the very top and become another great example of the talent that comes from Tameside. And we will be reporting on him every step of the way.
Image By: Raymond Farley