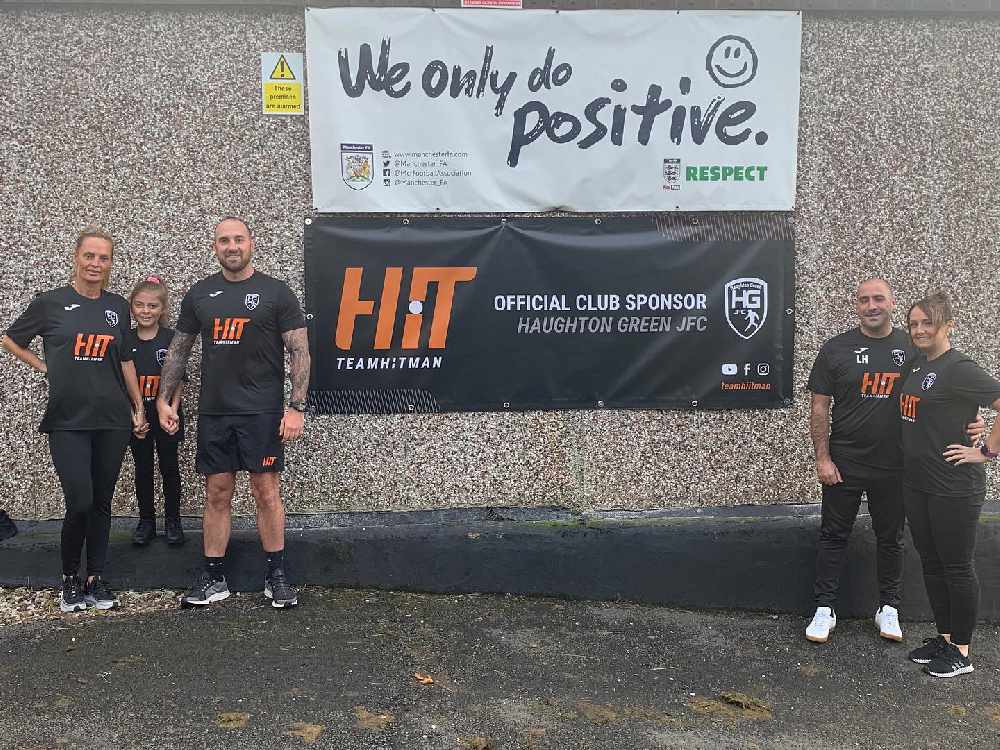 Haughton Green Juniors Football Club has received a massive boost thanks to local lad Andy Hughes.
Andy, who owns Team HIIT Man, a health and fitness company, has sponsored the club for the 2020/21 season.
As part of the deal, Andy has already paid to kit out all the players in new training t-shirts and he will also be raising funds to help with the general upkeep of the club.
It's come at a big time in the club's history, as the coronavirus outbreak in March led to its temporary closure and the club was hit financially.
Speaking to Reporter Sport about the deal, club coach Lee Halsall said: "It was hard and the kids suffered being stuck at home. We got hit a bit financially, but Vicki, my wife, did a bit of fundraising and we also had some from the Tameside Sport Network and JFC Sports also provided the kits for us.
"Andy has come on board now and has supplied us with training tops, and hopefully he can get involved with the training side of things and get them fit and healthy."
The club, which was set up in 2015 by Lee, his father and Vicki, started on Haughton Green Playing Fields with six children, but has since grown in size and now caters for 145 players.
Haughton Green have also moved into a new home, which was previously the local cricket pitch, and renovated the pavilion to create their own identity.
Andy said he was delighted to play a part in the club's progression on and off the pitch.
"It means so much to me having been born in Haughton Green and lived here all my life. To give something back to the community and to help people, especially the kids with new training kits, makes me proud."
Andy will be returning to the club's old stomping ground on Saturday, October 24, to complete a gruelling challenge in aid of the local food banks.
Accompanied by other fitness enthusiasts, Andy will be completing a 500 mile walk around the perimeter of the field to raise much-needed funds at a time when many people in the local community will be struggling due to the financial implications of Covid-19.
Those wishing to lend their support on the day are more than welcome to do so. For further information on Haughton Green Juniors, head to Facebook @HaughtonGreenJFC.
For information on Andy's Team HIIT Man business, email andy@hiittoday.com