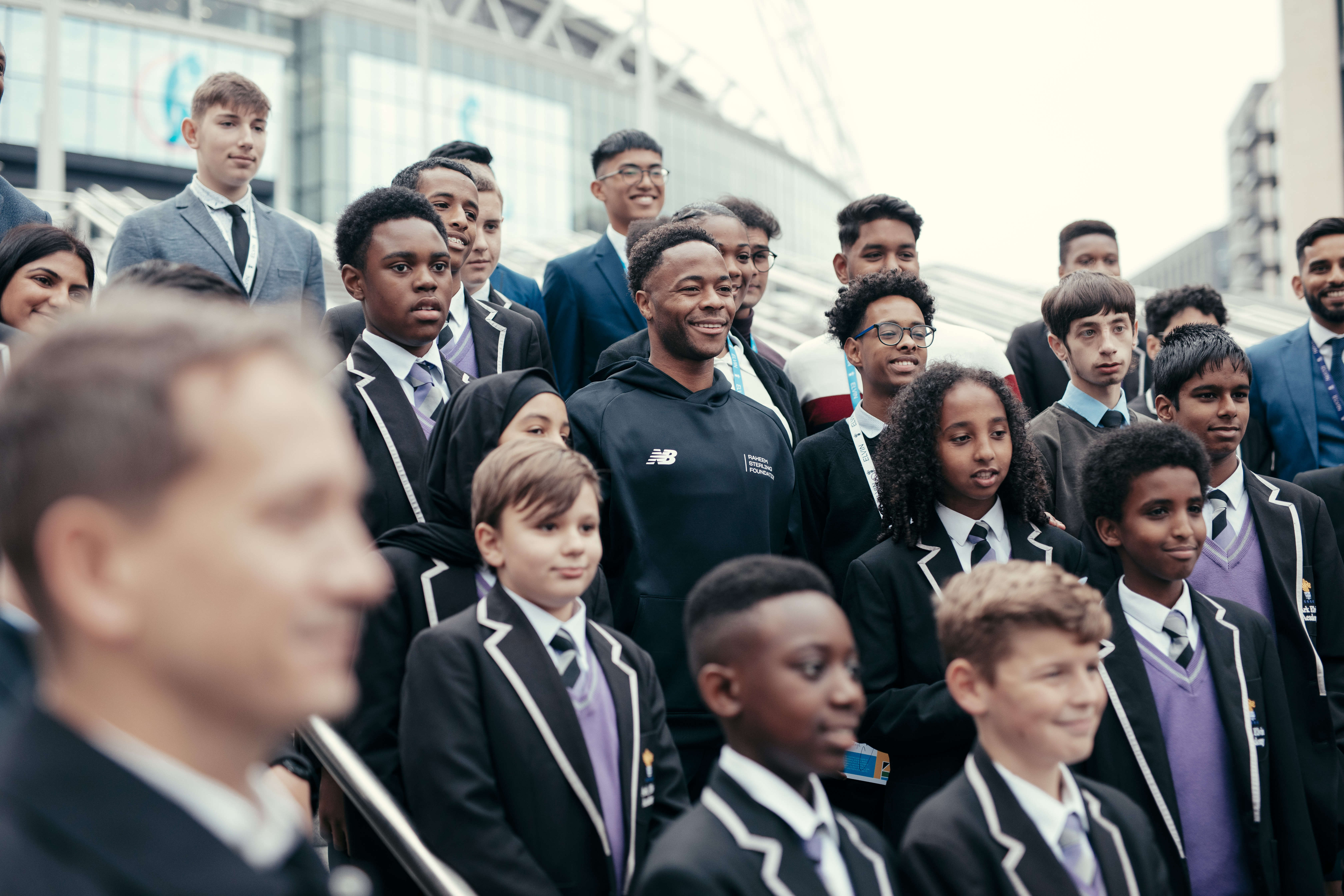 Image: The Raheem Sterling Foundation.
Raheem Sterling has launched his foundation to improve social mobility for young people with the help of a local company.
This week was an important one for Bird Consultancy, an Ashton based PR group who have worked to launch The Raheem Sterling Foundation.
Created from his vision and dedication to championing the next generation, the foundation will educate, empower, and inspire young people to become better prepared for the future.
This mission is set to reach across Jamaica, London, Manchester and beyond to facilitate young people despite the challenges they may face.
Taking place at Raheem's former school, Ark Elvin Academy in Brent, the foundation has this week been launched.
The launch saw the Manchester City winger surprising the children in Brent after following a route to Wembley Park. The pupils completed a mile Power of 7 walk from their school to the stadium to undertake a journey that Raheem will never forget.
On their journey, they walked down Wembley Park's transformed Olympic Way and visited seven plinths to learn about the backstory of the foundation and Raheem's vision for the future.
Following a return to the school, an assembly was led by Raheem before two plaques were unveiled.
The children were then put through their paces when faced with a journalistic opportunity to interview Raheem, his mother Nadine and first coach Clive.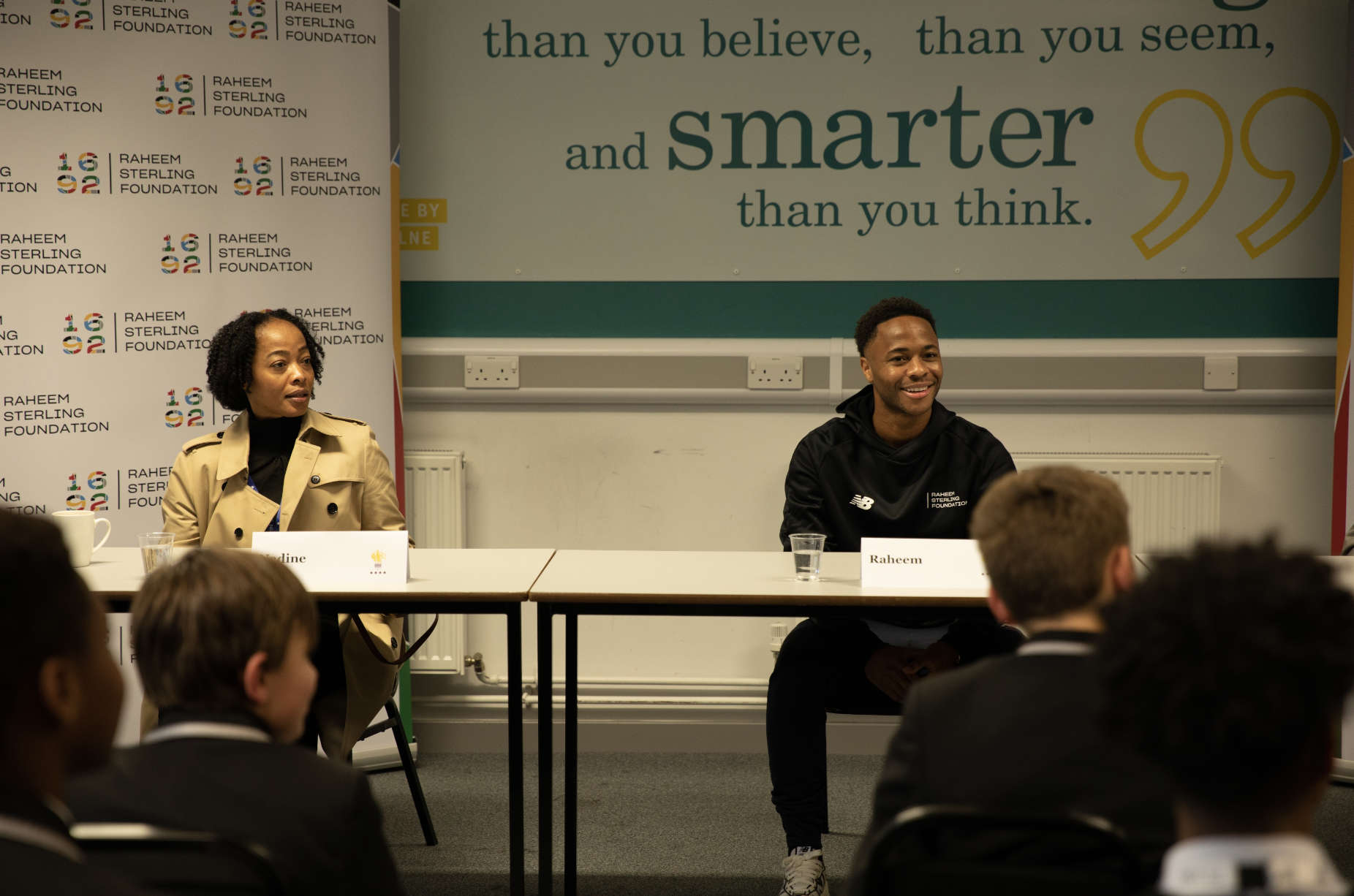 Image: The Raheem Sterling Foundation.
This provided them with a fantastic experience to build their confidence and come up with some insightful questions.
The Raheem Sterling Foundation is powered by The Power of 7.
This notion is not only a reflection on Raheem's number at Manchester City but incorporates the vital parts of the Foundation's core approach: education, employment, enterprise, creativity, personal development, accountability, and social mobility.
The 1692 link featured in the Foundation's logo is an acknowledgement to the earthquake that shook Jamaica on June 7 1692, destroying Port Royal. From the ruin, Kingston was born (the homeland of Raheem Sterling).
Commenting on his ideas behind the foundation, Raheem said, "My journey to date has been well documented but nothing would have been achievable without belief, family, great mentors and the opportunities I have embraced.
"My foundation is built on my experiences, successes and the many challenges I overcame, I now want to help young people achieve and be the best they can be."
Raheem has also announced the first two fully funded initiatives in collaboration with Headspace and Brent based The Promise Foundation who will deliver mentoring programmes across the borough starting at the Ark Elvin Academy.
The foundation is set to help countless children to reach their potential.
Read more from the Tameside Reporter
Click here for more of the latest news
Click here to read the latest edition of the paper online
Click here to find out where you can pick up a copy of the paper