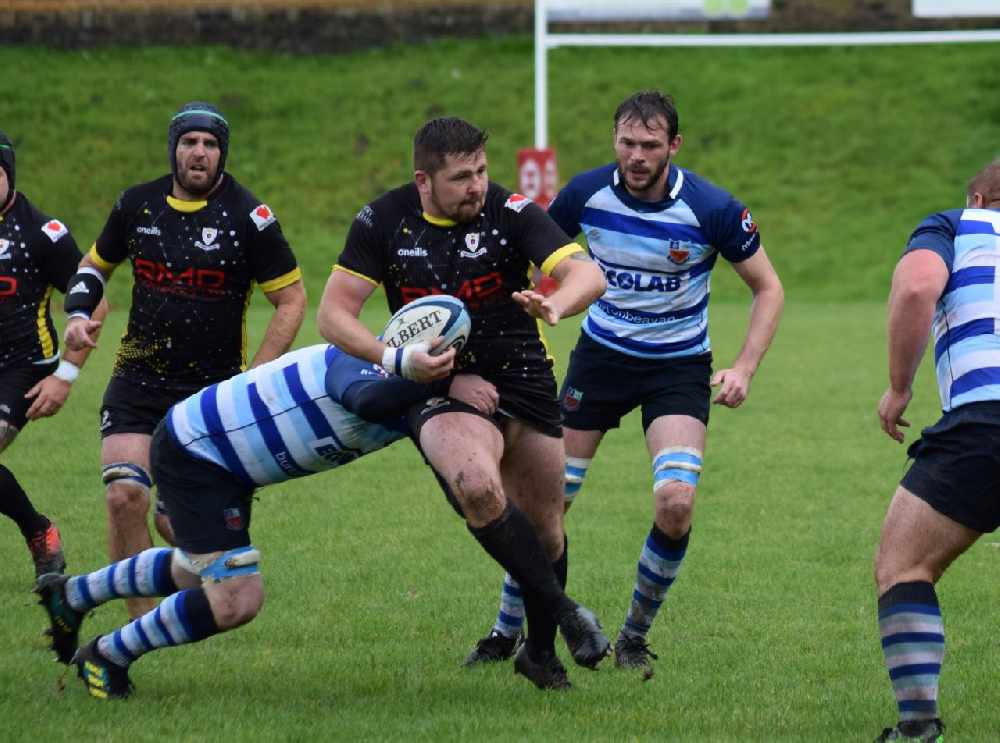 After eight seasons in the role and a memorable promotion in 2020, Josh Edwards is to step down as Glossop Rugby Club's first team captain.
Although a successor has yet to be appointed, the 31-year-old is confident that the squad can build on last season's success, a seventh place finish in the North One West, in what marked the the club's first stint at that level of rugby.
Josh, who suffered a few setbacks last season due to injury, is ready for a well-deserved rest over the coming weeks, but says there is an air of excitement at Hargate Hill about the prospect of something special next season.
Speaking to Chronicle Sport, Josh reflected on his final season as captain: "Given it was our first season in the North One West, we would have taken that finish at the start of the season. However, on reflection at the end of the season, we're probably a little bit disappointed with some of the games we lost. We were top four around the Christmas period and then we hit a bad run of form, lost a few games that we should have won and it could have been a much different outcome. So, although we're pleased with it overall, perhaps we should have done a little bit better."
Josh attributes Glossop's success to the squad depth throughout the season.
Despite having to contend with a number of injuries to key players, Josh was able to rotate the squad while maintaing the same quality in all areas of the pitch. "We've attracted a few new players and managed to retain some faces as well, so we've had a big squad this year which is what made the difference. We were able to transition players from the second team to the first team."
Far from being a baptisim of fire, Josh's first season at that level of rugby turned out to be an enjoyable experience and one he feels will be bettered next season. "We know what the level's like now, especially looking at Stockport, who won all 26 games to win the league and beat most teams quite heavily. However, when they played us, we weren't a million miles away and there were just a few things that weren't quite clicking. We're hoping to add to the coaching structure next season, we know a lot of the teams a bit more, so we know how to prepare better and adapt our game.
"They're restructuring the division next year, which hasn't been one hundred per cent confirmed yet, but it will be a smaller division and there will be three teams vying for promotion, but no team will be relegated from the division above as they'r expanding that level.
"We're hoping that we can push towards the top next year in a slightly smaller league."