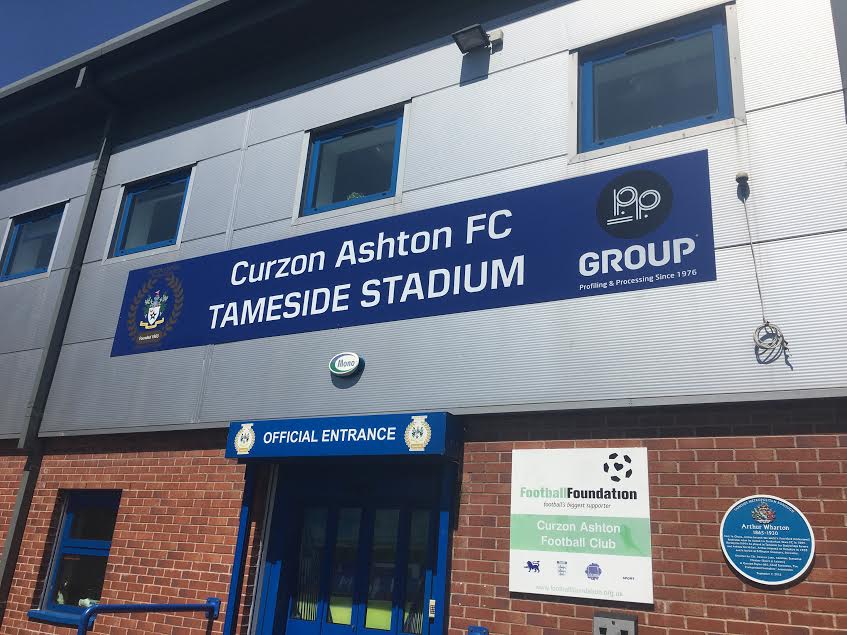 Tameside Radio's Ian Cheeseman caught up with Curzon Ashton chairman Wayne Salkeld after the declaration of the null and void of the National League North season.
After receiving confirmation that any financial support would come in the form of loans rather than grants, the majority of Step 2 clubs rallied together in unison by voting to null and void this season.
15 National League North sides agreed that the cease of the season would be the most logical decision moving forward whereas 7 clubs still found themselves disagreeing with this.
Among the clubs who were awaiting verification of how funding would be received this year were local team Curzon Ashton who are 'glad a decision has been made' in order to allow clubs to 'prepare for next season'.
Speaking to Ian Cheeseman, chairman Wayne Salkeld shared his views on the fate of the season and how this will affect The Nash.
'It's been a tough few weeks not knowing if we were going to play and not knowing about the funding so we're just glad a decision has been made now, even though we know it's not good for some clubs but it is for the majority which is why the decision has been made.'
Curzon admitted that the only form of funding that would be useful to them would be in the form of a grant and when this was ruled out of question they knew they would be unable to afford any other way of continuation.
'We put an application into Sport England over two weeks ago and we're yet to hear anything. We could've been carrying on for another month spending thousands of pounds without knowing that we'd have a grant to cover this'.
Curzon Ashton would like to thank everyone who has provided support to them this season and are looking to come back with a bang next season when hopefully we all find ourselves in a better situation.
You can listen to Ian's full chat with Wayne here.