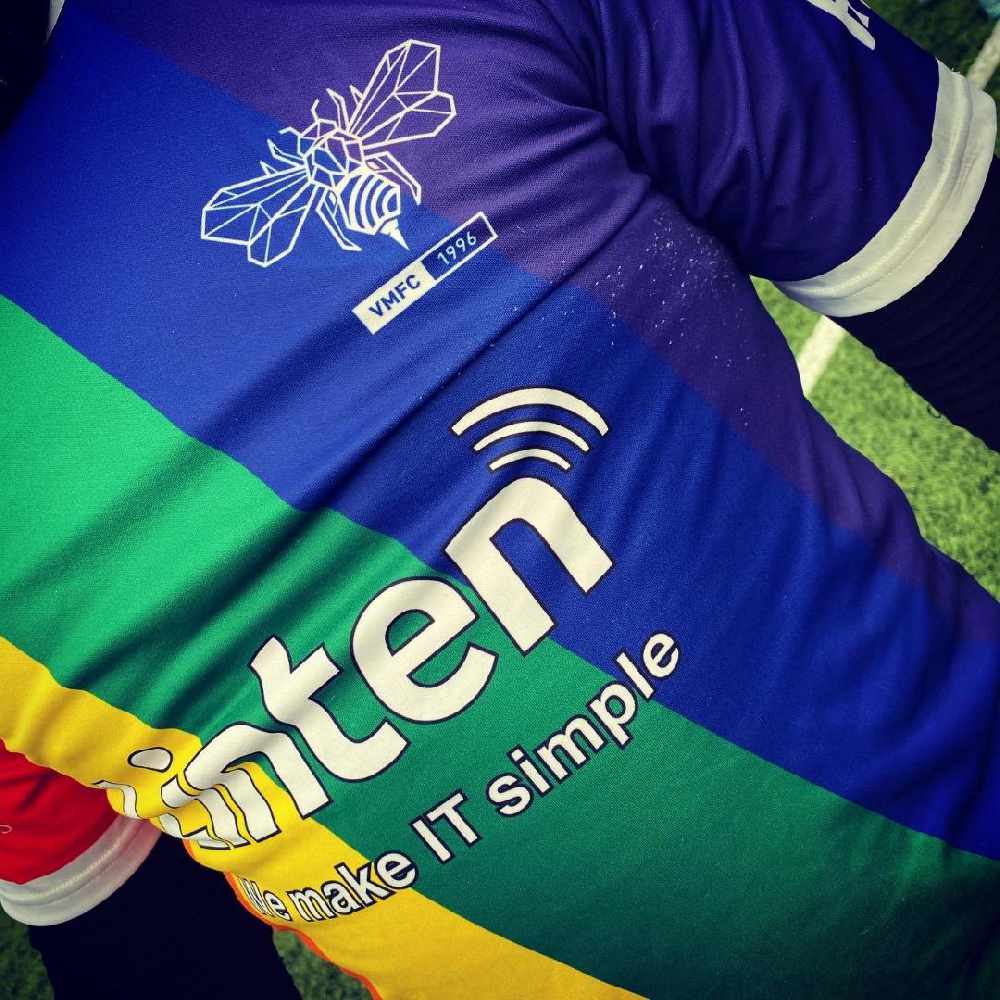 The Lancashire and Cheshire AFL are delighted that Village Manchester FC's reputation as one of the region's most inclusive football clubs was enhanced when they were shortlisted at the Football v Homophobia awards. 
Held virtually the second annual awards ceremony saw Village Manchester shortlisted for the Grassroots Club Award, an accolade they narrowly missed out on.
Although the award went to Charlton Invicta, the nomination was fitting recognition for the club given this year is their 25th anniversary. It is hard to quantify just the impact that they have had during those years on football in the region.
Formed originally to provide a welcoming and safe space for gay footballers, the ethos has continued and players of any orientation and gender are encouraged to join.
Steve Joyce, Treasurer and Communications Officer, said: "We were formed to give gay guys a place to play football that is safe and welcoming. It has grown since then.
"There wasn't a trans community publicly like now. We have a number of trans players which is awesome because it's a fantastic place for them to play.
"We welcome female players too because we are the club for inclusivity, we are a safe space. It's what we do week in, week out, every game we play, every training session, is for anybody who wants inclusivity. We've also seen a rise in straight players because they like the club ethos and diversity."
The club's 'tremendous' work has been recognised by Manchester FA, who nominated Village Manchester for the Football v Homophobia award – an international initiative that exists to challenge any discrimination based on sexual orientation and expression at all levels of football.
The nomination for Village Manchester came as a result of the club's 'very positive influence on inclusivity and specifically LGBT+ football in Manchester for a long time,' according to Alex West at Manchester FA, who entered the club into the award category.
The work that the club has undertaken in its quarter of a century – and specifically the need for its campaigning efforts – is apparent given that Village Manchester have suffered from homophobic abuse over the last 12 months. It is a sad indictment of the problem that football faces, but Village Manchester's approach was inspirational – 'lobbying Manchester FA, the FA and the sport itself to challenge all forms of discrimination.'
It is a cause that gained national attention from Sky Sports and the BBC, and gave welcome publicity to a vital anti-homophobia cause.
The club is committed to campaigning to create the most welcoming football environment, and also take part in Football v Homophobia month, the rainbow laces campaign, Manchester Pride and other similar events across the region.
The importance of Village Manchester and its role in the region's grassroots football is apparent by the growth over the past four years; two teams have now become four of which two are in the Lancashire and Cheshire AFL, which Steve Joyce puts down to 'our inclusive nature.'
Alex West at Manchester FA described the growth as 'remarkable,' and added: "This level of growth really goes to show how many people are looking for an access point to football but may be put off if not made to feel welcome from the offset. Once again, it shows the advantages of proactively being inclusive."
The level of the club's influence is highlighted by the fact that their campaigns are playing a pivotal role in directing Manchester FA.
Alex West said: "Their involvement with Manchester FA programmes and initiatives has helped shape our approach to inclusion around football.
"Without all the players, coaches, managers and volunteers at Village Manchester FC, grassroots football in Manchester would be much less colourful."
Want more local sports stories?
Head to https://www.questmedianetwork.co.uk/news/sport/ to see more of our coverage - from community and non-league football to local and county cricket, boxing, athletics, basketball, Esports and golf.