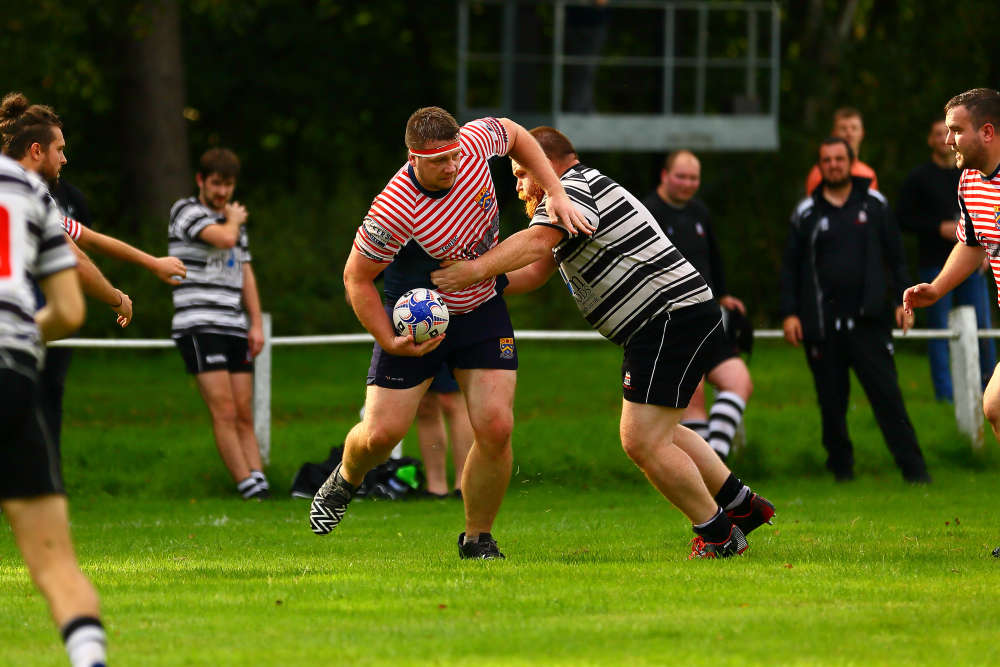 Lancashire Cup: Wigan 11-10 Oldham
A dramatic score with two minutes to go knocked Oldham out of the Lancashire Cup away at Wigan on Saturday. Oldham made eight changes from the league game the previous week as coach Jim Forster took the opportunity to give squad players game time who had not played previously.
Oldham took the lead after a solid start with the Oldham pack again starting on top and after 15 minutes, prop Tom Hannon barged over from close range. The try went unconverted and Oldham lead 5-0. The following 15 minutes then turned the tide of the game as Oldham lost four players to injury meaning that they had to use all four substitutes by half time. All four were key players which tested the resolve of the Oldham squad. During this time two penalties conceded at the breakdown were kicked by Wigan to give them a 6-5 lead. Oldham however, then began to get their game back together. Camped on the Wigan line twice, poor decision making cost Oldham points.
The second half saw Oldham initially under pressure but with solid defence and the referee awarding Oldham a number of penalties at the breakdown they worked up field from rolling mauls and excellent pick and go at the ruck and stand out forward Stuart Brennan barged over carrying three Wigan players with him to make the score 10-6.
Again the try was unconverted. The next 20 minutes became Oldham defending and trying to get out of their own half as the younger, fitter Wigan team piled on the pressure. Oldham again made their way to the Wigan line but composure let them down once again.
Oldham looked like they had done enough to hold on until two minutes from time when Wigan finally went over the Oldham line which went unconverted and eventually ran out 11-10 winners.
Coach Forster said at the end of the game that he could not fault the effort and defence of all the players. "It's pleasing to see the effort of the players who came in today and put a shift in."
He however was not happy with the composure when in scoring opportunities, adding: "Three times we should have scored tries on their line. This cost us the game."
Oldham return to league action with a home game next vs Ormskirk on Saturday 2nd October at Manor Park.