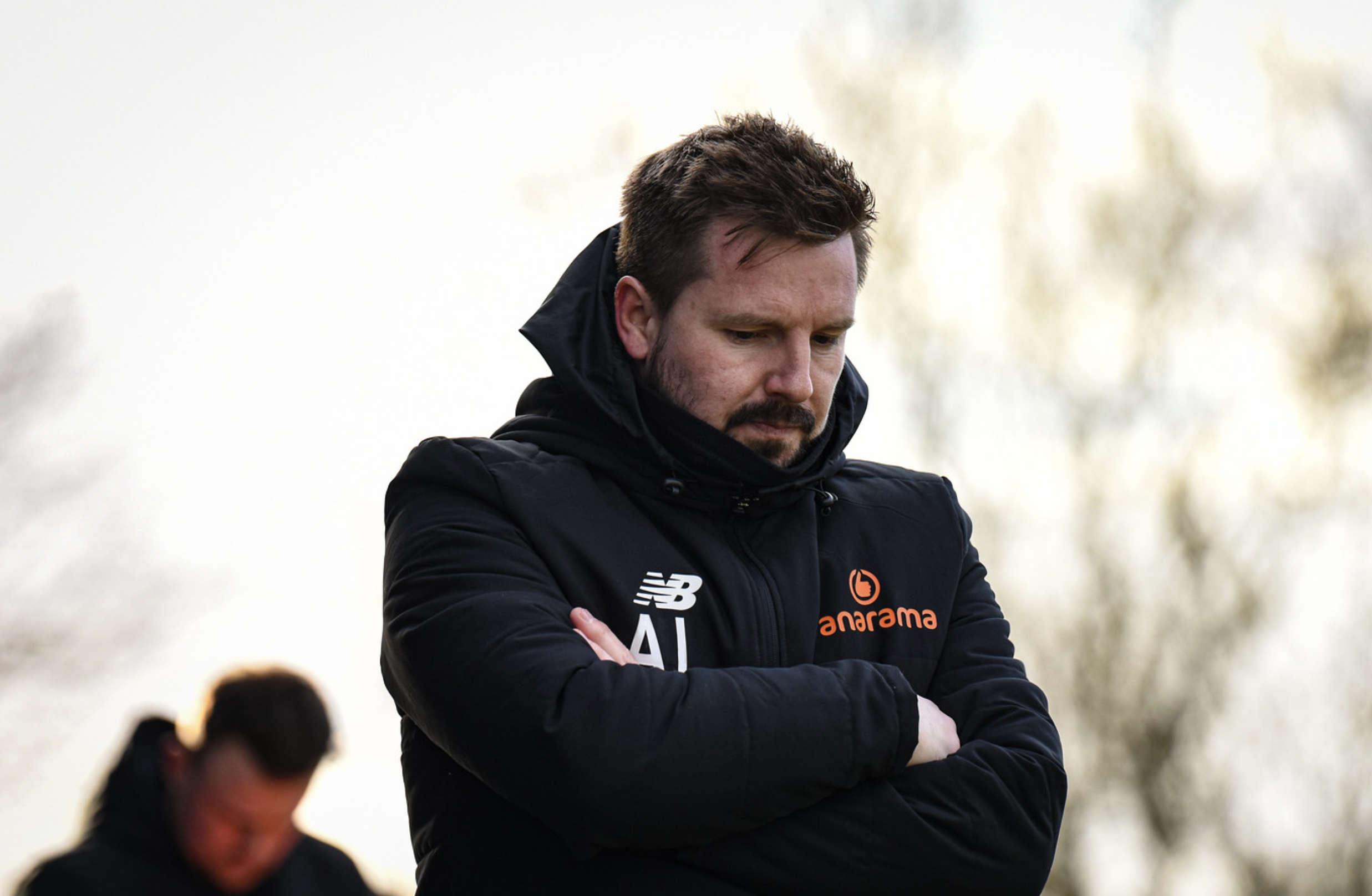 Curzon Ashton manager Adam Lakeland says he can't wait for the season to end following a disappointing run of form.
The Nash had hopes of forging their way into the National League North playoffs last month, however three defeats on the bounce has killed that opportunity and the club will instead be competing in step six for a seventh consecutive season
Lakeland, who took charge in October following Steve Cunningham's departure and subsequent move to Buxton, has endured an inconsistent run of results which have left his side in 14th position ahead of the season finale.
Attention now turns to the clash against Kettering Town at the Tameside Stadoum on Saturday, and despite its somewhat meaningless nature for Curzon, the game is of huge importance to the visitors as a playoff spot is on the line.
Lakeland wants his side to finish strongly before the summer break - especially at home, potentially in front of a sizeable crowd, and with Kettering well up for the fight.
Speaking to Curzon's media team following the 1-0 defeat at Blyth Spartans on Monday - the club's third straight defeat - Lakeland said: "I'm baffled as to how we've not managed to get something out of the game to be honest.
"We've gifted them a goal again, and I'm sick to death of saying it now.
"First half, aside from their goal, I felt they did very little, but neither did we in terms of posing a threat and looking like we wanted to score and win the game.
"Everybody wanted to get the ball to feet and nobody wanted to get behind. I told them at half-time that we needed to play with more purpose and intent in the second-half, and I felt that we were, by a distance, the better team.
"We just lacked quality in the final third at important moments, and ultimately that meant we didn't get anything out of the game that I thought we were comfortable in.
"All in all, it's a weekend where I felt we completely controlled and dominated large parts of two games and got absolutely nothing."
Alluding to the game on Saturday, Lakeland added: "Roll on five o'clock. I think we need to get to the end of the season now and reassess as a group.
"I've said it before, this group of players that we've currently got give everything and they're honest.
"We're comfortably in mid-table, which is better than a lot of Curzon teams have done for quite some time. There's no doubt that we need to add to the current group, which is what we'll be doing in summer, and hopfully we can progress as a football club, on and off the pitch."
Picture by Oli Biddle