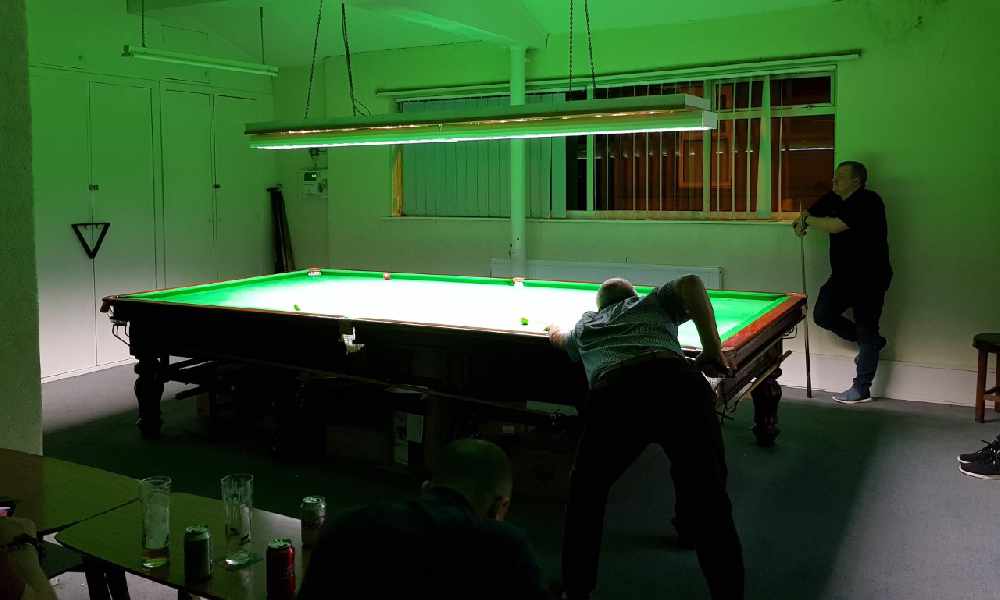 The Stalybridge Snooker League finished in March and the knockout tournaments have been in full flow and will finish on the July 21, with the presentation night set to take place on August 13.
The completed individual competitions so far have seen Dan Tipping beat Andrew Betts in the Pool final, Steve Malkin beat father and son Ian and Robert Carter, in the Darts RTB, 501 and Darts league competitions.
There have also been the Roy Nelson Doubles Snooker competition and D Tipping and S Malkin beat Peter Berry and David Willows in the final.
There are still two more competitions to take place and these are the Six Reds and the Paired Doubles, but the individual Snooker and Billiards competitions are at the final stages.
In the Snooker final Kevin McIntosh plays D Tipping on June 30 and Kevin plays A Betts in the Billiards final on July 7.
In the team knockouts the Berry and Taylor cups are still to be played, and the finals of these will take place on June 23.
In the snooker /Berry cup, Mossley B take on St Peters and in the whist/Taylor cup, Mossley B take on The Hyde Club.
The season has been very closely contended and all six teams will have trophies to collect at the Presentation Night .The league is always looking for new players to join.
You can contact the league secretary on 07736678303 or contact him by email at ian.stalybridgesnooker@outlook.com. The league website is www.stalybridgesnooker.co.uk.