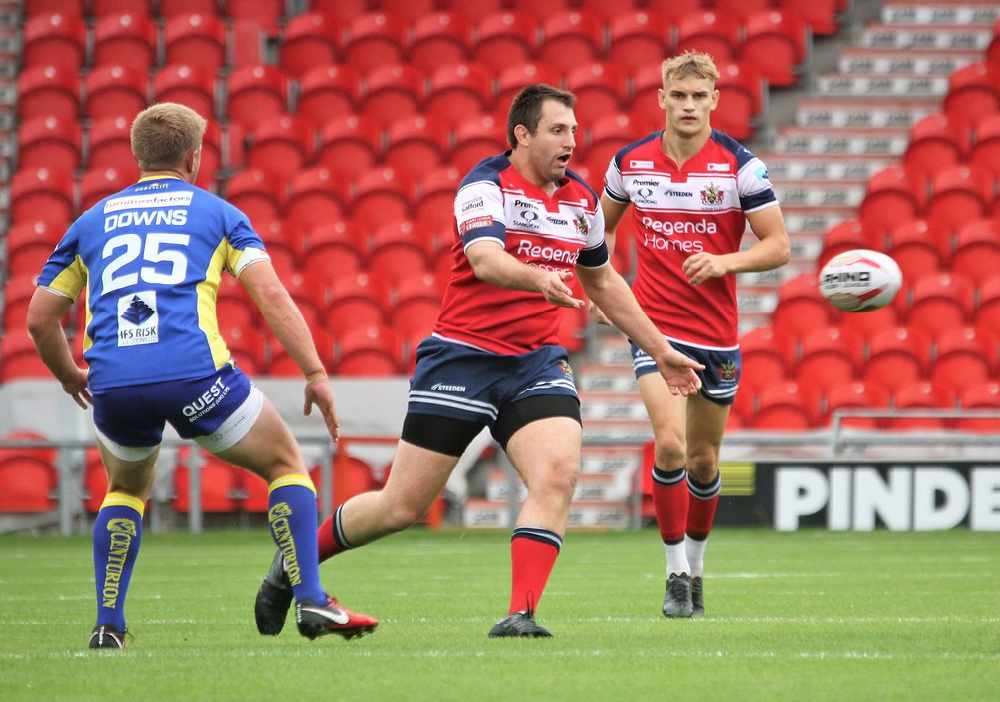 Oldham RL prop Phil Joy has a personal mission ahead of the 2020 Betfred Championship campaign . . . to make up for lost time and unfinished business.
When Roughyeds were last at that level in 2017 he had his "nightmare" season, twice dislocating his left shoulder and playing in only four of the Roughyeds' 30 games in League and Shield.
The 28-year-old prop, as expected, has signed a new one-year deal to move into his 11th season with the Roughyeds as a home-town boy -- three in the reserves and seven in the first team.
He made his senior debut at Gateshead in September, 2012 and 154 games later he is just as keen and enthusiastic as he was when given his first team break by caretaker boss Martin Roden all those years ago.
Indeed, there is a popular belief among the Vestacare faithful that the 2019 promotion year was his best yet -- an opinion held, among many others, by incoming boss Matt Diskin.
He said: "Phil's been at his home-town club as man and boy and it clearly means a lot to him. He's a big, strong lad with good leg drive after contact.
"Last season was probably his best yet and I'm absolutely delighted he has decided to stay."
Said Joy: "I'm looking forward to having another crack at the Championship.
"Individually and collectively we've got a chance to show what we can do at the higher level. It's 'Opportunity Knocks' time.
"Matt Diskin will introduce new ideas and I'm looking forward to working with him. It should be interesting."
By Roger Halstead