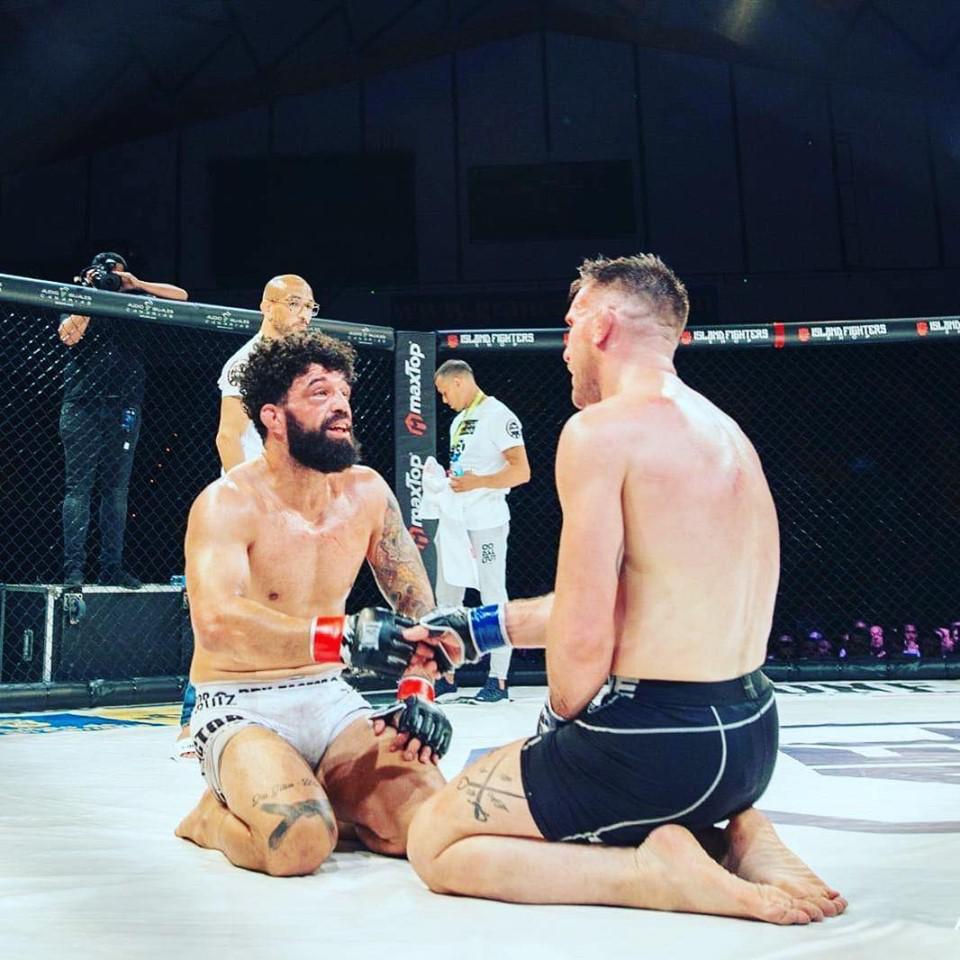 Former Glossop North End player Jamie Lester has questioned the Government's decision to keep gyms and fitness facilities closed amid the ongoing coronavirus outbreak.
The 41-year-old, who played for the Hillmen in 2009, took a leap of faith and opened his own facility, Hybrid MMA Academy, based in Marple, Stockport, eight months ago.
But after developing a solid base of customers in a matter of months- who have since turned into friends and team mates - the doors to the gym were bolted shut in line with the Government's restrictions, and there is currently no indication as to when they might reopen.
However, Jamie is reassured that when lockdown is lifted and restrictions are lessened, the gym will remain financially stable.
Speaking to Chronicle Sport about the recent hardships, Jamie said: "The lockdown has been hard for lots of businesses, and I do have strong opinions in opposition to it, and to what's causing it.
"Fortunately, we will come out of this financially stable and stronger for the experience as everyone associated with the gym has shown loyalty and support for one another.
"Even with the current situation, I say it is going well, because everyone involved in the gym has stayed together, supported the gym and each other as a group of teammates and friends."
Jamie was inspired to open his own gym after gaining more than 10 years' experience in various places around the world, including Morocco, Italy, America and Spain.
While each country provided valuable lessons and cultural appreciation, it was Jamie's period in Spain which truly secured his love for MMA and ultimately moulded his character. He said: "When I was in Costa Rica, I felt a bit gutted that I couldn't communicate as well as I'd like due to the language barrier, so I told myself I was going to learn Spanish.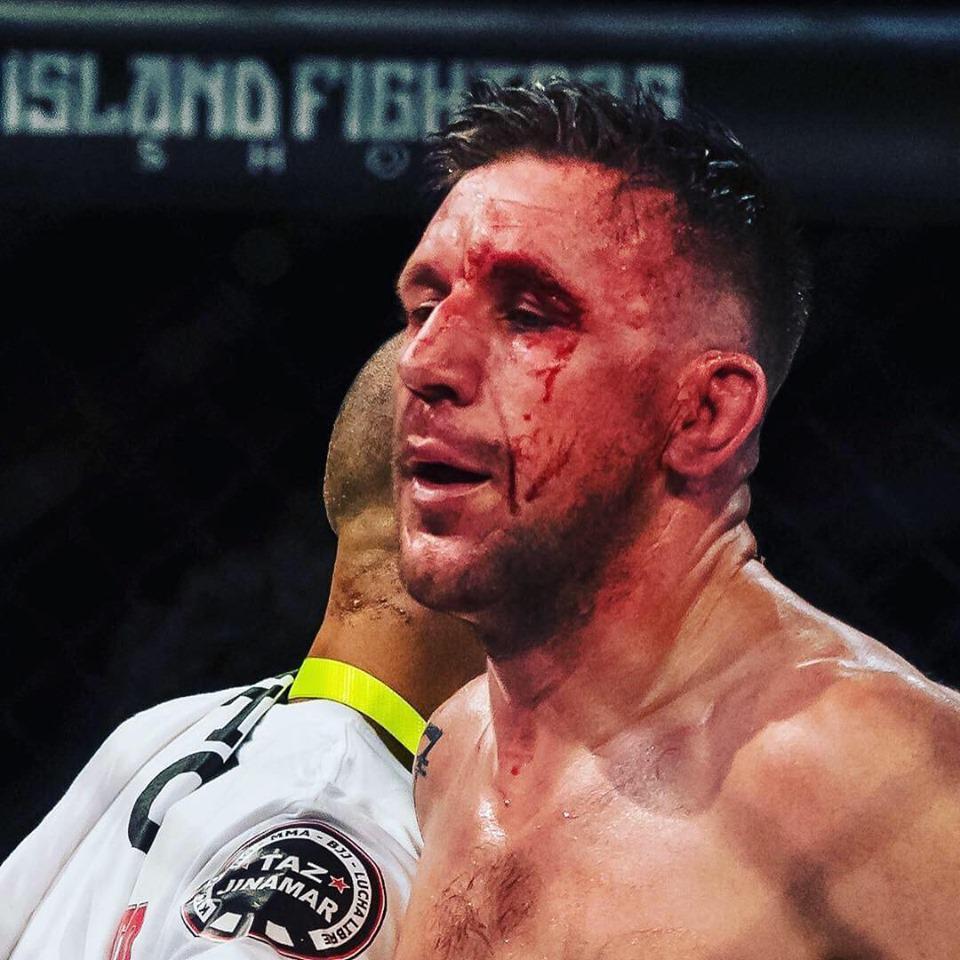 "When I returned to the UK, I started to learn through mobile phone apps initially.
"Then, after speaking to a friend who used to fight, he said that if I wanted good training in Spain, I should visit a gym in Valencia. I took his advice and went to the Training Unit in Valencia.
"When I walked into the gym there were five of the most heavily tattooed and moodiest looking fighters you would never wish to meet sat in front of me. I stuttered through some of the words I had learnt from Duo Lingo, asking if I was ok to train.
"From that moment, I met some of the best friends I could ever wish to meet."
After being welcomed in by Jose Zapater, the coach and fighter, Jamie experienced really hard training and a way of life which, in turn, made him hungry to return on a permanent basis.
He returned to Manchester and made a conscious effort to learn Spanish - going to the extent of attending night school and practicing every single day for the following two years whilst visiting Valencia every two months.
Jamie returned to Spain and won his second professional fight, before returning to England and buying a caravan to make his dream of living in Spain a reality.
The experience would be life changing - to the point where he met his current fiance and mother of his unborn child, Jacqueline. "I wanted to feel free, so decided to get a tow bar put on my car and bought a caravan for £750. I went on to pull the caravan into Spain, with the initial three weeks travelling and training alongside teammate and fellow fighter, Sam Spencer.
"I went on to live by the beach in my caravan, without water or electricity, for six months, showering on the beach and at the gym and reading more, instead of watching TV. I was training most days and doing some Personal Training on parks and the beach.
"The time had come though, to become resident and start thinking about earning a living, so I moved 90 minutes south of Valencia to an area with more British expats so that I could open a gym and appeal to both Spanish and English speakers.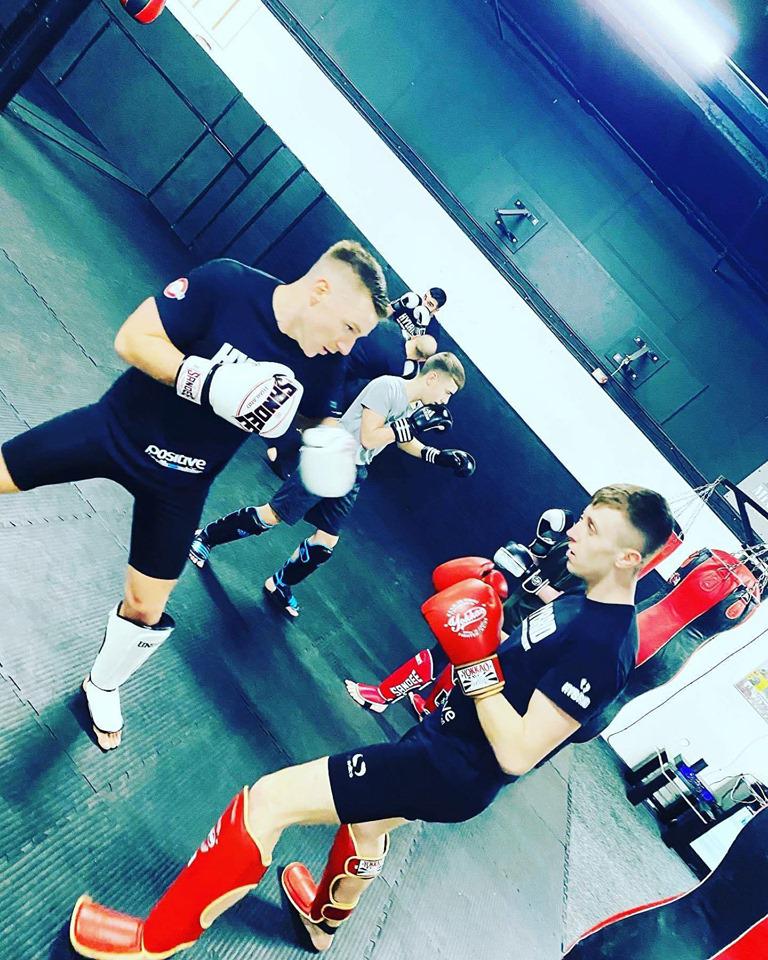 "I moved 30 minutes south of Alicante, and then not much longer after becoming a permanent Spanish resident, some of my family were on holiday in Spain, so I decided to drive to see them for a few days. That weekend, I met my now fiance, Jacqueline for the first time. From that point, it was a matter of engineering my move back to England.
"So the whole 10 year journey, which started with travel, training and language learning I feel developed me greatly as a person.
"I experienced over and again what real hard work and focused dedication was, and the rewards that result from them, as well as being able to really understand different cultures, which has developed me into the person I wanted to be, and has given me valuable experience as a fighter and a coach."
Although he would love to fight and continue his progression up the ladder, family commitments and injuries have prevented him from doing so.
However, Jamie's passion to share his knowledge has brought him to his current situation, where he trains people in his gym and, before lockdown took effect, taught the same disciplines to year nine students at Marple Hall Secondary School.
Jamie is hoping that, once we return to normality, schools will consider MMA as part of the PE curriculum. "Martial arts would give students another choice besides the regular physical activities like football and rugby. It would provide a new, creative experience for them, helping to boost their self-confidence, dedication and perseverance. These skills are essential in a school environment, and also for when students go on to leave.
"There's studies showing a connection between practicing martial arts and increased self-esteem. Through these activities, students can learn from their peers, develop discipline, and cultivate respect for different cultures.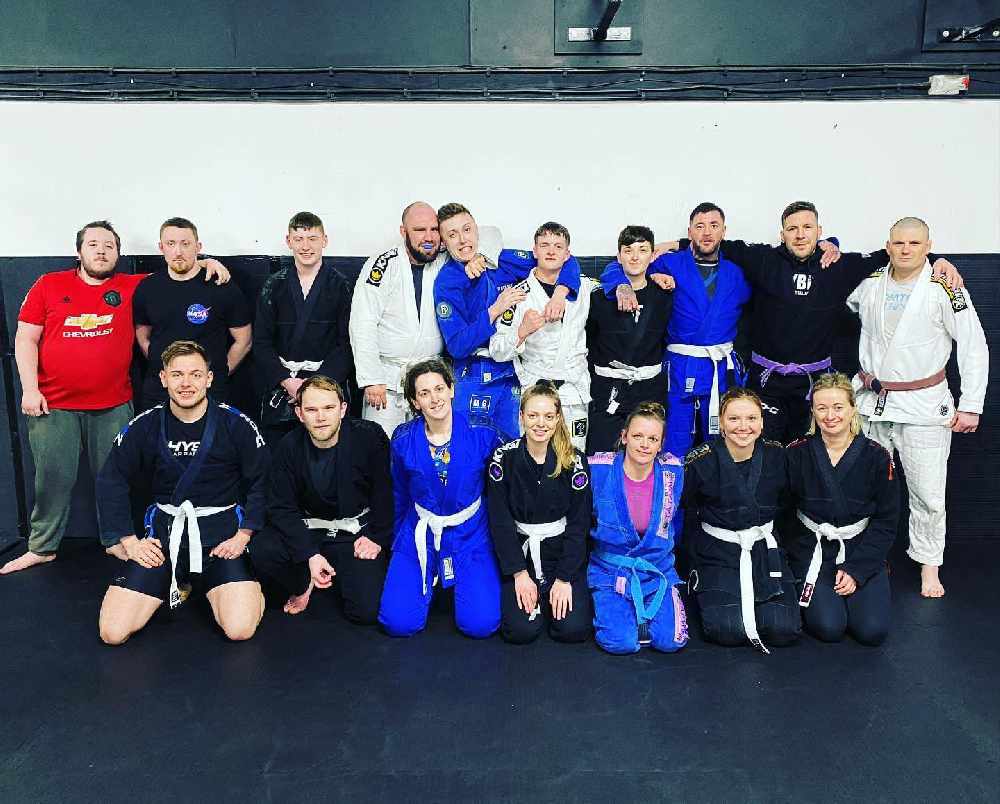 "Physical benefits of martial arts include strengthening muscles and endurance, while improving flexibility, balance, agility and coordination. Therefore, with better mental and physical health, students will lead a happier, well-rounded life.
"Although the benefits are there for all to see, some people still regard Mixed Martial Arts as a violent physical activity, rather than a form of self-defence. The best way to get rid of such false ideas is to promote the true value of martial arts in schools.
"We were actually providing a course in MMA to year nine students at Marple Hall Secondary School, but had to cut short because of the current situation. I do know to that point how much the kids training were enjoying it, and how impressed the Head of the PE department was with our professionalism.
"Hopefully, we will be able to continue in due course, and expand in to more schools."
Jamie's academy offers coaching for children from six years old, through to competitive adults and their aim is the same for everyone who joins; that's to inspire the motivated and to offer the best possible tuition from their experienced and friendly coaches in a professional, safe and welcoming environment.
For more information, head to http://hybridmma.academy/?fbclid=IwAR0Qx_e_ztwwPcjVY1qzsdvIWD1Il1OhWUVFJaEi-fXfTf751LJYtaH9EYM