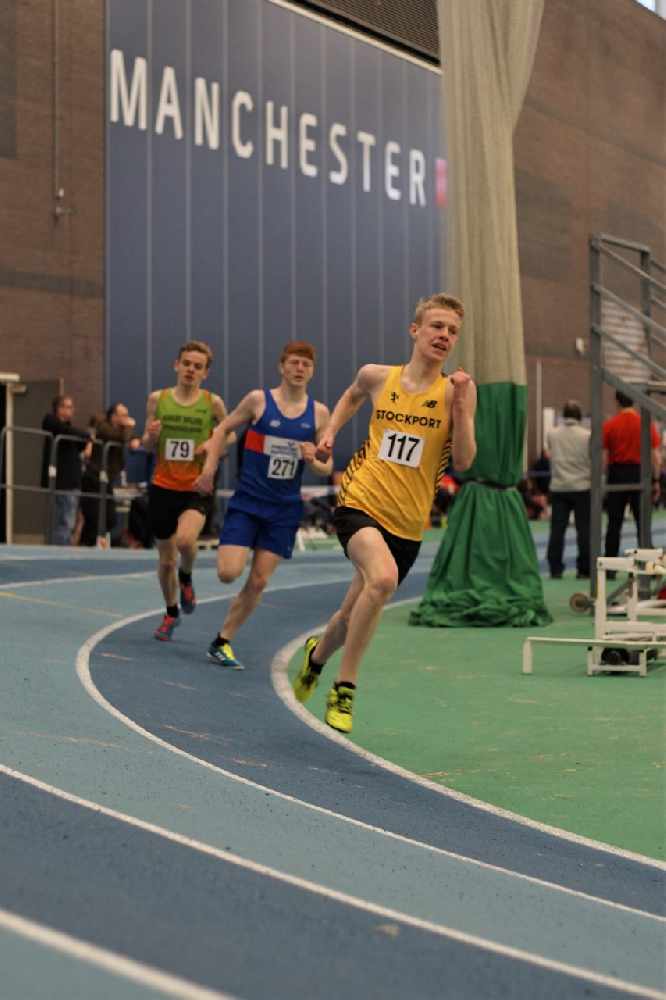 A Young Glossop runner has 'virtually' finished as one of the best 800 metre schoolboy runners in England.
James McGraw, aged 14, of Simmondley, has posted the fifth fastest time as part of the English Schools virtual track and field championships this year, as seen in the table below.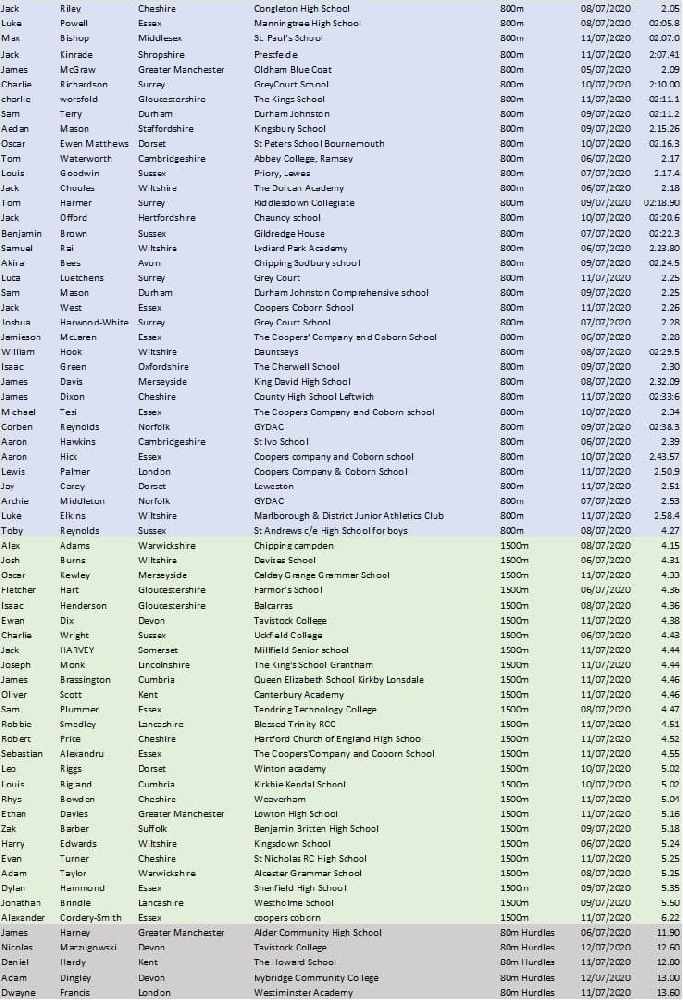 Due to the Covid-19 crisis this year's championships had to be cancelled for the only time since the Second World War, but organisers came up with a virtual competition.
Young athletes across the country were encouraged to submit a time from a recent training session carried out under social distancing.
James, a pupil at Oldham Blue Coat school, who runs for Stockport Harriers, ran 2 minutes 9 seconds for 800metres. This was the fifth fastest time in the country for under 15 boys and equalled his personal best from the Northern Indoor Championships in February where he won the bronze medal.
Dad Duncan McGraw said: "Due to Covid-19 all athletics events have so far been cancelled this summer. However it was great for the ESAA to arrange a virtual event for young athletes to give them some small cheer.
"During lockdown James has managed to keep up a level of training using the local trails but obviously its not the same as structured training at Stockport's Woodbank park track.
"We have managed to get back to some track training in the last couple of weeks following strict social distancing guidelines but obviously all athletes are a bit rusty and so it will take a bit of time to get them into peak fitness before some type of events start later in August or September."
The English Schools Championships has been held since 1925 and is seen to be the fourth biggest athletics championships in the world.
Olympic champions such as Mo Farah and Jessica Ennis-Hill have competed and won at the event in previous years.
Qualifying times to even reach the event are very high and for the 800metres last year athletes had to have posted a time of 2minutes 6 seconds even to compete.
Duncan says: "We will never know how James would have fared in a normal year and whether he would have reached the required time. However this now gives him something to aim for in the next couple of years as he targets the event as an u17 immediate boy."
In other news, Alder Community High School Pupil James Harney also did well in the English Schools Virtual Championships – recording the fastest time for the 80metres hurdles out of 5 competing athletes.