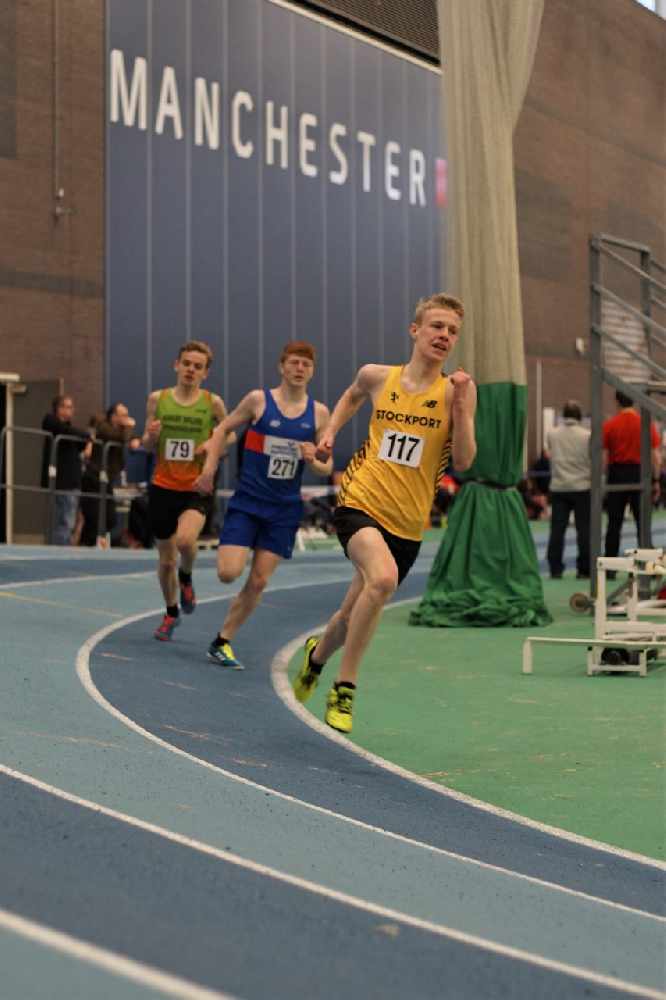 A Young Glossop athlete has some small consolation as this season's track and field season looks to be cancelled for the foreseeable future.
James McGraw, aged 14, from Simmondley and who runs for Stockport Harriers, currently sits number one in the UK for the U15 age group for 600 metres.

And with all UK athletics tracks being closed for training or competing due to the coronavirus outbreak, James' time looks unlikely to be beaten and he could end the year as a UK number one.

James also has impressive times for the 400 metres (ranked 3rd), 800 metres (ranked 13th) and 300 metres (ranked 33rd) - all set running in indoor events this winter at either Manchester's Sport City or Sheffield's indoor arena.

The Oldham Blue Coat pupil had been looking forward to the summer track season - with an aim of qualifying for the English Schools championships in 800 metres a realistic target. He had already won a bronze medal in the 800metres at the Northern Championships in Sheffield at the end of January. However all of the major track events have been abandoned this summer.

James' dad Duncan said: "You always look for the positives and James' 600 metres time of 1 minute 32.4 seconds set in early March is the fastest time for an U15 this year and puts him top of the pile of boys in his age group across the UK.

"Of course this is only a thin silver lining and the summer had been set to be an exciting one with a number of high-profile medal events in Greater Manchester and the UK.

"For a day or so James and I were frustrated events were being cancelled already in July and August. However we soon realised that running pales into insignificance when people's lives and jobs are at stake and that puts things into very stark perspective.

"Running clubs, and particularly events, rely on a lot of volunteers, many of whom are retired people currently facing many months of self isolating at home. It is more important they stay safe and well and we all turn up at events later this year and into next season.

"James is continuing to try and train locally on the local trails and fitting into the social distancing rules. It is not easy and obviously his level of training has dropped.

"However all runners young and old are facing the same situation and so you just get on with it and play the cards dealt to you. There will be many more races in the future.

"However hopefully not too many at 600 metres and maybe James could finish the year as a UK number one - not something most people can make claim to."