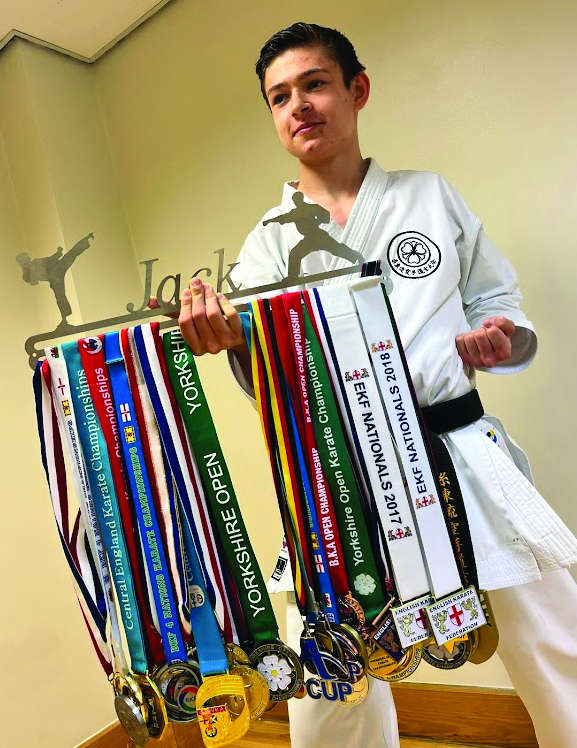 A former Mossley Hollins and Tameside College student is taking the karate world by storm.
Jack Wilson, 18, from Carrbrook, started the year off with a bang and claimed his first bronze medal at the Paris Open Karate Championship, becoming the the first English competitor to win a medal in the kata section since 2007.
The achievement was all the more special considering Jack was one of thr youngest competitors.
In the bronze medal match, Jack beat Tran Fabien, the ten times French champion who was also third in both the European and World Championships.
Having come so far and achieved so much in such a short period, Jack is now on course to excel even further, having been selected to represent England in the Under 21 European championships this month.
The teenager is also hoping to feature in the Commonwealth Championships, taking place in September.
Reflecting on his journey in the sport, jack said: "We noticed there were classes at Copley Academy, Stalybridge, for Karate and my mum asked if I wanted to give it a go and I thought 'why not?'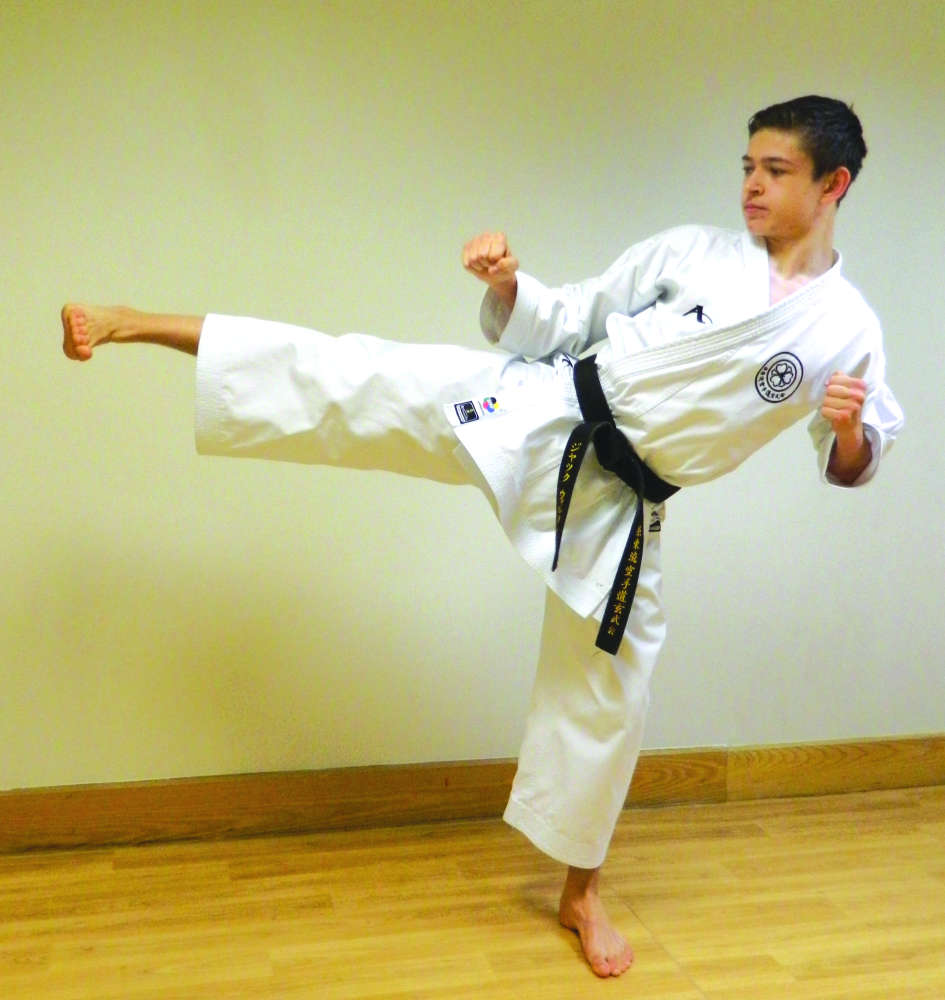 "I came with friends but they dropped off but I carried on so I've been doing karate since I was six years old.
In my first competitions I didn't do that great and I realised I needed to put more work into it and that's what I did, which is what improves your results.
"I became more successful in the more competitive events I did which developed over three years between 2016 and 2018."
Jack progressed from competing in local competitions to featuring in events around the world, with his first taking place in Denmark in 2007 whilst at school. "It was my first major competition oversea" he said.
"I got as far as the second round but I wasn't at the right calibre to compete beyond that at the time.
"So I continued to invest more work into the karate and that's now lead to my best result to date which was in January this year at the Paris Open.
"I got beat in the first round but I had to fight hard to get into the medal round and I achieved that third place which I'm really proud of."
Jack attributes his success to an ongoing network of support around him. "I'd like to say a huge thanks to Sensei Julian Mallalieu and Sensie Sharon Mallalieu at Tameside Karate plus the amazing support I receive from my mum and dad along with the rest of the family.
"I wouldn't be where I am today without those people and when I do reach the top it will be because of them."
Despite a passion and love for karate, Jack feels the sport isn't for everyone and claims there is a real difference between watching and competing.
However, he has urged anyone interested in the sport to attend the sessions at Copley. "It isn't just about how hard you can punch or how fast, it's about feeling and understanding the story that goes with it.
"Come down to Copley and see what you think when there is a class on, talk to the sensei's and see how it goes."
Jack has now been selected to represent England in the U21 European championships in June and his hoping to be selected for the Commonwealth Championships to represent England in September.
Like many sports Jack's sporting career is supported through family and sponsorships so if you want to help sponsor Jack you can contact Reporter Sport and we will be happy to pass on your details.
If you want to get in contact Tameside Karate they hold classes in Stalybridge and Ashton and you can find out more by visiting
www.tamesidekarate.com