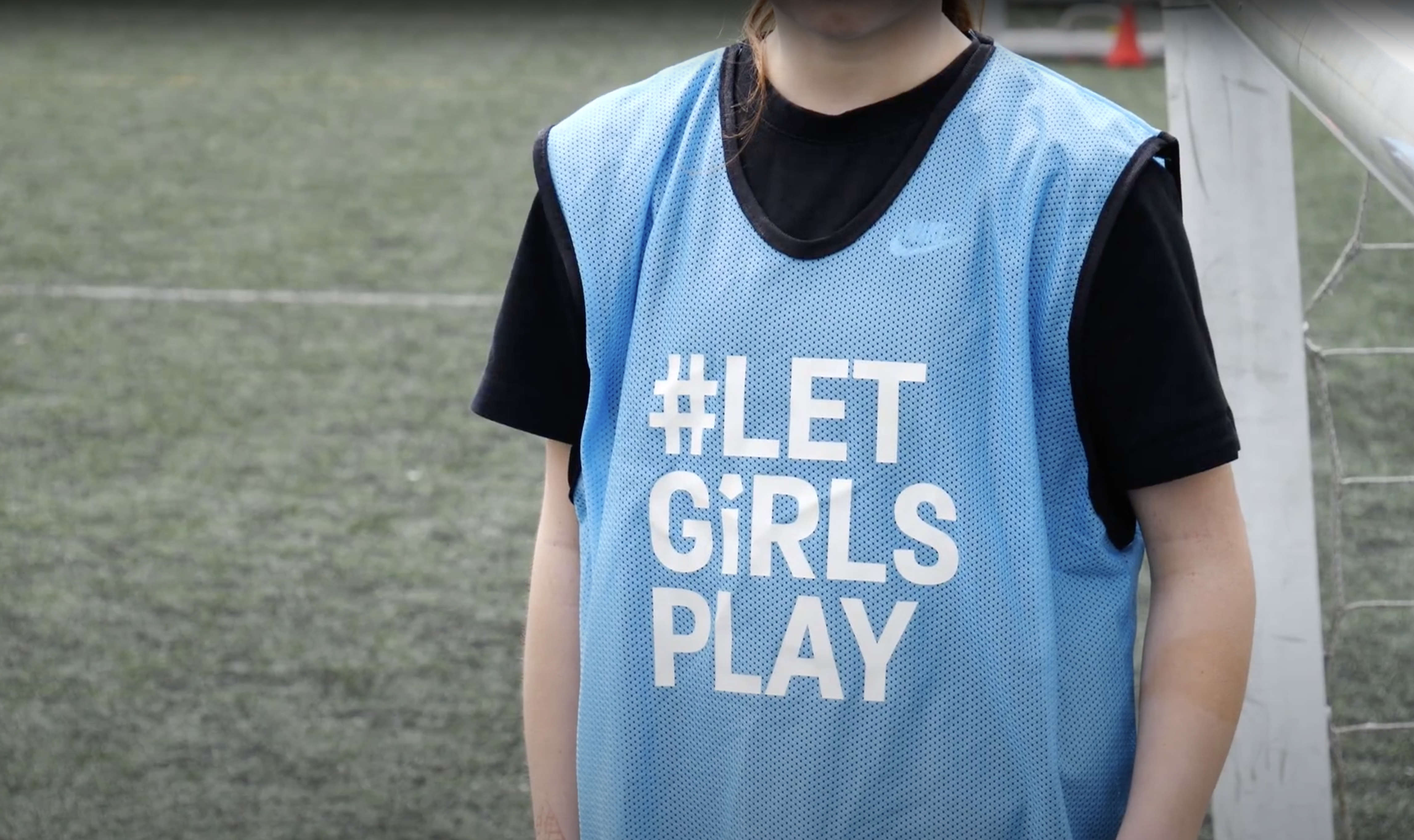 Sunday, July 31 2022 could potentially be regarded as a life-changing date for young girls across the country, as  the England Women's football team were crowned European Champions in front of a record-breaking crowd of 87,192 at Wembley Stadium.
In what has been described by former England defender and current pundit Alex Scott as a 'turning point for womens football', the Lionesses showed their bite to secure a 2-1 victory over German.
The full-time whistle sparked scenes of jubilation and unbridled joy from players, coaches and fans alike.
The Lionesses had brought football home and, to an extent, healed the wounds created by the men's failure just 12 months earlier, when Gareth Southgate's side were beaten by Italy, in the final, on penalties.
The immediate response to England's victory is one of sheer delight; however, amid all the celebrations and popping of champagne corks lies an important issue, and one that has been thrust into the national conversation during the past four days - the lack of opportunities and funding for young girls in football.
Former England striker Ian Wright addressed this concern in his post-match analysis alongside Scott, and both pundits are now confident that the women's game finally has the visibility and respect it deserves to grow from strength-to-strength.
From a local perspective, Tameside boasts a number of girls' football teams across a range of age groups, with the likes of Curzon Ashton Women, who secured promotion to the North West Women's Premier Division last season, leading by example.
Hyde United Women have also enjoyed success and continue to expand on and off the pitch, whilst Mossley AFC Women are gearing up for a new season and will be hoping to build on last season's third place finish in the Greater Manchester Women's Football League.
Ashton Pumas have also enjoyed considerable growth in the past 12 months and boast in excess of 120 players across various age groups.
Under 14s player Molly Anastasiou was given the honour of being the match ball deliverer for the opening game between England and Austria at Old Trafford - an experience she will never forget.
Laura Day, club secretary, says the club has seen an influx of players following the tournament. Speaking to Reporter Sport, she said: "The Lionesses being crowned as European champions is an amazing achievement and a milestone for girls' football at any age and any level.
"The win will definitely inspire the next generation of female footballers and show to everyone that football is a sport not only for boys and provides representation and empowers equality.
"Young girls can finally now turn on the TV or social media and see these amazing footballers like Chloe Kelly, Leah Williamson and Ella Toone everywhere, and finally see footballers that they can aspire and achieve to be like one day. Whether girls have played football or not, it will make girls see these role models and want to take up and learn football and will also make experienced players work hard so they can compete at the same level and work to be a Lioness one day."
"Whilst it may look like an overnight success, it hasn't been. Everyone involved in women's football for the last 5, 10, 20, 30+ years have been working towards this exposure and it's great to finally see the recognition it is getting. This has been done with support from the FA and whilst funding has been very good recently, it hasn't been as accessible or available as much compared the male side of the game.
"However, over the last six months we have seen an increase in funding opportunities and now because of the win, and the exposure of the Euros, I'm sure more companies will want to get involved. If these opportunities will be made available to all girls clubs then numbers of girls participating will increase.
"Funding can help with anything from buying equipment to paying and funding pitch hire, and at the minute we at Ashton Pumas GFC and other clubs around the borough would need help with that. Whilst there might be funding from large national businesses into clubs and the FA, local teams like us are supported and sponsored by local businesses around Tameside. The Euros win may now influence more local companies to get involved with their local girls football teams. Ashton Pumas are always in need of sponsors and it would be great to see more local businesses support the growth of the game in their local area."
Such has been the popularity of the club before, during and after the Euros, the Pumas are now in desperate need of finding new facilities to accomodate the growing numbers. "We have seen a massive influx of players before and after the tournament, with us now outgrowing our facilities in Hurst Cross" she said.
"We have 120+ players signed on to the club and at the rate we are going we could see that number rising to 150 players before Christmas. Ashton Pumas have been lucky enough to be very involved with the Euros, with our most amazing opportunity including our very own Molly Anastasiou who delivered the official match ball at the opening game at Old Trafford. The game saw England kick the tournament off with a bang and Molly was their good luck charm as they kept that winning streak going right until the moment they lifted the trophy on Sunday.
"We are also now getting involved with the aftermath of the tournament which included an appearance on BBC Breakfast, and a three-part documentary on Molly's experience which has now accumulated around two million views across YouTube, Facebook, Twitter and Instagram. As a female coach and player it has been great to see how much women's football has changed over the last month. There is a completely new vibe, almost like the community inside the game has got even stronger and we can't wait for the new season to start so we can keep this amazing feeling going."
The Tameside School Sports Partnership, headed up by Emma Toone and Geoff Oldfield, have also played their part in encouraging as many girls to take part in the sport. As part of their mission to break down barriers and provide equal access to football in schools by 2024, Emma has organised and coordinated football tournaments throughout the year, specifically aimed at girls.
In July, a special competition was held at the Tameside Stadium to excite girls and get them hooked on Euros fever, whilst a special visit was arranged for Ella Toone, Emma's niece, to inspire the next generation of female footballers at Great Academy Ashton.
Ultimately, it's all part of wider plan to break down stereotypes and stigmas that have stained the reputation of women's football.
Emma is excited about the future and feels England's triumph could be the catalyst for meaningful change.
"What an amazing result at the end of a brilliant tournament for England and for girls football" she told Reporter Sport. This can only be even more inspirational for the millions of children who watched the final and who have watched our Lionesses use their skills and teamwork to battle through to become European champions.
"The wonderful local players we have on the squad make it real for the children - but they often have to see it to believe it. We now need all schools to look at their current curriculum and extra-curricular offer for girls to make a real impact.
"Are there after school clubs just for girls? Is there any area girls can play football at dinner times or is it just for boys? Do you have the same curriculum offer for girls as you do boys? Do you have a girls football team at school as well as a boys? If not, why not? If you don't think you have enough girls interested in playing, how do you know? Do you know how many girls are part of a club outside school? So many ways to start.
"The FA and Barclays have an ambition to have equal access to football for girls in schools by 2024 and in Tameside we are part of that process with the Girls Football School Partnership. There are lots of opportunities within Tameside and within the Girls Football Schools Partnership that I lead.
"We will be creating a leadership project for primary's following on from the Game Changer project we have launched at secondaries with young female role models supporting the development of football within their school. We have lots more opportunities coming up this year and we would love more schools to join us.
"We currently have 60 schools in the Girls Football School Partnership supported by Barclays within Tameside but would love every school to be a part of it. I'm really excited about where we can take girls football now and embrace the excitement that the Women's Euros has created- who is coming on that journey with us? Role models, opportunity and inspiration is what we need."
At a time when young girls are being bombarded with unrealistic standards and expectations created by social media platforms and reality tv shows, 120 minutes of football last Sunday, and the role models created by the victory, could prove to be the catalyst for positive, attainable change in the not-too-distant future.