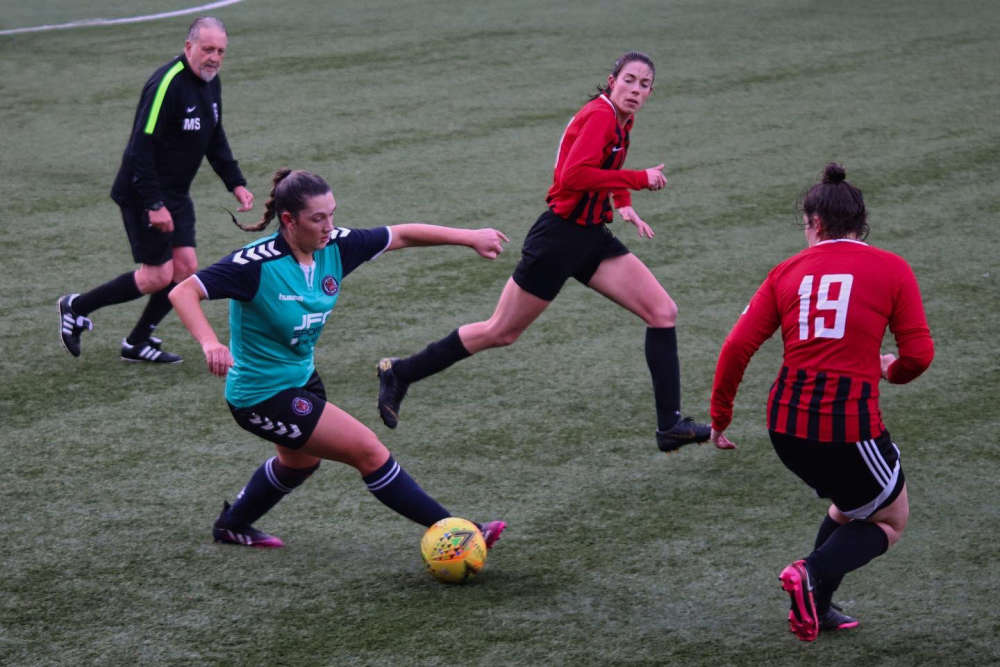 Despite a 5-3 defeat to Mancunian Unity in the League One Cup final last week, Hyde United Women's Team have enjoyed a memorable campaign at the Project Solar Stadium and will be looking to further progress next season following a summer of rest and recruitment.
The squad were on the wrong side of an eight-goal thriller at the Vestacare Stadium on Friday night, with Maisie Malone, Maya Mistry and Liv Jones notching for the Tigers in front of a healthy crowd.
The game was a great advert for women's football and reflected the quality on offer at this level of the pyramid.
As disappointing as the result was, especially considering it was Hyde's first ever final, Isabel Prince believes the performance epitomised the spirit of the squad and is confident that, if the players are retained over summer, the club will grow from strength-to-strength with big things on the horizon.
Speaking to Reporter Sport following the defeat, Isabel, who previously played for Denton Town, said: "It was an outstanding match which was fit for a final.
"The ladies stuck to playing brilliant football throughout the full 90 minutes and should be proud of their performance.
"We will be keeping the squad for the next season and also recruiting a few more players in the hope of adding more quality.
As a way of trying to bring new , experienced players to the club, we will be hosting a trial day over summer, although it will be quite laid back in its nature."
At the time of writing, Hyde were preparing for their final game of the season against Droylsden Ladies at the Project Solar Stadium.
The fixture will give Hyde the chance to finish the season as runners-up, having won eight, drawn three and lost five of their 16 games to date.
Picture: KW Photography