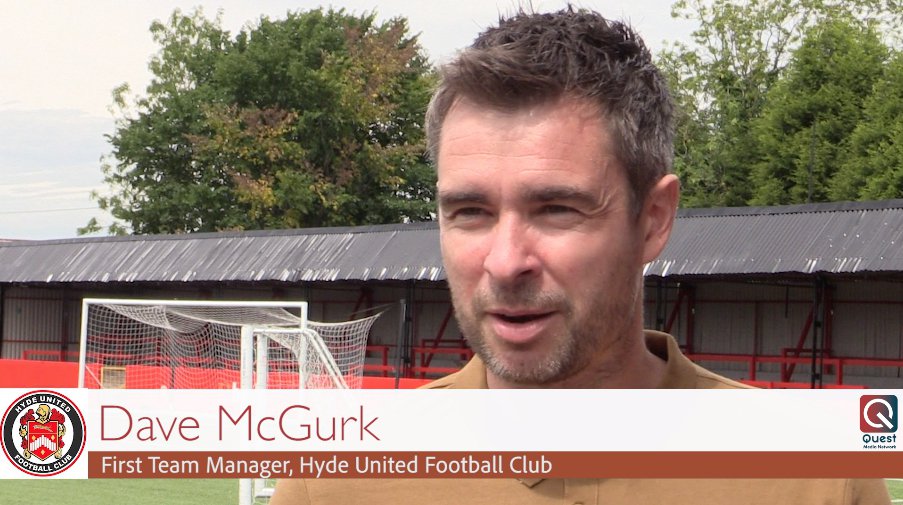 Hyde United have announced the next set of players to have agreed terms for the 2021/22 season.
Hyde United have announced the next set of players to have agreed terms for the 2021/22 season.
Midfielders Liam Tongue, Kingsley James, Jack Sherratt and Janni Lipka are all back at Ewen Fields as well as academy graduates Cameron Fogerty and Finn Rorke
Manager Dave McGurk said: "We all know what Tonguey is about and we are all delighted he'll be with us for the forthcoming season. He's a crowd favourite scored some huge goals for us in his time here and he's a local lad who's enjoying playing for the football club and he'll be somebody we'll be looking to get double figures out of next year.
"He's another one who has attracted interest from a higher level but he wants to be part of this football club. In the short season we had last year Kingsley impressed everyone with his attitude on and off the pitch, he's a real leader and his demands in training and in games have made players better.
"He's a bit of an all rounder and can play in any of the midfield positions and he's another one we're expecting goals of out next season. Jack's versatility helps us in the fact that we can switch formations and he can do a very good job in any position he's asked to cover. I don't think we've seen the best of Jack yet, hiss pre-season was interrupted last season but with a good summer behind him he can be a key player for us.
"First thing with Janni is to keep him fit, I think we saw in the one game he played last season how good of a player he actually is and he can dictate the tempo of a game and he understands how we want to play. His positioning allows other midfielders to go and express themselves.
'Cam has progressed through the academy and has impressed us massively since he has been training and he's got no fear has a fantastic mentality for an 18 year old, he's come into the group and been fearless and his tactical understanding has really surprised us.
"Finn is another academy graduate he came in with us the back end of last season and impressed in training. He will get a chance to express himself in the friendlies as he gets himself accustomed to the mens game. He is the type of lad who will grasp the opportunity."
Want more local sports stories?
Head to https://www.questmedianetwork.co.uk/news/sport/ to see more of our coverage - from community and non-league football to local and county cricket, boxing, athletics, basketball, Esports and golf.