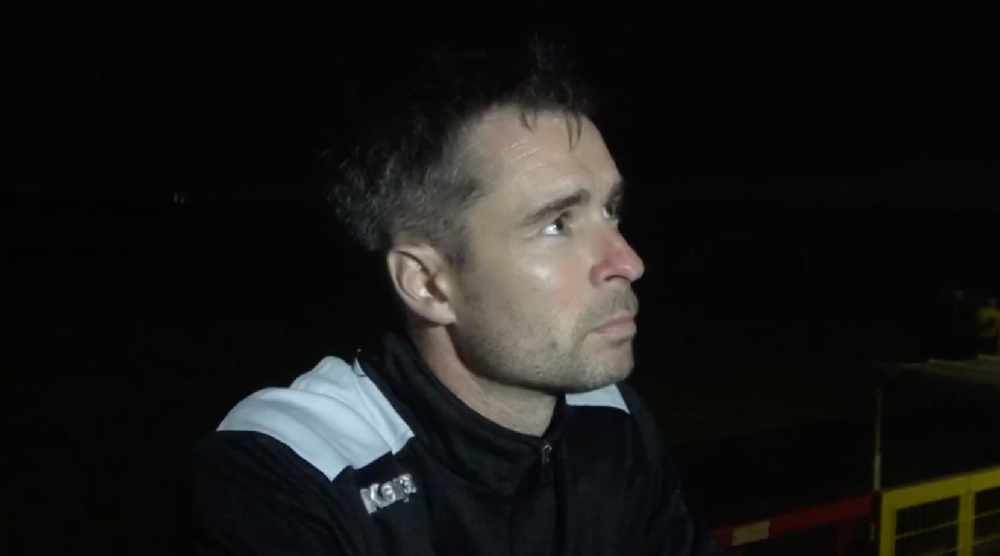 Hyde United manager Dave McGurk couldn't fault the effort of his players in Tuesday's 2-0 defeat at Witton Albion and has laid down the challenge of producing a positive response on Saturday.
An early James Short strike and late effort from Danny McKenna saw the Tigers drop two places to fourth in the Northern Premier Division, as their four-game winning run came to an end at Wincham Park.
"The first goal is massive when you're playing against Witton," boss McGurk told Hyde's media team after the match in Northwich. "They don't score many but they don't concede many at the same time. They set up in a 5-4-1 formation and we couldn't break them down – it's as simple as that.
"They let us have plenty of the ball in the second half and we couldn't answer the questions that were being asked of us. It's something tactically we probably have to look at when we're playing against teams who are doing that because our strengths were negated a little bit.
"I've said to the lads – we don't get carried away with wins and we don't get carried away with losses. The lads have given us everything out there again, which is all we expect. We just lacked a little bit of creativity and know-how in the pockets of space that we did create."
'We didn't work them enough'
He went on: "The wingers can all play anywhere. We weren't getting much joy with the wingers where they were so we thought we would give it a go the other way around just to give the full-backs a different challenge.
"The wingers didn't have a lot of room to work in when they got the ball – they were being doubled up on and that was the general pattern of the game. They [Witton Albion] didn't give us much room to work the spaces. Witton have a clear identity and if they get that first goal, you can guarantee it's going to be difficult to get back into it. The chances were there before half-time because I would have liked to have seen how the game would have opened up if we went in all-square.
"In the second half, we've got to do better in terms of passing the ball through their unit. We didn't work them enough and, when we did, we forced it a little bit."
'Good teams don't lose two in a row'
McGurk isn't too downhearted, however, and feels his side are good enough to respond in the right way when they head to Morpeth Town in the first qualifying round of the FA Cup this weekend – a game which is of vital importance from a financial point of view.
"It's disappointing to lose a game of football but we're still level-headed," he added. "We didn't get carried away with four wins in a row and we won't get carried away with one defeat. Good teams don't lose two games in a row, so that's the challenge now – to go to Morpeth Town and pick up a win ideally, if not get a replay and stay in the competition.
"It's huge for the football club in terms of the finances, as it is for every club at this level, but we've been there before and we know we can really give ourselves a foundation to build the football club back up and have a cup run."