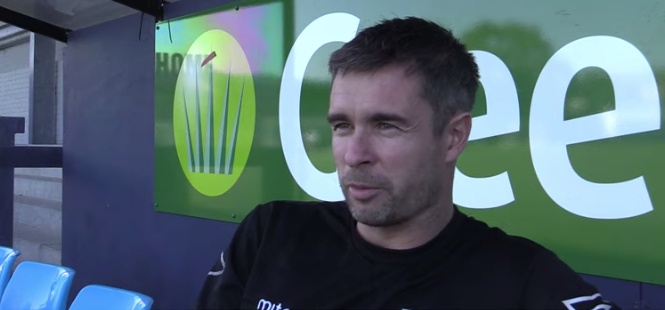 Hyde United have announced their retained list for the 2020/21 season.
The following players from the 2019-20 season have committed:-
James Hodges
Jack Dyche
Kyle Brownhill
Liam Tongue
Tom Pratt
Chris Sutherland
Harry Benns
Brad Roscoe
Tom Dean
Jordan Fagbola
Joel Logan
John McCombe (player/ assistant)

The following players have been offered a deal but have yet to make a decision:-
Chris Sharp
Paddy Lane

The following players have recently signed for Hyde for the 2020-21 season:-
Janni Lipka
Kingsley James

The following players are leaving the football club and we thank them for their efforts with us:-
Lloyd Allinson
Ash Young

Assistant Manager John McCombe told the club's Youtube Channel: ''It's great news that we've managed to keep the majority of the squad
and to keep Jordan and Tonguey, they had a lot of offers from other clubs, better financial offers as well, but it's pleasing they want to stay at the club and improve year on year''.
''We're trying to build a club that improves players and gets a reputation of doing things the right way.''

''We've also got the likes of Chris Sutherland, Harry Benns and Joel Logan who missed a lot through injury last season and hopefully we can
get them back in the next 2-3 months''

On whether the club could keep one of their young starlets, Paddy Lane, McCombe said ''Obviously Paddy had another great season last year, he
has got a few clubs watching him, we've offered him a contract, he's just debating whether to sign it now, we're in constant dialogue with him and any clubs that are also interested in him, we're hopeful something can get sorted in the next few weeks''

Midfielder Ash Young and goalkeeper Lloyd Allinson are so far the only players who are leaving the club with McCombe saying ''Obviously disappointed to lose both those players, they both came in the back end of the last season and were great, Ash got offered a job in China and was supposed to be leaving at the end of the season, but that got moved back, so it looks like he's now going in August and with Lloyd we offered him a deal but he's turned that down for now as he wants to look at other offers''

The club are looking to return to training at the end of the month in readiness for the season starting, whenever that may be.