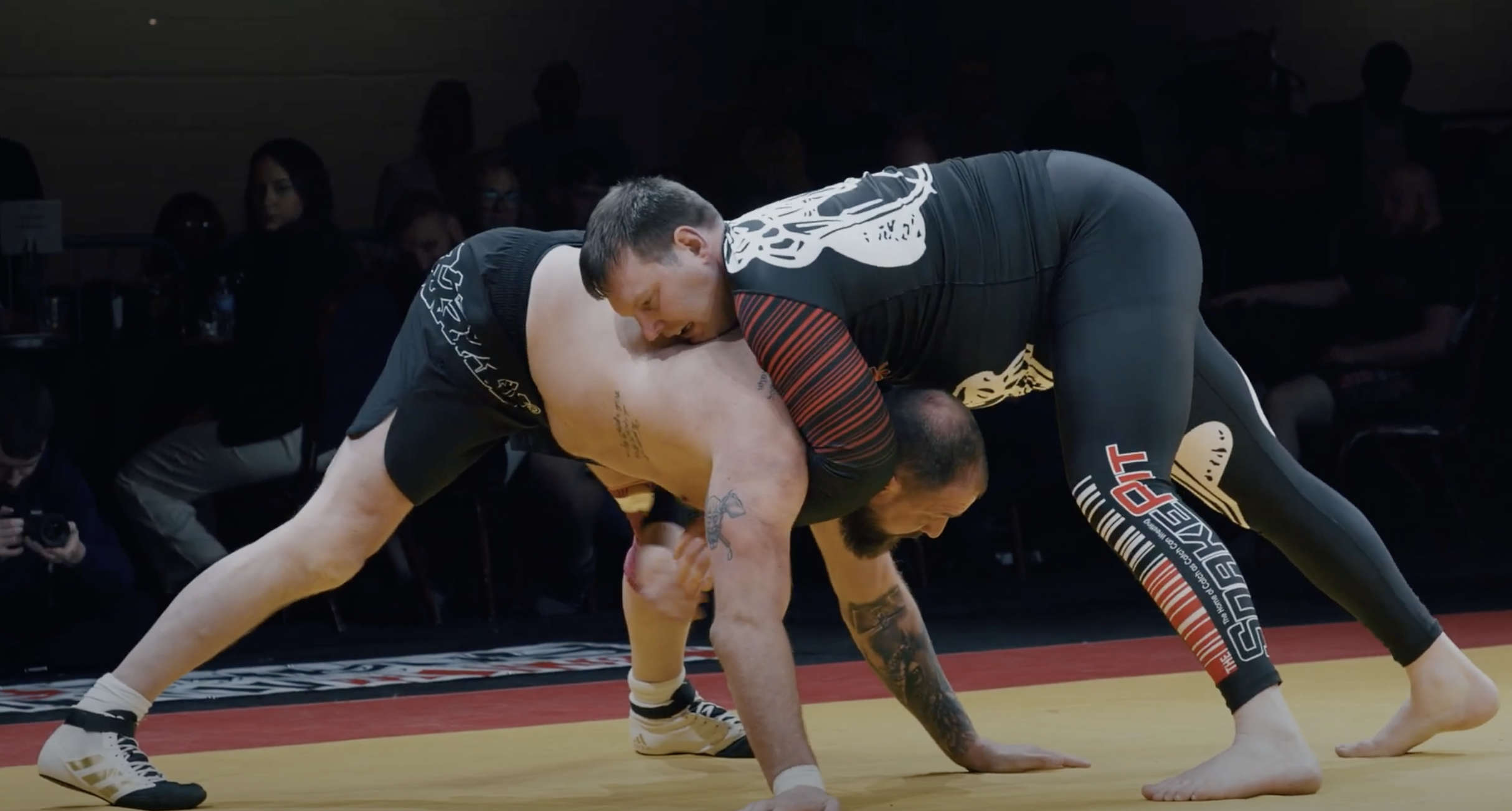 A former Glossop resident has retained a prestigious wrestling title and bolstered his reputation in the process.
Chris Lomas, who previously managed the George Street Community Book Shop, is the proud holder of the World Championship Super Heavyweight Catch Wrestling belt.
The 43-year-old, who studied at the University of Derby, defeated Ed Ingamells at the Catch Wrestling World Championships in June.
Chris, who now lives in Wigan and trains at the Snake Pit, was pushed to his limits on the day but ultimately showed his class to take the victory.
It was a proud moment for Chris, who works as a Psychotherapist and psychologist, and one he hopes he replicate when he defends the title in 2023.
Speaking to Chronicle Sport about the match, Chris said: "I first won the belt in November 2019 and then Covid struck, so it wasn't until last month when I defended the title and it was really pleasing.
"It was a really tough encounter as the opponent was a really strong and capable wrestler.
"He damaged the ankle of the guy who he wrestled before me, so I was wary of his leg locks. I was pleased to get out of it with the victory and my leg in tact."
Given the taxing nature of the sport, Chris only tends to compete in the Championships outside of regular training, once a year.
In the meantime, Chris will continue to improve his skills under head coach Roy Wood. Chris added: "I wrestle three times per week, and I'll focus on conditioning and shadow boxing on a daily basis.
"I've never been pushed so hard by a coach, but he's a fantastic person and he cares about everyone who comes through the gym door and it's a great honour to train under him."
Given his love for the sport and the success its afforded him, Chris believes catch wrestling would be a great addition to the school PE curriculum. He said: "It's part of how we learn about ourselves, other people and how we interact with our environment.
"It's perhaps the most natural sport there is, so I think it teaches children about socialisation, how to use their physical body and sportsmanship. It's a fantastic thing for any child to take up."
You can watch Chris' victory in the video below: