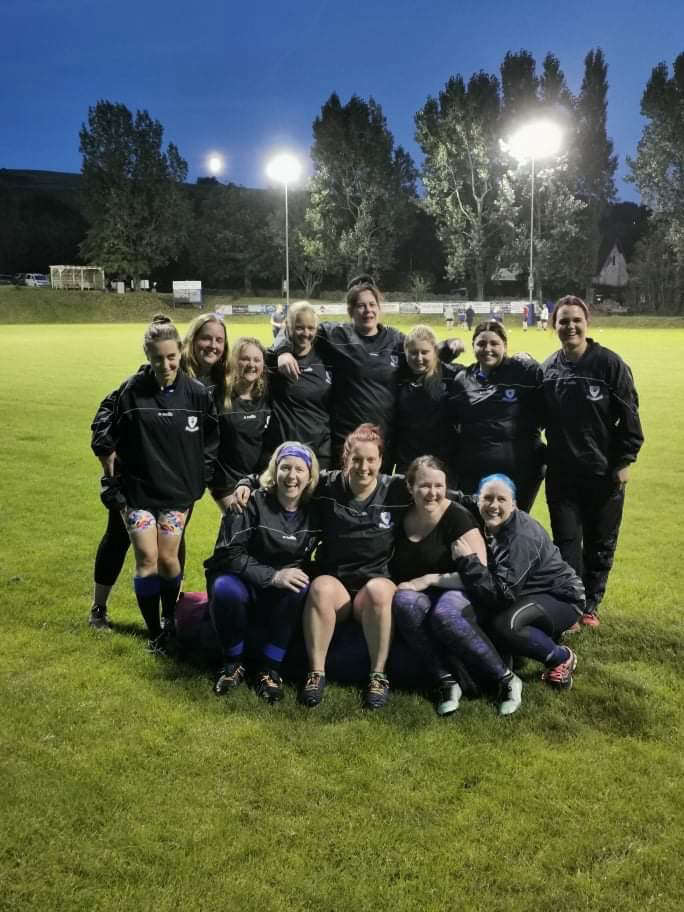 Glossop Rugby Club has enjoyed great success in recent years, with the male first team achieving promotion to the North One West.
There have also been a number of initiatives and events to raise funds for the club, including a golf day, whilst the Hillmen have also paid their respects to NHS staff by putting on a free lunch at Hargate Hill.
Such gestures have given the club a deserved reputation as a welcoming and hospitable environment, but the attention now turns to strengthening an area which has been slightly overlooked in recent years; the women's section.
Glossop's ladies' team - the Glossop Amazones - are smashing the rugby union steretype to bits.
Reformed in 2017, the ladies' section now boasts senior, under 17 and under 15 teams that take to the pitch at Hargate Hill on Tuesday and Thursday evenings.
Amelia Cowburn, who looks after the club's social media accounts, joined the club when restrictions were eased and and has since developed a love for the game.
She is now a self-described lover of rugby and is encouraging females - regardless of their age or ability - to take the leap, join a training session at Hargate Hill and develop an infatuation for the sport which has made a massive impact on her life.
Speaking to the Chronicle, Amelia said: "I'm always pushing to spread the word and social media and whilst the male section of the club is big is strong, we want more people to join our section as we know they will love it.
"In the last few weeks we've had four girls get in touch who want to try it out, but rugby has a bit of a stereotype which includes being aggressive, scary and rough, but it's not like that as we're a cute gang who are sweet. The more people who join the better it will get, as we'll become a bigger community with different women from various ages of life playing together, doing some fun.
"People assume that when you play it's really aggressive, but everyone we meet and everyone who is associated with the sport is really lovely and interested in the sport."
Whilst relatively new at four years' old, the Amazones have big ambitions with long-term aims, Like the male section, their ideal vision is to form a steady production line of talented and loyal players, rising through the age groups until a point where they represent the club at senior level.
In a bid to entice newcomers, the Amazones try to make training sessions as appealing as possible and encourage mothers to bring their children with them.
Far from neglected, the children are supervised by someone from the club In a safe and comfortable environment whilst the mums can train and have fun. Amelia believes the sport will grow from strength-to-strength and has high hopes for the future. "We're playing against Stockport at the weekend, but we've also played Aldwinians and Rochdale. Our chairman, Katy Quinlan, organises the fixtures to make sure they're local. Derbyshire is a massive area, so all our fixtures are within an hour of Glossop. It's such a great sport to get involved in, and it doesn't matter what shape, size or ability you are, there is a spot on the pitch for every kind of body shape on the team. Come on down and give it a try."