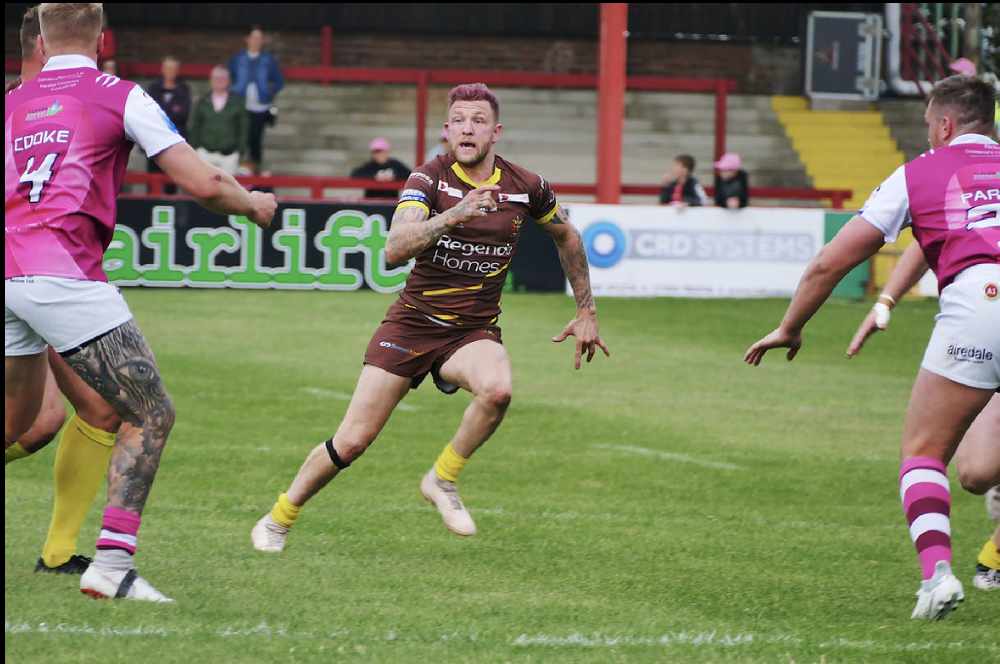 A fascinating insight into Ritchie Hawkyard's personal battle against injuries in Oldham's promotion campaign last season has emerged since the fans-favourite full-back did a U-turn on his future and decided to hang up his boots.
After picking up the coach's player-of-the-year award and the players' player-of-the-year award -- a magnificent double --- Hawkyard (33) left Roughyeds to re-sign for his former club, Keighley Cougars, saying that he could manage one last season in League 1 but not in the Championship.
However, he has since decided to call it a day and to drop the curtain on a long career in which he enjoyed nine years at Swinton Lions.
He then moved to Keighley and on to Oldham, where he fulfilled an ambition to spend at least one season with the club that his uncle, Colin Hawkyard, served so magnificently in the 1980s.
Concerned about the physical demands of the Championship, he left Oldham to go back to Keighley where he signed a new one-year deal.
He has since told Keighley that he won't be playing for anybody in 2020 after realising that he must be ruled by his head, not his heart.
In explaining his decision, he said that even last season, while playing a star role in Oldham's promotion-winning side, there were weeks when he couldn't train but he still had the backing and support of the then coach Scott Naylor.
Said Hawkyard: "I was thinking of quitting half-way through last season.
"My body couldn't do what I wanted it to do any more and it was taking me so much longer to get over little knocks and niggles.
"There was a time when I'd play on a Sunday, feel sore on the Monday but be okay again by the Tuesday or Wednesday night.
"But last season it was taking me to Thursday to feel right again and there were times when I couldn't train either Tuesday or Thursday and I started asking myself if it was worth it.
"Scott (Naylor) said he still needed me on board and as long as I could still do it in games I could rest through training.
"When we won the league I knew there was no way I could play in the Championship. I had always wanted to go back to Keighley , but I told them when I signed that I needed a couple of months to get my head and body right and that I would be ready to start pre-season at the back end of December. The club was fine with that.
"I used those two months off to spend time with my family and that put into perspective what I have missed over the last few years.
"Just being able to go and watch my daughter's dance classes and taking my little lad to the park, or to look at the Christmas lights, are things I've not been around to do much in the last few years.
"I wasn't missing rugby and the pros of retiring outweighed the cons. When it was time for me to go to Keighley for training my heart was telling me to carry on, but my head said it was time to finish.
"It was a hard decision and it was tough telling the guys at Keighley, but I know it was the right time."
By Roger Halstead