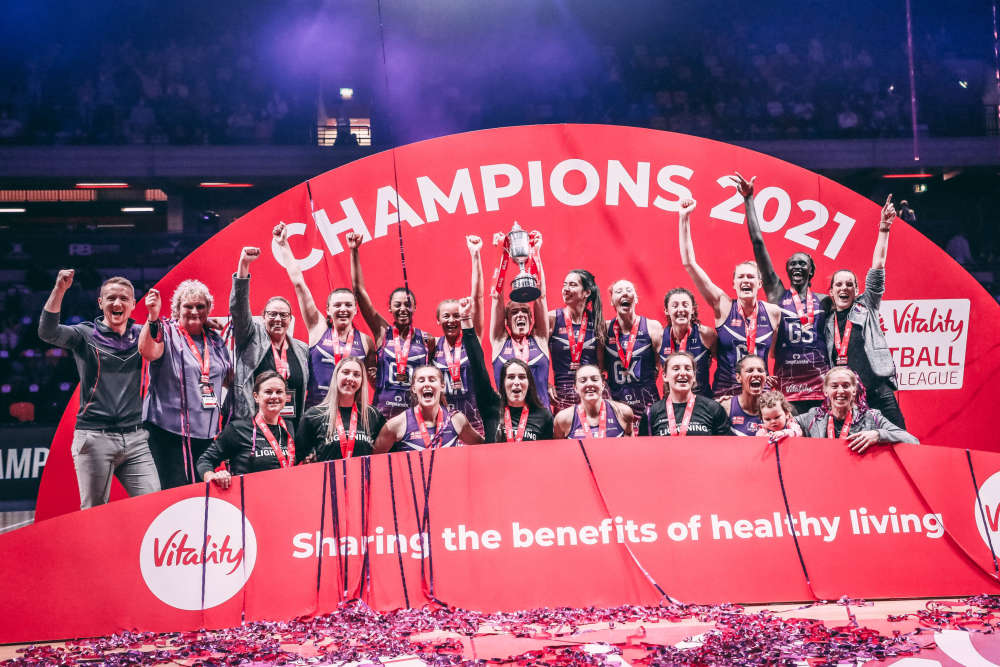 Tameside Netball Club's Hannah Williams has been given the honour of captaining the England Under 21 squad for the 2021 campaign.
Hannah, who also plays for Loughborough Lightning, has enjoyed great success recently and helped Loughborough o the Vitality Netball Super League title for the first time in the club's history.
Hannah has been selected as part of a 26 woman squad alongside a number of Manchester-based athletes who represent Manchester Thunder, including Alicia Scholes, Stacey Tankoua, Emma Rayner, Savannah Dada-Mascoll, Yasmin Roebuck and Berri Neil - the latter making a real impact with Oldham Netball Club despite her young age.
Bridget Morgan, Harriet Jones and Hannah Diamond , who also play for Oldham, have also been selected to represent the Under 19 squad.
Other Thunder representatives at Under 21 level include Emilia Roscoe, Ellie Heyes and Millie Sanders.
Commenting on her selection, Hannah tweeted:
It's been a long, tough time away from this squad, so I'm super excited to get back playing with them!! Honoured to captain alongside this spice too @EllieRattu 👑 https://t.co/ARytHCFHI2

— Hannah Williams (@HanWilliamsx_) July 13, 2021
Picture taken from Loughborough's Twitter account @LboroLightning