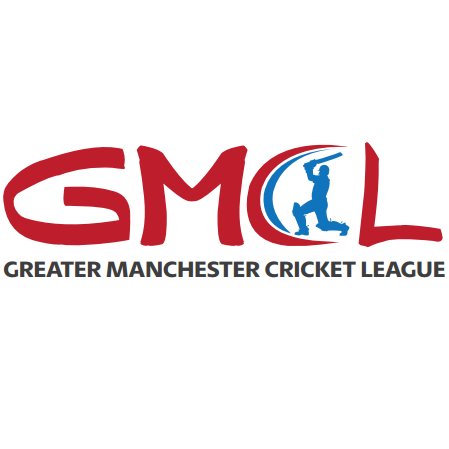 The second week of the season saw seven wins locally. Denton SL, Denton West, Hadfield and Ashton all boast 100% records but on the other hand both Mottram and Micklehurst are yet to get off the mark.
Premier
Both Denton teams maintained their 100% record, but for Denton SL the visit to Edgworth turned out to be a nail-biter. New pro Damitha Silva certainly proved his worth. He came in after DSL , batting first, had lost two early wickets and his 86, together with useful contributions from Ben Tighe and Kyle O'Reilly saw them reach 198-8. The Edgworth reply started steadily, but as wickets fell regularly they found themselves needing 100 with only five wickets left. Chipping away at the target it left them with 40 to find off the last 10 overs but with only two wickets in hand. It all came down to the last over, seven required from the last pair. They got within three of the win, before DSL breathed a huge sigh of relief as Silva, who finished with 4-42 rounding off a great all-round performance), took the winning wicket.
Denton West's victory was more comfortable. Their total of 217, against visiting Walshaw, was based on consistent performance through the order as six batsmen posted scores of 20+, supplemented by 25 extras. Walshaw put up a decent show in reply, and at 95-2 with 28 overs left were well in the game. Overseas man Caleb Daniels stepped up and finished with 4-67 as West won by 29 runs.
Elsewhere Egerton were set a massive 339 to win by champions Prestwich, and they responded in style winning by four wickets with two balls to spare as Will Bosisto with a magnificent 179 took them to a memorable victory.
Edgworth 196ao Denton SL 198-8; Heyside 223ao Moorside 161ao; Egerton 341-6 Prestwich 338-4; Roe Green 182-5 Astley & Tyldesley 180ao; Denton West 217oo Walshaw 188ao; Woodbank 197-2 Clifton 194ao
Premier 2
Both Flowery Field and Glossop went into the weekend hoping to build on their opening day wins but fell to defeat at the hands of Stand and Heaton respectively. Flowery saw Stand post a challenging 219-7, Mike Finan taking 4-31. Their reply started steadily, Keegan Taylor top scoring with 42, but it was ex Micklehurst man, Stuart Chamley, (5-43), who halted progress and Flowery eventually finished 72 adrift.
Glossop, who had an impressive win over Greenfield seven days previously, spent the afternoon watching hosts Heaton pile up 297-9, (Will Hargreaves 4-84). The target demanded a rate of six an over in reply and two early wickets hardly helped the cause. Glossop were boosted by half centuries from Matt Sonczak and Dom Perrin but after the departure of the latter the innings fell away, and Glossop ended up 95 short of the winning post.
Greenfield 231ao Glodwick 119ao; Bury 249-5 Bradshaw 246ao; Heaton 297-9 Glossop 203ao; Flixton 171-3 Brooksbottom 166ao; Heywood 211-4 Shaw 104ao; Stand 219-7 Flowery Field 147ao
Championship
Dukinfield opened with a win over Mottram but there was to be no repeat as they made the short trip to Woodhouses. Taking first knock, the Higher King Street team had little answer to the home pro, Majid Majeed. He took 5-45 with only Denuwan Rajakaruna, (42), posing much resistance. On the Medlock Road ground a total of 179-7 was below par and Majeed, in a hard-hitting knock, (93 in 59 balls) took the home team to a six wicket win with more than half the overs left.
Mottram, batting first against visitors Winton, totalled 210-9. Stefan Fielding and Andrew Metcalfe both got 40's and with other useful contributions they ended posting a reasonable total. Winton were made to fight for the win as Mottram, using six bowlers, took them to the final over. Mottram are one of four teams - Friarmere, Westleigh and Swinton Moorside being the others - who remain winless.
Elton 208-7 Swinton Moorside 108ao; Mottram 210-9 Winton 211-7; Woodhouses 181-4 Dukinfield 179-9; Monton 277-4 Westleigh 49ao; Royton 244-8 Stretford 155ao; Whalley Range 205-6 Friarmere 202-6
Division 1
Hadfield have started the campaign impressively. After trouncing Oldham last week they got the better of hosts Edenfield, albeit in a closer game. Cameron Ball had a day to remember. After top scoring with 39 in Hadfield's modest total of 127ao he then took 5-37, including a hat-trick, as Edenfield were restricted to 112ao in reply. Hadfield now lead the table with Uppermill and Saddleworth also boasting 100% records.
Droylsden got off the mark with a comprehensive win over SW Manchester. Matt Halliday led the way with 101 as Droylsden set the visitors 224 for the win. They had no answer To Lewis Jarvis, (6-22), and limped to 62ao in an innings lasting 28 overs.
Stayley also got a first win as they successfully chased visiting Thornham's 186-9, (Chris Tipper 4-57). Jake Barlow, (65*) and Callum Clayton, (37), gave the reply a good base and taking things steadily they got home with four wickets and five overs to spare.
Droylsden 223-8 SW Manchester 62ao; Golborne 98-3 Roe Green 2nd XI 97ao; Austerlands 225ao Saddleworth 226-4; Uppermill 206-1 Oldham 203ao; Edenfield 112ao Hadfield 127ao; Stayley 190-6 Thornham 186-9
Division 2A
Prestwich 2nd XI 146ao Worsley 107ao; Astley & Tyldesley 2nd XI 180ao Darcy Lever 224ao; Tottington 73-4 Adlington 69ao; Deane & Derby 187ao Radcliffe 266-6; East Lancs PM 151ao Daisy Hill 264ao; United Stars 124ao Heaton 2nd XI 129ao
Division 2B
After an impressive win at Greenfield seven days previously Denton came down to earth at home to Werneth, who posted a really challenging total of 284ao at Egerton Street. There were four wicket hauls for both Andy Neill and Andy Mather. Werneth pro Dildar Shahzad shone with 124. In the reply only Alex Beeley posted much resistance. Following on from his opening day century he got 74, almost half of Denton's final total of 156ao.
Micklehurst remain without a win after failing to really challenge what was a far from insurmountable Milnrow total of 196ao at Richmond Hill. West Indian spinner Shamar Marshall, making his Micklehurst debut, took 5-54. The hosts fell to 24-4 in reply and despite 58 from Rizwan Hussain they fell 40 adrift.
Denton West 2nd XI sit at the top of the table after a 10 wicket win over Oldham 2nd XI.
Denton SL 2nd XI 145-3 Littleborough Lakeside 144ao; Oldham 2nd XI 100o Denton West 2nd XI 102-0; Denton 156ao Werneth 284ao; Glodwick 2nd XI 165-9 Greenfield 2nd X 166aoI; Friarmere 2nd XI 209ao Wythenshawe 145ao; Micklehurst 156ao Milnrow 196ao
Division 3E
Ashton top the table with two maximum point wins. On Saturday they were at home to Heywood 2nd XI and, sharing the attack amongst eight bowlers, dismissed the visitors for 109. The reply lasted 10 overs as Tom Rayson, (39*) and Siraj Kadodia, (42*) took them to a nine-wicket win.
Ashton Ladysmith got a first win as they successfully chased visiting Royton 2nd XI's 246-5. They had reached 145-6 with 12 overs remaining and the odds at that point were on the visitors. Up stepped Chris Collings. In an extraordinary display of hitting, he reached 77* in 39 balls, (including six maximums and six boundaries), and took Ladysmith to a four wicket win with 13 balls to spare.
Ashton Ladysmith 250-6 Royton 2nd XI 246-5; Flowery Field 2nd XI 166ao Springhead 169-7; Werneth 2nd XI 200-7 Mottram 2nd XI 124ao; Glossop 2nd XI 201-8 Heyside 2nd XI 205-8; Ashton 110-1 Heywood 2nd XI 109ao; Dukinfield 2nd XI 75-3 Woodhouses 2nd XI 72ao
Martin Frost